Scream 6 Wraps Filming, Seemingly Confirms New York City Setting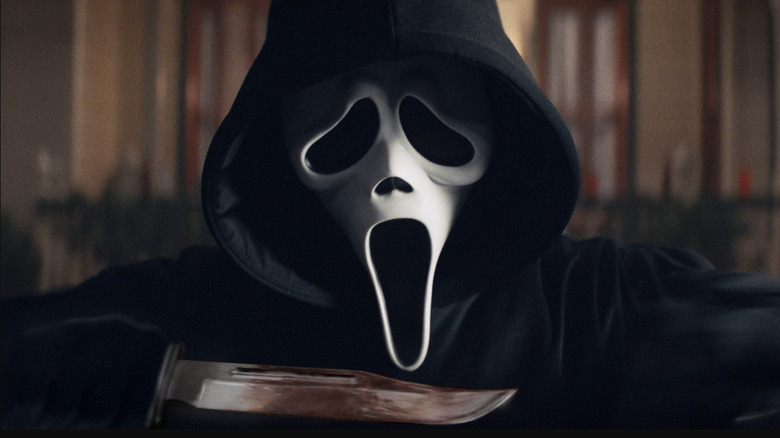 Paramount Pictures
Back in 1989, horror fans were given the promise of Jason Voorhees stepping outside of Camp Crystal Lake and terrorizing the citizens of New York City with "Friday the 13th Part VIII: Jason Takes Manhattan." What we received was a film that should have been titled "Jason Takes a Boat Ride and Then Chases Teens on a Subway." Now, over three decades later, it seems as if we're finally going to see our "slasher icon terrorizes the big city" dreams come to life. This time, it's not Jason, but the Ghostface killer who has finally left Woodsboro and is heading to the Big Apple in the upcoming "Scream 6," which just wrapped principal photography.
The creative team behind "Scream 5" (I'm sorry, I refuse to call it the actual ridiculous title of just "Scream") of directors Matt Bettinelli-Olpin and Tyler Gillett ("Ready or Not," "V/H/S/") are back with the sixth installment of the beloved horror franchise, without Neve Campbell's Sidney Prescott but with a dynamite cast of familiar faces and newcomers alike. Yesterday, the AQTIS 514 IATSE official Instagram account posted an image of the cast and crew on the final day of shooting, and revealed a killer preview of what we can expect in the next film.
That's right, baby. WE'RE GETTING GHOSTFACE ON THE SUBWAY!
Ghostface on a train? Ghostface on a train!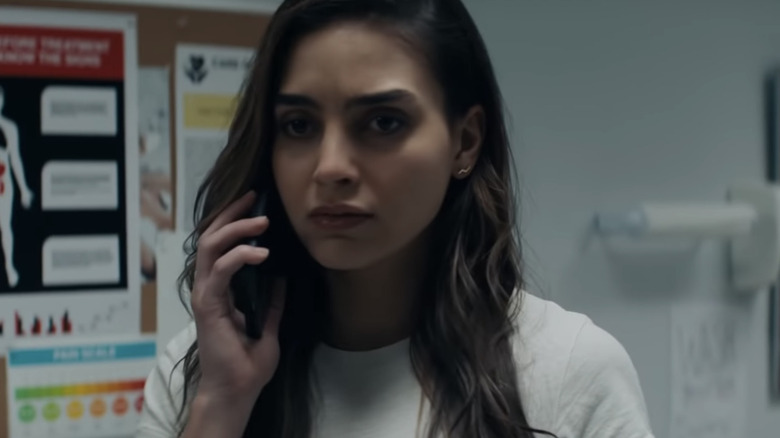 Paramount Pictures
Franchise mainstay Courteney Cox, who is the only cast member to appear in every "Scream" installment, took to Instagram a few weeks ago to announce that she had wrapped filming for her role as Gale Weathers. "Does this b**** ever get tired?" she joked. Considering she wrapped long before this shot in front of a Subway was taken, it's safe to assume that Gale won't be the one running through subway cars.
So who will the subway victims be? The Carpenter sisters? The Meeks-Martin siblings? KIRBY REED?! Personally, I hope it's either Samara Weaving's character or whomever Henry Czerny is playing, because I love them both and want them to be forever associated with a memorable slasher scene. Ghostface on a train? Yeah, that's going to be a franchise favorite moment no matter how it's shot. 
"Scream" (the 2022 one, not the original one) earned audience and critical acclaim alike, performing well at the box office and solidifying Bettinelli-Olpin and Gillett as the rightful heirs of Wes Craven's throne.
The officially yet-to-be-titled sixth "Scream" film releases on March 31, 2023.