American Horror Story: Here's Where You Can Stream Or Buy Every Season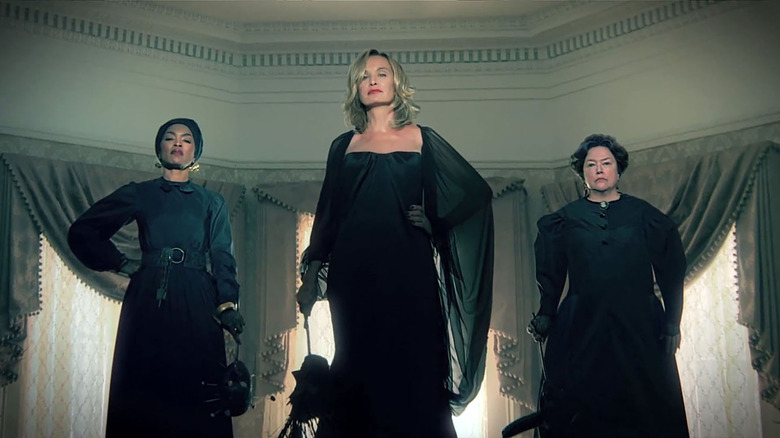 FX
(Welcome to Where to Watch, which provides a clear and simple answer to the question, "Hey, where can I watch this thing?" In this edition: "American Horror Story.")
Now in its 10th season and boasting a spin-off series, "American Horror Story" is one of the most watched television horror shows in history. Utilizing a similar cast of actors in new roles (with some exceptions), each season of "American Horror Story" follows a different theme and draws inspiration from some of our favorite horror properties. Some seasons are arguably better than others but everyone seems to have a favorite (mine's "Coven" for what it's worth). Since each season follows a different story (with the exception of "Apocalypse") it's easy to pick and choose any random season to dive into regardless of continuity. Here's all you need to know to stream or buy "American Horror Story."
What is American Horror Story About?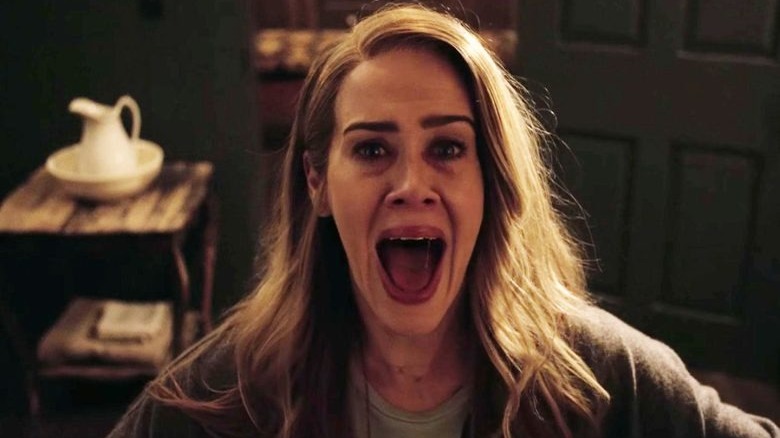 FX
From the minds of Ryan Murphy and Brad Falchuk ("Nip/Tuck," "Glee," "Scream Queens," "Pose") "American Horror Story" is a collection of self-contained miniseries following a variety of characters, settings, storylines, and time periods. Many of the show's plots are inspired by true events or existing horror movies, and feature an ensemble cast of frequently repeating performers. Evan Peters, Sarah Paulson, and Lily Rabe have returned most frequently, with each appearing in nine of the first 10 seasons, followed by Frances Conroy, who appears in eight, and Denis O'Hare appearing in six. Angela Bassett, Jessica Lange, Kathy Bates, Finn Wittrock, Emma Roberts, John Carroll Lynch, Jamie Brewer, and Adina Porter have appeared in five of the 10 seasons. The stories include "Murder House," "Asylum," "Coven," "Freak Show," "Hotel," "Roanoke," "Cult," "Apocalypse," "1984," and the current season, "Double Feature."
Where To Stream American Horror Story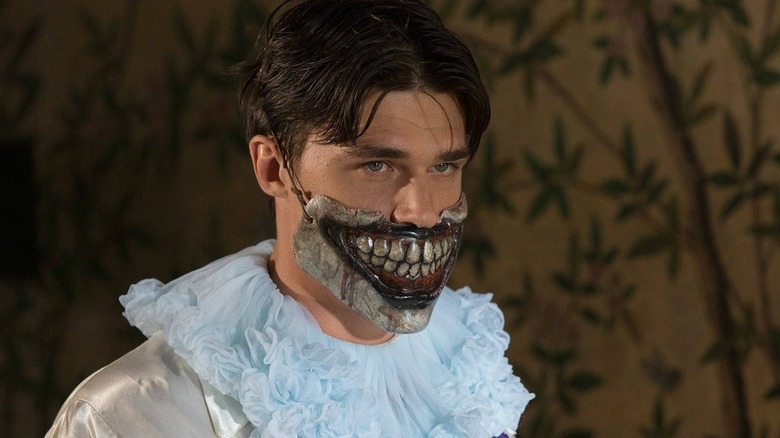 FX
Thanks to the partnership between FX and Hulu, the previous nine seasons of "American Horror Story" are readily available, and the current episodes of "American Horror Story: Double Feature" are available for streaming shortly after airing on FX. Seasons 1-9 are currently also available for Amazon Prime subscribers and on Netflix.
Where To Buy American Horror Story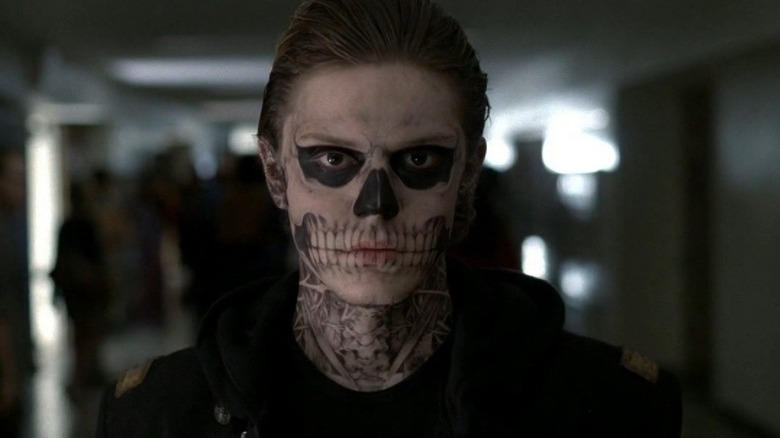 FX
For those looking to purchase "American Horror Story" all 10 seasons of the series are available to buy on Amazon Prime, Apple TV+, and Vudu. Google Play offers seasons 1-9, Redbox offers seasons 1-8, and Microsoft is offering the current tenth season as it airs. Each season is available for roughly $14.99 each, so your best bet is paying the monthly fee for a streaming service to help stretch your dollar. Individual seasons of the show are available on DVD and Blu-Ray as well, each selling for around $20-$30 per season or box sets as high as $250.