American Horror Story Season 11: Everything We Know So Far About The Return Of The FX Horror Series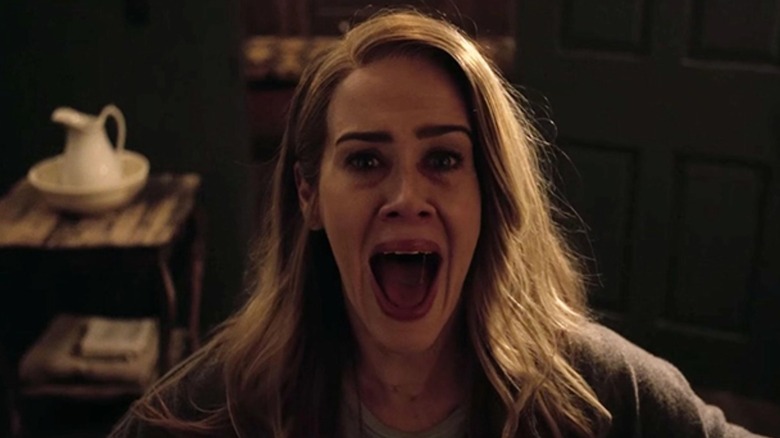 FX
"American Horror Story" is ten seasons in and shows no signs of stopping. Since 2011, the high-concept FX anthology from Ryan Murphy and Brad Falchuk has covered everything from murderous Los Angeles real estate to rundown circus sideshows to the real-life missing colonists of Roanoke, Virginia. Now, the show is set to return for the first time since last year's twofer, "American Horror Story: Double Feature," told dual tales about vampires and possible extraterrestrial events. To make the storybook even more complicated, a companion series titled "American Horror Stories" featuring episodic shorts is now in its second season on Hulu.
So when should we expect the flagship horror series to return, and who might come back with it? Here's everything we know so far about "American Horror Story" season 11.
When and where to watch American Horror Story season 11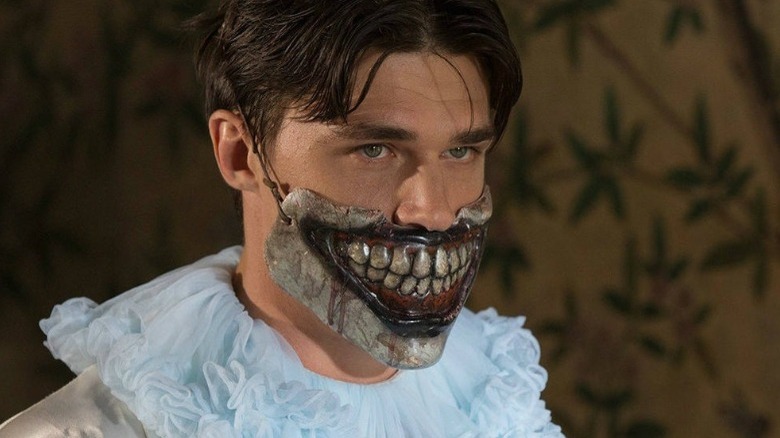 FX
While no official release date has been set for the new season of "American Horror Story," TVLine reports that the show is confirmed for a fall return date. FX chairman John Landgraf said as much during the Television Critics Association's summer press tour in early August. The show's first five seasons debuted in October, perhaps to capitalize on the proximity to Halloween, but they've recently started releasing earlier. Based on this track record, it's likely the new season will drop sometime in September or October.
As always, "American Horror Story" will be available first on FX channel, and episodes will stream on Hulu. Typically, FX series will show up on Hulu the day after they air. "American Horror Story" has a long-standing Wednesday time slot on FX, so if you're aiming to catch it on streaming, you'll likely be able to find it on Thursdays on Hulu this fall.
What we think American Horror Story season 11 will be about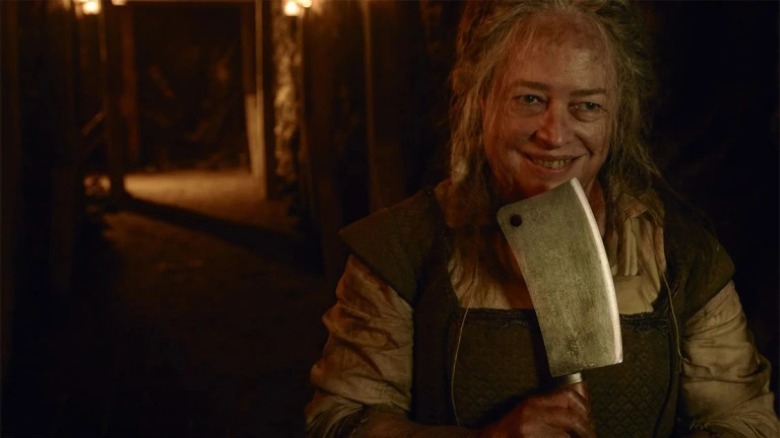 FX
There are virtually no plot details available about "American Horror Story" season 11 as of yet, but that won't stop us from speculating about it! It's worth noting that, despite originating as a series that reinvents itself each season, recent years have shown that "American Horror Story" is cultivating a bit of an extended universe all its own. "Double Feature" last year potentially brought back the aliens from "Asylum," while "Apocalypse" tied back to "Murder House," "Coven," and "Hotel." Meanwhile, the sister series "American Horror Stories" has featured plenty of Easter eggs and tie-ins for faithful viewers of the original show.
That being said, it's definitely possible that the new season will be somehow related to previous installments of the series. Ryan Murphy has voiced his intentions to bring the witches from "Coven" back again someday, but otherwise, hasn't let slip any hints about what future seasons could hold. The show has also been renewed for two seasons after this one, meaning its writers could feasibly experiment with longer-term storytelling if they wanted to.
What we know about the American Horror Story season 11 cast and crew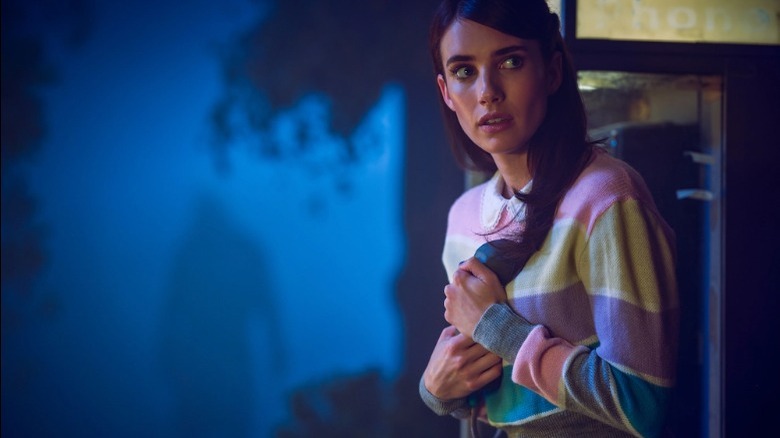 FX
As with the plot, there's nothing to report yet about the "American Horror Story" season 11 cast, but we'll update you when there is. The show is known for using actors multiple times and has featured Sarah Paulson and Evan Peters in nearly every season. Frances Conroy, Kathy Bates, Emma Roberts, and Billie Lourd are also among the regularly reappearing cast members who could return for future installments. 
As usual, when "American Horror Story" does return, Ryan Murphy and Brad Falchuk will be steering the ship in whatever hellish direction they choose to explore this year.