Casting Taika Waititi In Our Flag Means Death Raised The Stakes For The Rest Of The Cast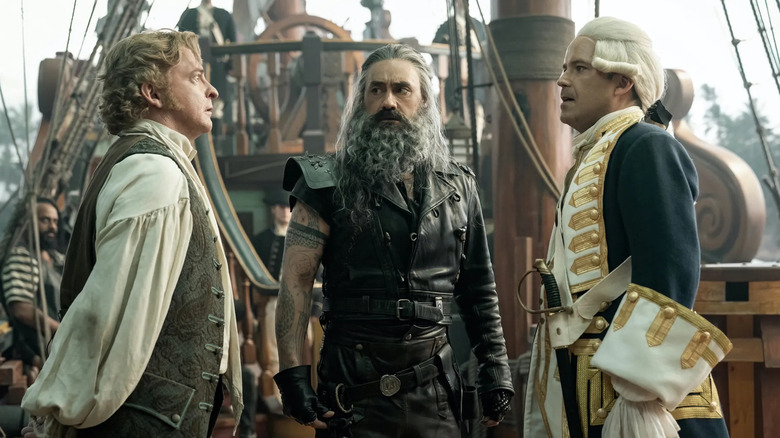 HBO Max
When Warner Brothers Discovery started eviscerating so much wonderful programming on HBO Max, there was a great deal of worry that "Our Flag Means Death" would likely be on the chopping block. But just like the Gentleman Pirate, in spite of every danger thrown its way, the series lives on to sail another day with a second season currently in development.
"Our Flag Means Death" is a hilarious showcase for comedian Rhys Darby, who brings a delightful amount of heart, flair, and, of course, humor to the swashbuckling period comedy about Steve Bonnet, a wealthy Englishman who ultimately chooses piracy during a mid-life crisis. Along with his crew of lovable Queer misfits, the Gentleman Pirate gets into sorts of misadventures on the high seas.
The series features an all-star ensemble with Nathan Foad, Joel Fry, Gus Khan, Matthew Maher, Kristian Nairn, Con O'Neill, and Vico Ortiz, in addition to a slew of guest stars. I've fallen for this ensemble, each of which brings a unique and unabashedly Queer energy to the series. But above all else, there was one name that not only contributed to possibly the series' best character, but whose presence managed to keep this cast on their toes while filming.
Taika Waititi's presence meant a great deal to the production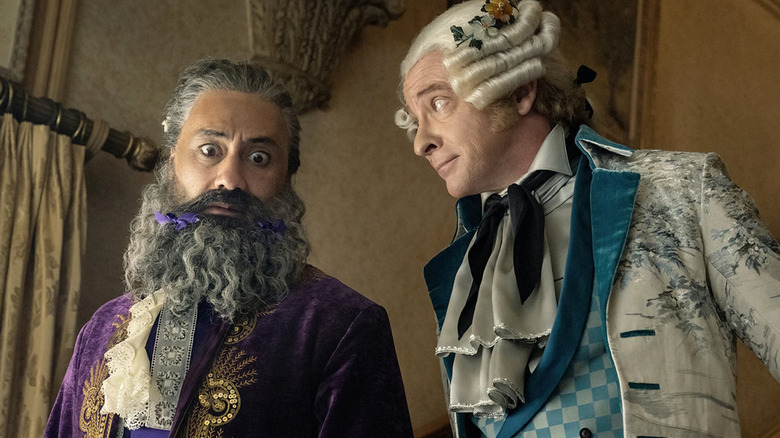 HBO Max
In an interview with Hype, when Darby was asked what it felt like to work on "Our Flag Means Death," he responded that everyone was excited by the scale of the series' production. The crew, however, knew they were really working on something special when "Hunt for the Wilderpeople" director Taika Waititi jumped aboard:
"When it's Taika on the tin, you know the show's going to be of a certain level. So, the cast had to bring their A-game, and what really mustered us together was when we got on the ship set. It was phenomenal and we realised how much money was being spent with the level of detail on the boat and our costumes. We all looked at each other and knew that there was some pressure on us. For actors with experience, when the pressure is on then we really do turn on."
Having seen a lot of Waititi's work, I knew he would bring his usual charm to the project, but I truly underestimated how emotionally poignant his Blackbeard would be. Often seen as one of the most feared pirates of the seas, Waititi's Blackbeard is one of longing in search of what he truly wants in life. His blossoming relationship with Bonnet only made me appreciate Waititi's abilities as an actor even more.
Given the big cliffhanger left dangling at the end of season one, it's safe to say that there's a lot more to explore in this world. HBO Max may be crumbling at the seams, but at the very least, the gay pirate show lives on to see a second season.
All episodes of "Our Flag Means Death" are currently streaming on HBO Max.