The Daily Stream: Our Flag Means Death Is A Wholesome Comedy Series About Murderous Pirates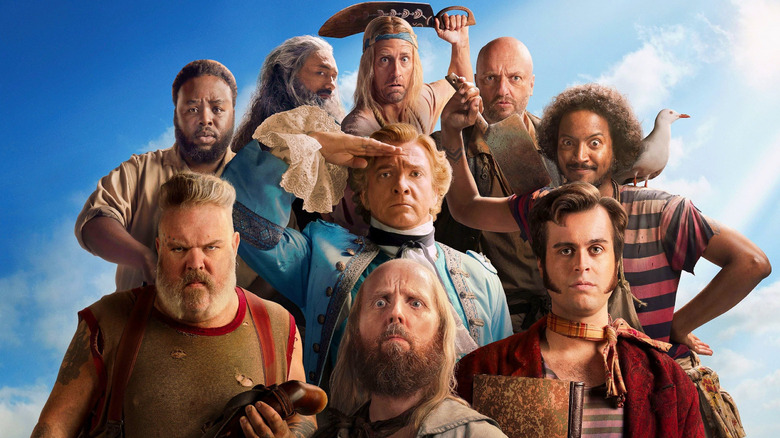 HBO Max
(Welcome to The Daily Stream, an ongoing series in which the /Film team shares what they've been watching, why it's worth checking out, and where you can stream it.)
The Series: "Our Flag Means Death"
Where You Can Stream It: HBO Max
The Pitch: Stede Bonnet was a real-life English aristocrat who led a life of luxury and comfort on the island of Barbados. That is, until 1717, when he decided to become a pirate and took to the high-seas with a motley crew of buccaneers, whom he paid a steady wage. Along the way, Stede crossed paths with none other than Edward Teach, the notorious pirate Blackbeard, who joined him and his team of mariners on their voyages aboard their sailing vessel, the Revenge. But how did Stede and Blackbeard — two individuals with seemingly nothing in common — become pals or, if not that, then as close to being pals as people can be when they make their living pillaging other ships and, when needs be, murdering those who stand in their way?
That question is the jumping-off point from the historical record for "Our Flag Means Death," a comedy series created by David Jenkins ("People of Earth") and executive produced by "What We Do in the Shadows" and "Thor: Ragnarok" actor-director Taika Waititi. The latter also co-stars as Blackbeard opposite his frequent collaborator Rhys Darby ("Flight of the Conchords," "Jumanji: The Next Level") as Stede Bonnet, with actors such as Kristian Nairn ("Game of Thrones"), Matthew Maher ("Mozart in the Jungle"), Joel Fry ("Cruella"), and Samson Kayo ("Truth Seekers") playing the various members of Stede's merry band of weirdos aboard the Revenge.
Why it's essential viewing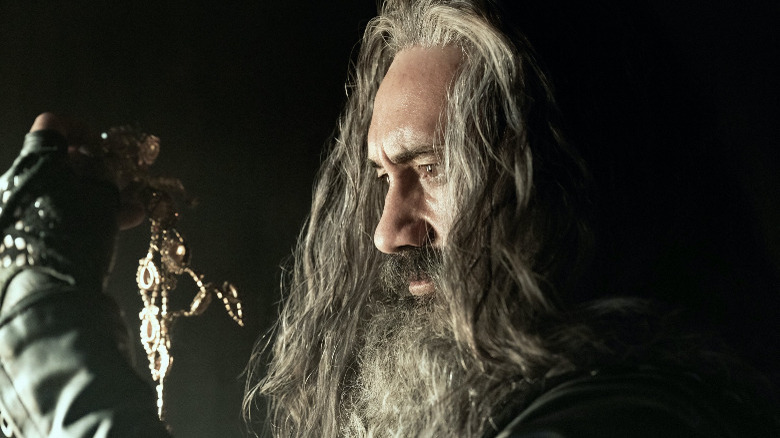 HBO Max
Given that Waititi directed the first episode on top of co-starring and producing, it's no shock that "Our Flag Means Death" features the same mix of absurdist humor and pathos as his previous films and TV shows, with much of it coming from Stede and Blackbeard's respective mid-life crises (as well as Stede's guilt over leaving his wife and kids to pursue a life of piracy). What's surprising is just how wholesome and often adorable the series is, seeing that it's also a show where people are constantly being killed, getting body parts cut off, or, in one particular episode, visiting a pirate's bar where one of the drinks is made from a juice kept in a jar where the owner stores the noses she's sliced off her enemies' faces over the years.
For starters, "Our Flag Means Death" is a queer-friendly series that's more than happy to explore the homoeroticism inherent to a group of (mostly) cis-men sailing the ocean without resorting to gay panic jokes to offset its moments of sincere queer tenderness. It's even willing to touch upon issues of gender with a sub-plot involving Jim (played by non-binary actor Vico Ortiz), a deadly fighter aboard the Revenge who's basically non-binary, so much as one could be non-binary in the early 18th century. The idea that the world of piracy, while very dangerous and not without its customs, was still far more progressive and egalitarian than society at large manifests itself in other ways on the show, especially when it's taking well-deserved potshots at the world of rich, petty, white land-owners that Stede stepped away from.
Yo ho, yo ho, a pirate's life for me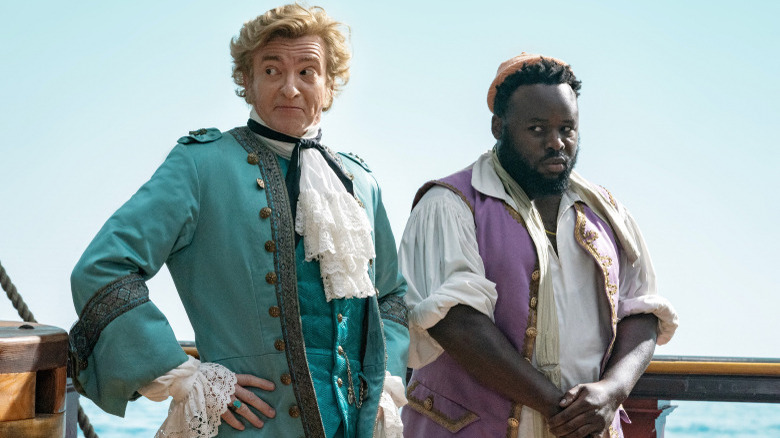 HBO Max
After years of working together, Darby and Waititi have a natural chemistry that serves the bromance (budding romance? Probably not, but one can dream!) between Stede and Blackbeard quite well on "Our Flag Means Death." They share that in common with the show's supporting cast, including Nathan Foad ("Bloods") as Stede's lovable, queer scribe Lucius, Ewen Bremner ("Trainspotting") as the grizzled oddball Buttons, and the show's many comedian guest stars, some of whom also showed up on the "What We Do in the Shadows" TV series. Besides being stacked with big-name talent, "Our Flag Means Death" is aesthetically pleasing, between the amusingly decadent sets (including Stede's lavishing living quarters aboard the Revenge, which comes with its own library) and the stylistic flourishes its creatives bring to the table, like using wide-angle camera lens and exaggerated blocking to make its world feel all the more whimsical and off-kilter.
The main thing that may turn viewers off "Our Flag Means Death" is how low-key and subdued the show's comedy really is. For all the raunchy jokes and ridiculous scenarios it packs in, the series is quite introspective and never allows its silliness (of which, again, there is plenty to go around) to overwhelm the earnestness of the scenes where it's being more serious. As such, "Our Flag Means Death" is never as laugh-out-loud funny nor as deep as other purely comedic or dramatic shows, but aims to be the best of those two worlds. That may also mean it's too costly and niche in its appeal to make it past a single season, much like the real Stede Bonnet led a fairly short career as a pirate. 
Still, that's all the more reason to find room in your TV viewing schedule and give "Our Flag Means Death" a crack now. Who knows: Much like Stede's crew and Blackbeard, you may be taken aback at just how endearing you find the "Gentleman Pirate" to be.