Taika Waititi Almost Missed Out On Directing Thor: Ragnarok, But Moana Saved The Day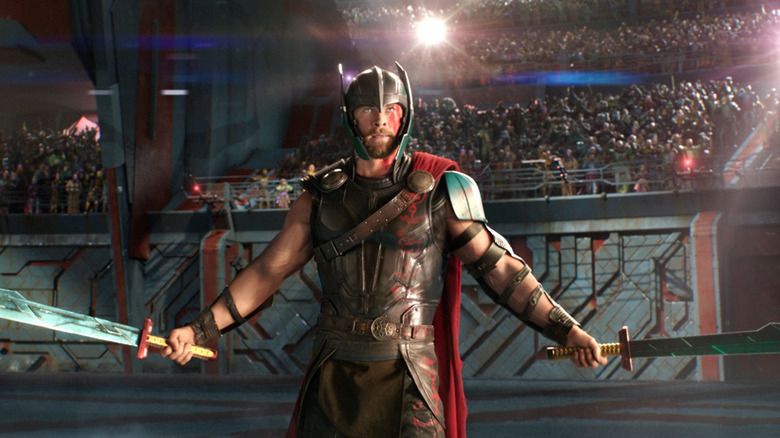 Marvel
It's hard to believe that movie directors can get caught up on little things like losing your passport, but it happens. In fact, when it happened to "Thor: Ragnarok" director Taika Waititi, he almost lost his chance to be a part of the Marvel Cinematic Universe. Things could have been completely different if it weren't for his script work on Disney's "Moana." Seriously. 
In the new book, "The Story of Marvel Studios," authors Tara Bennett and Paul Terry shared the story of how Waititi's "Thor: Ragnarok" almost didn't happen, and how a Disney animated movie saved the day.
Thank Goodness the TSA Liked Moana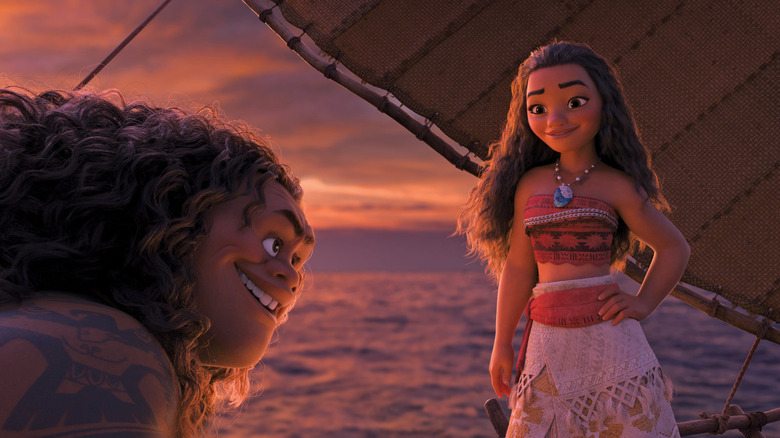 Disney
Waititi was one of a small group of contenders vying for the directing job on the third "Thor" outing for the MCU. Producer Brad Winderbaum was set on Waititi, but there was a very limited window for Marvel President Kevin Feige to field pitches. It was nearing the end of that window, and Waititi was in Hawaii celebrating his birthday. He arranged a flight to Los Angeles for the day to present his pitch, but there was one teensy problem: he had sent some of his luggage back to his native New Zealand and his passport was inside one of the bags. 
Without his passport, he didn't have a way to board the plane from Hawaii. Feige's only available meeting time was that day, so it was now or never. It looked like Waititi and Winderbaum's plans weren't going to come to fruition, but a little bit of luck intervened. 
While rooting through the luggage he was taking to Los Angeles, trying to find any kind of identification, Waititi found a visa letter from The Walt Disney Company for the writing work he did on "Moana." (He wrote the first draft of the script.) He showed the TSA agents at the gate the letter and explained that his passport was currently somewhere over the Pacific. The agents had heard of "Moana," and excitedly corroborated Waititi's identity. He was able to make his flight after all, to the eventual joy of "Thor" fans everywhere. 
So What was the Pitch?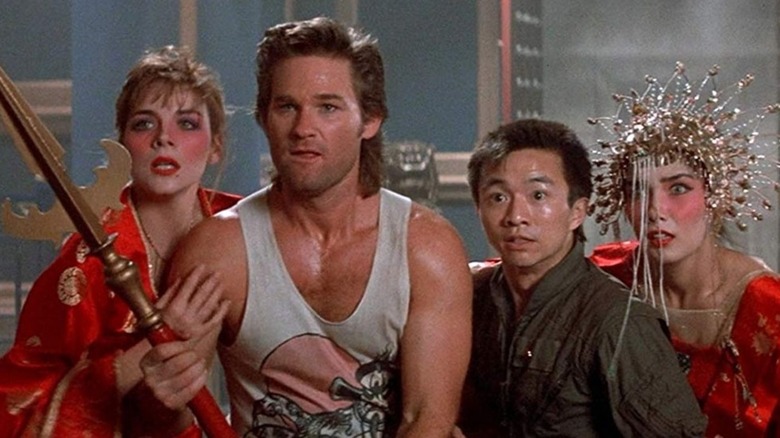 20th Century Studios
We all know how "Thor: Ragnarok" turned out, but how exactly did he sell Feige and co. on his wacky, out-of-this-world ideas? He cut together scenes from all of the films that inspired his vision for the movie, set to Led Zeppelin's "Immigrant Song," which was later used in the movie's trailer. The films ranged in tone and scope, including "Big Trouble in Little China," "Superman: The Movie," "Sixteen Candles," and "Teenage Mutant Ninja Turtles." 
"If you watch it now, it feels like the movie," Winderbaum said.
The reel was meant to explain the tone of "Thor: Ragnarok," which is a sometimes-silly, sometimes incredibly heartfelt take on the apocalypse mythos of Norse mythology, united with Marvel history. Waititi explained: 
"My sizzle reel wasn't anything other than things I thought it might be cool to see, image-wise, action-wise, but also tone. There's a certain type of humor to this, and we can really be a bit fresher, with a lot of color. It should just be bold and bombastic and really in your face, as a contrast to the first two films."
"Thor: Ragnarok" is certainly colorful, bold, and bombastic, and we love it all the more for it.