Brendan Gleeson Joins The Cast Of Joker: Folie à Deux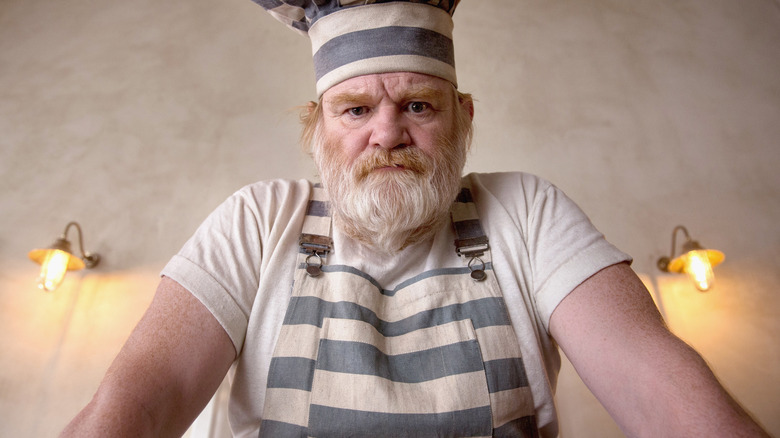 StudioCanal
The grimy, disturbing, and noticeably Scorsese-inspired world of "Joker" is about to get a lot more ... Irish.
Development on the sequel to the billion dollar-grossing DC film, which stars Joaquin Phoenix in the title role, is in full bloom and the buzzy project is now adding even more prestige star power to its cast. Not content to simply bring back Phoenix for another go-around and add Lady Gaga into the mix as (presumably) this film's unique take on Harley Quinn, Deadline now reports that actor Brendan Gleeson ("In Bruges," "Paddington 2") has become the latest big name to join the cast of "Joker: Folie à Deux."
Unfortunately, the report doesn't include any details on which actual character Gleeson might be playing, whether one adapted directly from the comic books or an original creation for what will surely be another decidedly dark and adult-oriented drama. Either way, the actor obviously has both the comedic and dramatic chops to deliver whatever the script requires of him.
Filmmaker Todd Phillips will once again step behind the camera to direct this sequel as he did with the original 2019 film, co-writing the script with returning writer Scott Silver ("8 Mile," "The Fighter," "The Finest Hours"). Deadline also indicates that production on this next "Joker" film is set to begin this December.
Brendan Gleeson joins Joker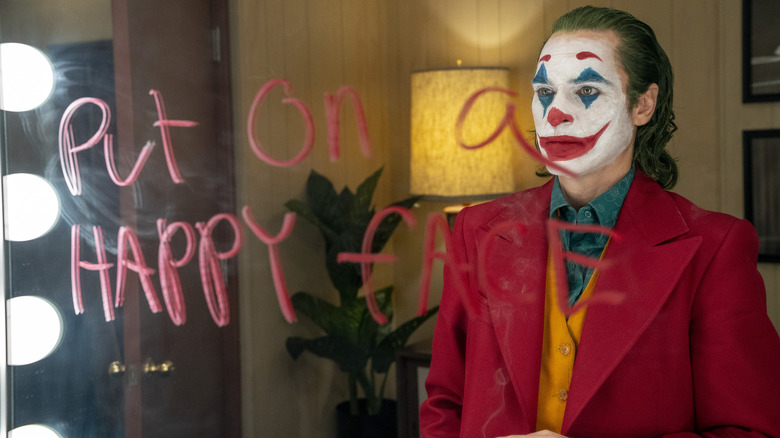 Warner Bros.
While the live-action DC universe might be in a state of severe disarray at the moment (the recent renewal of "Harley Quinn" was a light in the darkness), Warner Bros. clearly remains intent on supporting this mini "Joker" franchise, which is entirely disconnected from the main DC storyline that includes the likes of "Aquaman," "Shazam! Fury of the Gods," and "The Flash," as well as Matt Reeves' "The Batman," which also exists in its own universe. That's what delivering a surprising $1 billion hit and earning a pair of Oscar wins (along with 11 total nominations) will do!
Things are obviously being dialed up to 11 for "Joker: Folie à Deux," which has been previously reported to contain musical elements and will apparently be set largely in Arkham Asylum. In addition to Phoenix, Lady Gaga, and Gleeson, the cast for the sequel will also include Zazie Beetz' character, whom Phoenix's mentally disturbed Arthur Fleck fantasized about for entire sequences throughout the original film. As for Gleeson specifically, he recently appeared in Joel Coen's excellent "The Tragedy of Macbeth" as the doomed Duncan and will next be seen in his grand reunion with "In Bruges" director Martin McDonagh and co-star Colin Farrell in "The Banshees of Inisherin."
"Joker: Folie à Deux" will arrive in theaters on October 4, 2024.