Slumberland: Release Date, Cast, And More For Jason Momoa's Netflix Movie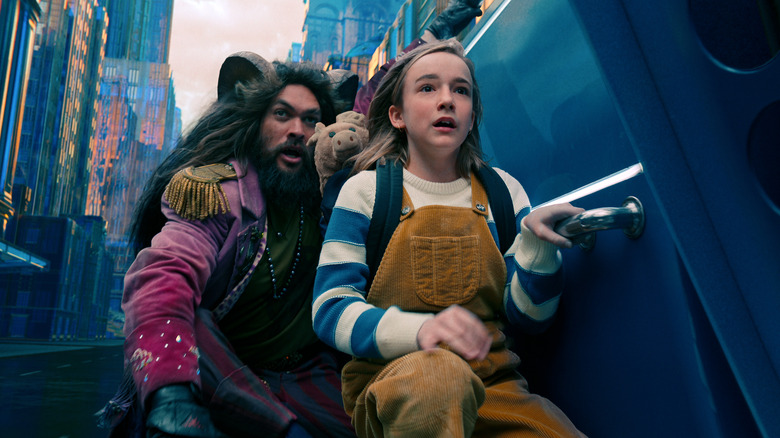 Netflix
(Welcome to ...And More, our no-frills, zero B.S. guide to when and where you can watch upcoming movies and shows, and everything else you could possibly stand to know.)
It seems like Jason Momoa has grown weary of spending all his free time under the sea as Aquaman, because he's decided to embody a new mythological creature with a look that I promise you could never anticipate. Momoa is set to become a nine-foot-tall half-man, half-beast creature with shaggy fur and long tusks. What kind of horrifying tale could require such a monster, you ask? Just the story of Little Nemo — not the fish, but an adorable little girl who embarks on a fantastical journey through dreams to find her father. All of this takes place in Netflix's upcoming film "Slumberland," and if it sounds familiar, then you might be recalling the Winsor McCay comic strip that inspired the movie's story.
The acclaimed comic strip featured the tales of a little boy with a penchant for dreaming himself into wondrous situations — before he abruptly awakes in the final panel. The dreaminess of it all made this story the perfect place for McCay to get visually experimental with color and perspective. Adaptations of the story were inevitable, and in fact, this isn't the first time Little Nemo's story has been adapted for screens; an animated version directed by Masami Hata and William Hurtz was released in 1989, after years in development hell that involved being passed through the hands of industry legends including George Lucas, Ray Bradbury, Hayao Miyazaki, and more. In other words, this live-action version has a lot to live up to.
Slumberland release date and where you can watch it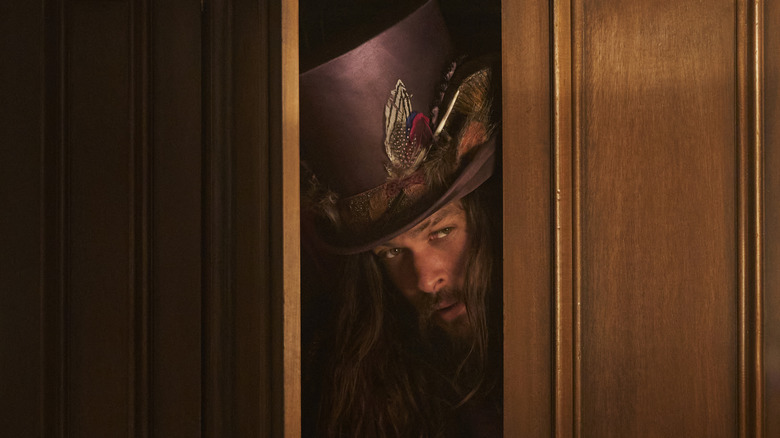 Netflix
"Slumberland" will debut exclusively on Netflix on November 18, 2022. This is pretty excellent timing if you plan to celebrate the Thanksgiving holiday weekend with family members: Little Nemo's journey through her dreams has the magical potential to capture children and adults both, especially once the emotional core of her quest is revealed.
Just like many other titles before it, "Slumberland" was originally planned for a much earlier release date; Momoa's casting was announced way back in March 2020, with filming set to begin that summer. But due to COVID-19 delays, production was postponed until early 2021. Better late than never, we say — especially in the wake of "Aquaman and the Lost Kingdom" being delayed to 2023. This way, we have the guarantee of more Momoa before the year's end.
What is Slumberland about?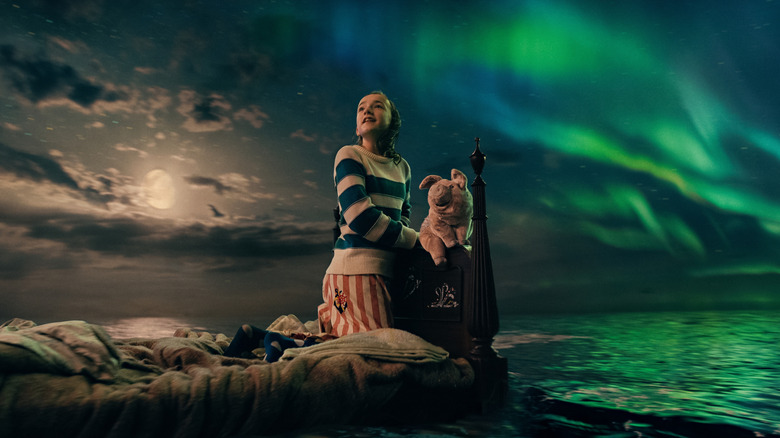 Netflix
"Slumberland" tells the story of a little girl named Nemo who visits a place only available in her wildest dreams ... literally. In Slumberland, the rules of the world are turned upside down: The sky is a dazzling array of colors, her stuffed animals come to life and she has the freedom to embark on a fantastical adventure with a mythological creature as her sidekick. The place is originally introduced to her by her father and the film sees her journeying through Slumberland to reunite with him after he dies. That sad twist is bound to come with a wholesome lesson about how to keep the memory of someone alive after they're gone — but before she learns that, Nemo must navigate the wonders of her dreamland.
The cast and crew of Slumberland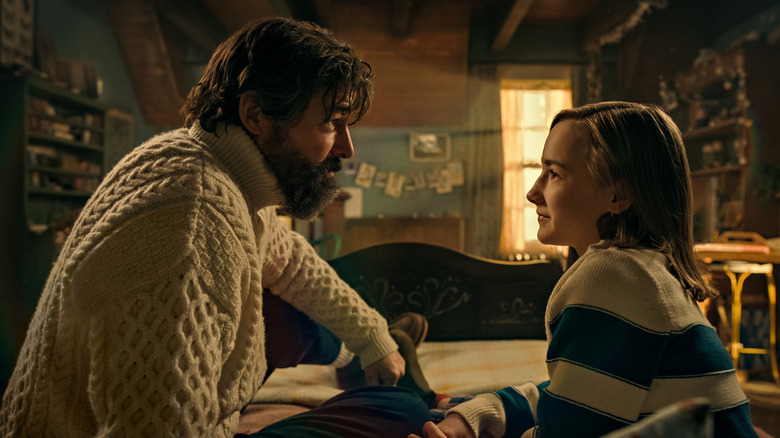 Netflix
As previously mentioned, "Slumberland" stars Jason Momoa. The one-time Dothraki warlord has been lining up project after project, many of which see him at the center of an action-packed adventure but rarely involve purple top hats and tusks. But this is the exception! Moma will star as Flip, the nine-foot-tall creature in question who joins young Nemo on her adventures through Slumberland. Marlow Barkley ("Single Parents") will star as Nemo, a girl with a taste for adventure who dreams of Slumberland and wishes to reunite with her father (played by Kyle Chandler). The film also features Chris O'Dowd (of "The IT Crowd" fame), Weruche Opia from "I May Destroy You," India de Beaufort ("One Day at A Time"), and Humberly González ("Ginny & Georgia").
The movie is directed by Francis Lawrence, who is best known for helming the final three movies in the "Hunger Games" franchise, as well as the upcoming prequel "The Ballad of Songbirds and Snakes." Lawrence is also set to direct the Netflix "BioShock" film announced earlier this month. The "Slumberland" screenplay was penned by David Guion and Michael Handelman and has a score by Pinar Toprak ("The Lost City," "Justice League").
Slumberland teaser and synopsis
A young girl (Marlow Barkley) discovers a secret map to the dreamworld of Slumberland, and with the help of an eccentric outlaw (Jason Momoa), with the hope that she will be able to see her late father again.