BioShock Movie To Be Directed By The Hunger Games Filmmaker Francis Lawrence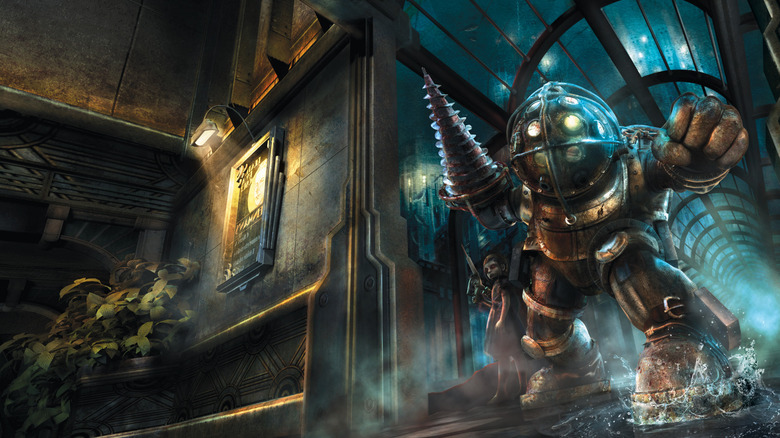 Netflix
"We all make choices, but in the end our choices make us," as one character in the original "BioShock" game succinctly puts it. Well, Netflix is about to learn this lesson firsthand as the studio has made its decision about a director to helm their highly-anticipated film adaptation. Frankly, it's as surprising a choice as it gets, with "Hunger Games" veteran Francis Lawrence officially stepping up to bring the steampunk-inspired and gloriously atmospheric world of "BioShock" into live action.
Netflix revealed the news themselves in a post from the official account on Twitter, announcing that "BioShock — our live-action feature film adaptation of the renowned video game franchise — will be directed by Francis Lawrence ('I Am Legend,' 'The Hunger Games: Catching Fire,' 'Slumberland') from a script written by Michael Green ('Logan,' 'Blade Runner 2049,' 'American Gods')."
BioShock â€" our live-action feature film adaptation of the renowned video game franchise â€" will be directed by Francis Lawrence (I Am Legend, The Hunger Games: Catching Fire, Slumberland) from a script written by Michael Green (Logan, Blade Runner 2049, American Gods). pic.twitter.com/mDh4ut6ayJ

— Netflix (@netflix) August 25, 2022
Upon learning that this long-delayed project would be coming exclusively to Netflix, the immediate reaction couldn't help but feel rather mixed — on the one hand, it almost feels like a miracle that this adaptation is coming closer and closer to actually happening; on the other, those familiar with "BioShock" would insist that the entire appeal of a movie would be to watch it, you know, in theaters. While Netflix has allowed theatrical releases before, it remains to be seen if the same will hold true for this.
BioShock chooses its director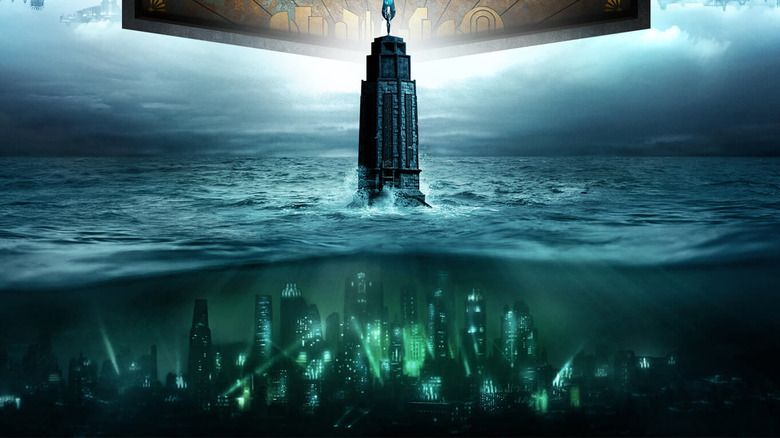 2K Games
For years, fans of the acclaimed "BioShock" video game series have clamored for the material to receive the big-screen treatment, finally bringing all the mind-blowing concepts, disturbingly well-realized character designs, and the oppressive world-building of the underwater city of Rapture into sharp relief on the biggest possible canvas. Those efforts have resulted in quite a tortured development history, with "Pirates of the Caribbean" and "A Cure For Wellness" director Gore Verbinski previously attached to bring the vivid world to life. Unfortunately, those dreams were dashed thanks to a confluence of factors, ultimately allowing Netflix to swoop in and fast-track this project.
Francis Lawrence likely never appeared at the top of many fans' wishlists for directors to take on this project, though he's enjoyed a very solid career with stops at "The Hunger Games" franchise (including the upcoming prequel film), 2005's Keanu Reeves-starring "Constantine," and "I Am Legend" in 2007. "BioShock" would ideally benefit from a storyteller with a strong vision of translating the gorgeous imagery of Rapture into something truly cinematic, along with a script from a writer who knows the ins and outs of how to make a video game narrative — one that depends entirely on audience participation, given how much the idea of choice drives the story of the game — into one that works on-screen, with viewers only able to observe the action from a distance.
Will Lawrence and writer Michael Green be able to succeed where Verbinski and original writer John Logan could not? The only proper response to that is: Would you kindly wait and see?