The Best TV Shows And Movies Leaving Netflix In September 2022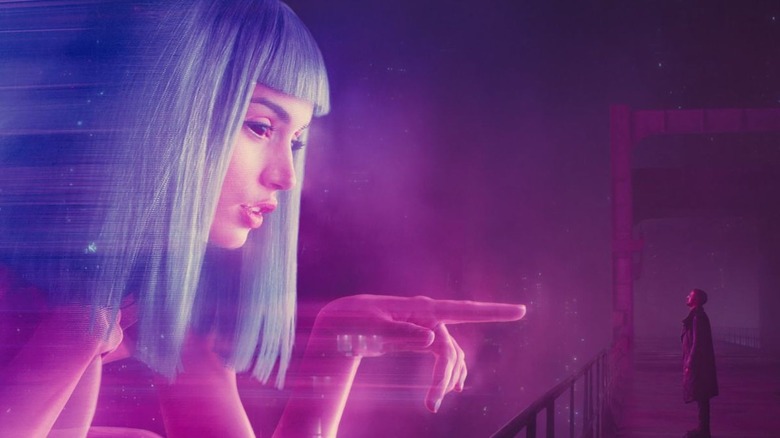 Warner Bros.
It's that time of the month when I have to deliver the unfortunate news that a collection of your favorite movies and television shows are leaving Netflix. I'm including the holdovers currently sitting in your watchlist that you swore you would watch eight months ago. If you haven't already, you best get to it because at the end of September, the streaming behemoth is going to eliminate the choice for you.
Every streaming service goes through this process every month and Netflix is no different. Licenses for all of these projects expire, which leaves the streamer no choice but to purge it from the site. It happens! Netflix can be home to its own share of bad press, but at least the movies and television shows leaving the platform don't come directly from their own catalog of original titles, unlike some folks. Here are a few that you may want to get on before they say happy trails.
Blade Runner/Blade Runner 2049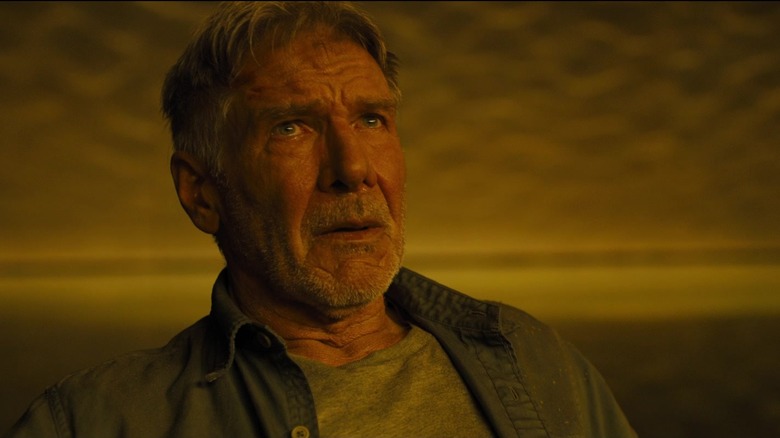 Warner Bros.
For a good while, "Blade Runner" had been one of those highly revered movies that made me feel as if I was missing out on something that everyone else saw in it, and it wasn't until recently that Ridley Scott's bleak vision of the future finally struck a chord with me. A film that is ever so patient, the groundbreaking tech noir is a striking piece of filmmaking that only gets better with age. A reserved Harrison Ford perfectly matches the groove of the film's meditative state, while the legendary Rutger Hauer embodies the central thesis of what it means to be human.
Not only is Scott's film leaving, but so is Denis Villeneuve's miracle of a follow-up, "Blade Runner 2049," which takes everything I already grew to love about "Blade Runner" and amplifies it. The tragedy at the center of Ryan Gosling's performance, coupled with Villeneuve's startling vision of the replicants' further persecution makes for a sequel that not only lives up to its predecessor but surpasses it in many ways. Watching the two back to back makes for one awesome double feature. Do it while you still can, for all of those scenes will be lost from your watchlist like tears in the rain.
Boogie Nights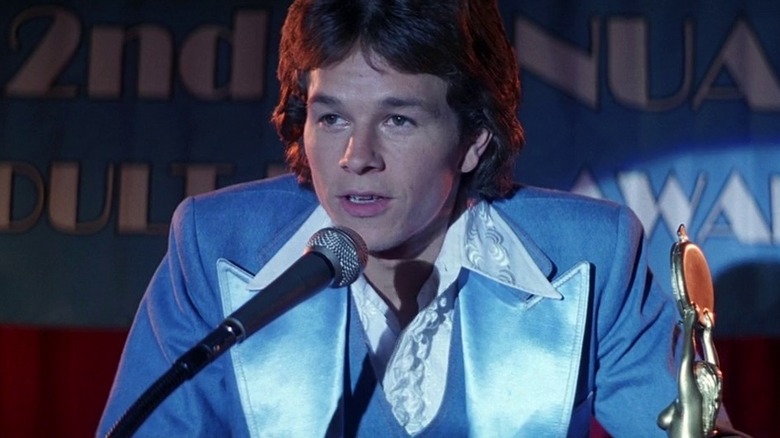 New Line Cinema
"Hard Eight" might be Paul Thomas Anderson's first film, but "Boogie Nights" is where the acclaimed filmmaker truly showed what he was capable of. It's a spectacular view inside the tumultuous world of the Los Angeles pornography scene in the '70s, with a baby face Mark Wahlberg as its central golden boy. You're witness to a tight-knit community slowly unraveling as the times change, forcing some folks to take drastic measures in order to survive. It's as hilarious as it is unsettling.
If you really need convincing, look no further than this illustrious ensemble, which features the likes of Julianne Moore, Burt Reynolds, Luis Guzmán, John C. Reilly, William H. Macy, Don Cheadle, Philip Seymour Hoffman, and an absolutely unhinged Alfred Molina. Most movies will kill to have that kind of a cast, and Anderson pulled in all of these names with his second feature. As far as scathing condemnations of the American dream go, "Boogie Nights" lives among the greats for a reason.
Gotham: Seasons 1-5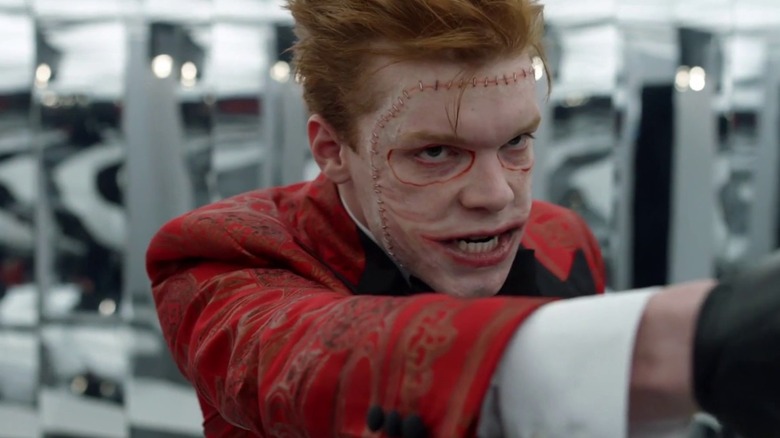 Fox
You may have likely turned your back to "Gotham" upon learning that it would be a show featuring Batman's rogue galleries without the presence of the Caped Crusader, but I truly implore you to give it another shot. The series that initially started out as a procedural in the DC universe kept upping the ante with each season. At a certain point, "Gotham" commits to being a truly gonzo freakshow whose violence threshold resembles the gory showmanship of "Hannibal."
With no ties to the CW's interconnected Arrowverse, this show was able to embrace the madness of Batman's rogue gallery. Ben McKenzie and Donal Logue make for excellent interpretations of Commissioner Gordon and Harvey Bullock, but the fun of "Gotham" lies in its baddies. Robin Lord Taylor absolutely hams it up as the Penguin, while Cory Michael Smith grins his way to a deceptive version of the Riddler.
Each actor who's played the Joker has brought their own spin to the character, but only Cameron Monaghan can claim they've played numerous incarnations of the Clown Prince of Crime within the same project, even if they can never quite call him that for legal reasons. He is just reveling in the chaos, which is pretty much the foundation upon which "Gotham" is built.
Insidious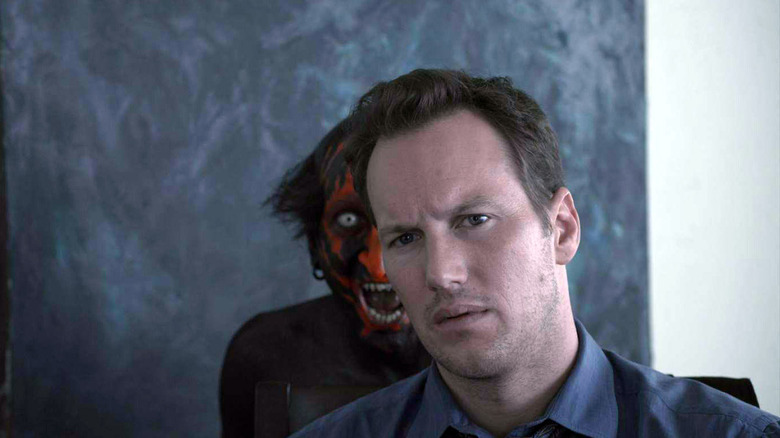 FilmDistrict
Whether you're trapped inside an unsanitary escape room or facing a literal demon, James Wan has made a living out of crafting nightmares for a new generation, and "Insidious" is no exception. The "Malignant" filmmaker subverts the tropes typically associated with the possessed child horror movie and unravels it into something much more sinister. Rose Byrne, Patrick Wilson, Leigh Whannell, Barbara Hershey, Ty Simpkins, Angus Sampson, and the incredible Lin Shaye round out a spectacular cast.
Even though the sequels have expanded the reaches of what this place is capable of, what makes the Further such a terrifying horror movie locale is that almost anything can happen. It's an interdimensional realm ruled by nightmare logic where the haunted souls of the damned run amok as if it were their own demented playground. There are still so many scares in here that still make me shiver. The horror of "Insidious" lingers with you from its unsettling opening to its shocking conclusion.
Nightcrawler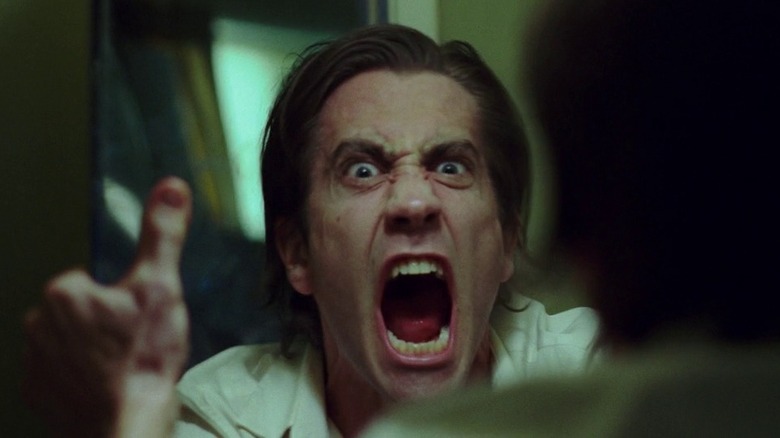 Open Road Films
It's been nearly a decade since Jake Gyllenhaal gave the performance of his career with "Nightcrawler," and it hasn't lost an ounce of its potency. Spectacle is the name of the game with Lou Bloom, a small-time crook who finds his niche in filming the bloody aftermaths of crime scene accidents upon seeing how much attention it brings him. The camera becomes an extension of Lou, so much so that he creates his own spectacles to further prop himself up at the top of the media blitz food chain.
Gyllenhaal is a jack-of-all-trades who can play a reserved and slicked-back con man with chilling precision before unleashing a mesmerizing freak-out that rivals that of Nicolas Cage. I particularly enjoy the dichotomy between him and Rene Russo's Nina, who both dabble in the same murky waters, but go about swimming in them in a significantly different manner. Dan Gilroy's slimy neo-noir is its own kind of spectacle. It makes you think about all of the ways in which we consume media that covers these types of tragedies, and how easy it is to fall in line with it. "Nightcrawler" is truly a psychological thriller that you likely won't forget long after it's finished.
Movies and TV Shows leaving Netflix in September 2022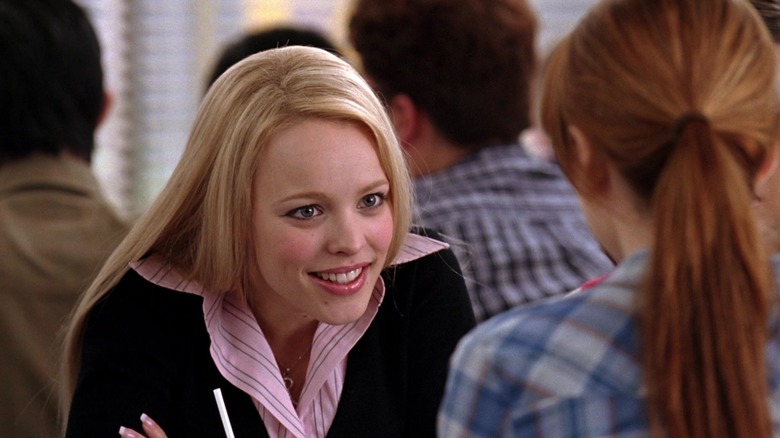 Paramount Pictures
Movies and TV Shows leaving Netflix in September 2022
Leaving 9/1/22
. Quantico: Seasons 1-3
Leaving 9/2/22
. Freaks
Leaving 9/3/22
. The Vampire Diaries: Seasons 1-8
Leaving 9/9/22
. Nightcrawler
Leaving 9/10/22
. How to Train Your Dragon 2
Leaving 9/12/22
. Offspring: Seasons 1-7
Leaving 9/14/22
. Saved by the Bell: Seasons 1-6
. Saved by the Bell: Hawaiian Style
. Saved by the Bell: The College Years
. Saved by the Bell: Wedding in Las Vegas
Leaving 9/17/22
. Skylines
Leaving 9/18/22
. Dark Matter: Seasons 1-3
. Dark Skies
Leaving 9/25/22
. Blade Runner 2049
. Blade Runner: The Final Cut
Leaving 9/29/22
. Gotham: Seasons 1-5
Leaving 9/30/22
. 3 Ninjas: Kick Back
. Argo
. Boogie Nights
. Catch Me If You Can
. The Cave
. Constantine
. Dirty Harry
. Dumb and Dumber
. Full Metal Jacket
. I Am Legend
. Insidious
. Made of Honor
. Mean Girls
. My Babysitter's A Vampire: Seasons 1-2
. Old School
. The Perfect Storm
. The Rite
. Se7en
. The Sweetest Thing
. Taxi Driver
. The Talented Mr. Ripley