Netflix's Solution To Its Money Woes Is To Just Make Expensive Movies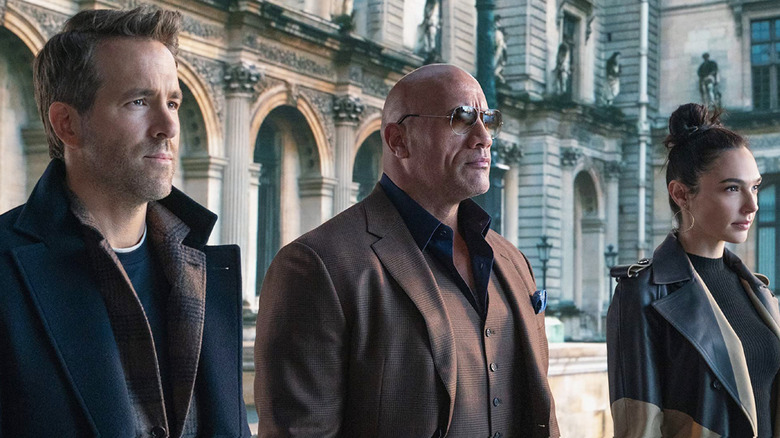 Netflix
If you've been paying attention to the recent headlines involving Netflix's business woes, you're probably starting to suspect the streamer's executives might be better suited to running a tech company than a film and TV studio. After laying off numerous staff members and gutting its animation department, the company is looking for other ways to offset the plummeting value of its stock and failure to reach its subscriber goals at a time when its biggest competitors in the streaming game are breathing down its neck.
Its solution? Make more expensive movies, of course! That's not even an exaggeration. Per The Hollywood Reporter, Netflix's co-chief executive officer and chief content officer Ted Sarandos provided an update on the company's plans in its April earnings call, stating it would strive to make both costlier and better movies while reducing the total number of films its produces. Here's his direct quote:
"Just a few years ago, we were struggling to out-monetize the market on little art films. Today, we're releasing some of the most popular and most watched movies in the world. Just over the last few months, things like 'Don't Look Up' and 'Red Notice' and 'Adam Project,' as examples of that."
That... seems like a bad idea? The whole appeal of Netflix is that it's provided a home for mid-budget genre fare at a time when the only films that seems to be doing well at the box office are either big-budget tentpoles or low-cost horror movies (with exceptions like this year's "The Lost City"). Notably, mid-budget rom-coms like "The Kissing Booth" and "To All the Boys I've Loved Before" have not only given the genre a new lease on life, they've also led to franchises for Netflix, making the situation mutually-beneficial for all concerned parties.
Bigger doesn't always mean better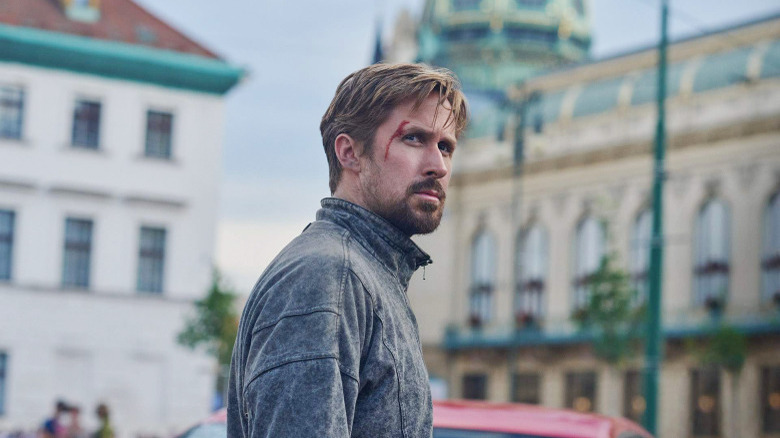 Netflix
To be clear, Netflix's plan to focus on quality over quantity — which, on its own, sounds great — isn't the issue. ("The goal will be to make the best version of something instead of cheapening out for the sake of quantity," as an insider for THR put it.) The problem is that Netflix's executives believe the future lies with what Ted Sarandos referred to as "big event films" at the company's April earnings call. That means more movies in the vein of "Red Notice" and the Russo Brothers' upcoming action-thriller "The Gray Man," both of which are reported to have cost north of $200 million.
Again, this seems to fly in the face of what made Netflix a success to begin with. Even the company's decision to spend nearly half a billion dollars to acquire Rian Johnson's "Knives Out" sequels more or less defeats the purpose of making a mid-budget genre movie like "Knives Out" to begin with. The whole key to that film's popularity was that it offered something audiences couldn't find anywhere else in theaters, not that it was a costly "event" unto itself. Doubling-down on movies like "The Gray Man," on the other hand, means having to compete directly with the likes of the latest Tom Cruise blockbuster for moviegoers' attention (and as anyone who knows a thing about Hollywood can tell you, you never bet against Tom Cruise).
This would also mean fewer (if any) instances of Netflix stepping in to save stagnated passion projects, like Martin Scorsese's "The Irishman" or "Guillermo del Toro's Pinocchio." If the company really hopes to get back on track for success, it would do well to take a long, hard look at itself in the mirror before it goes all-in on more "Red Notices."