Knives Out 2 Will Have A Theatrical Release Alongside Its Netflix Debut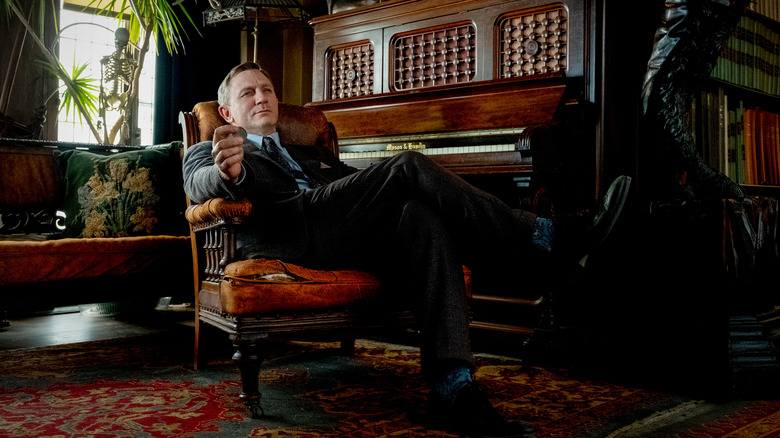 Lionsgate
If there's a case that resembles a donut hole inside another donut hole and another donut within that hole ... hold up, I think I lost where I was going with this. My point is, you can count on our new favorite private detective, Benoit Blanc, to show up and figure out the mystery that nobody else could whenever the circumstance arises. Circumstances are definitely arising today, one might say, as reports have just come down revealing when we'll finally be able to watch Daniel Craig return to lead the highly-anticipated "Knives Out" sequel.
If you remember, writer/director Rian Johnson's still-untitled "Knives Out 2" — which definitely shouldn't be called "Knives Out 2" because, I mean, what are the odds of Blanc happening to run into two predominantly knife-centric murders in a row? — is heading to Netflix after the incredibly expensive bidder's market that erupted after Lionsgate lost out on exclusive rights to any potential sequels. Though nobody can begrudge Rian Johnson & Co. for capitalizing on the first movie's incredible success and popularity, some fans were disappointed that they would lose out on the chance to catch the sequel in theaters. The first movie stands out in my memory as a fantastic example of how fun movies can be with a packed crowd, but at least some lucky viewers will be able to recreate that experience this time around.
Benoit Blanc is Back!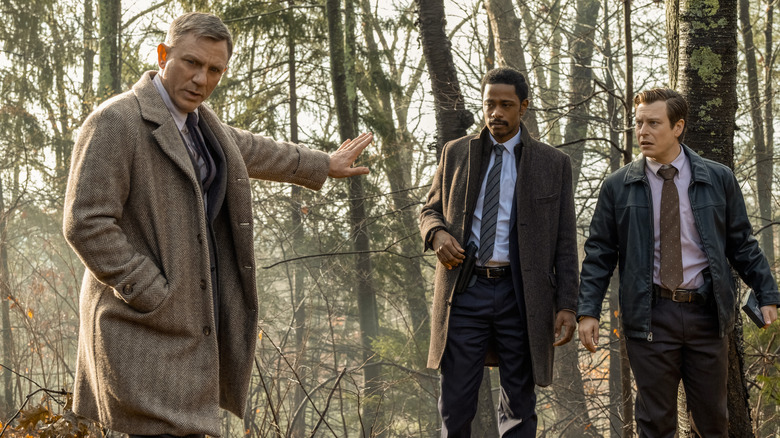 Lionsgate
Today's not all bad news, folks! We may not get the chance to see "Mission: Impossible 7" and its sequel anytime soon, but the same won't hold true for "Knives Out," at least. According to Variety, the "Knives Out" sequel will begin streaming on Netflix in the Fall of 2022 while also releasing in theaters, presumably in a limited capacity. In a strong show of confidence in the award-worthy prospects for this next Benoit Blanc murder-mystery, Variety also reports that the movie is set for a tour on the festival circuit before its worldwide release on the streaming service, although the specific film festival debut is still unknown.
Those who reacted to the news of Netflix's acquisition of the rights to this next "Knives Out" film (and even more sequels to come) with negativity may at least find some comfort in this. The streaming giant has a nasty little habit of burying great movies from singularly talented filmmakers, but when the studio sets its mind on the success of a buzzy film that has the best chance to take them to awards glory, they put the full might of their marketing prowess behind it. I'll admit, I'm just petty enough to derive some sense of satisfaction in the success of "Knives Out" after Rian Johnson and the cast of "Star Wars: The Last Jedi" bore the brunt of disproportionate anger from some vocal members of the fanbase online. The first movie already received an Oscar for nomination for Best Original Screenplay in 2020. Who knows how the sequel may fare?
"Knives Out 2" completed principal photography in September of 2021 and boasts an ensemble cast nearly as impressive as the first, with Jessica Henwick, Kathryn Hahn, Ethan Hawke, Edward Norton, Dave Bautista, Kate Hudson, Janelle Monáe, Leslie Odom Jr., and more joining Daniel Craig. No specific release date has yet been announced, but stay tuned to /Film for all the details to come.