She-Hulk Star Tatiana Maslany Auditioned For A Very Different Marvel Character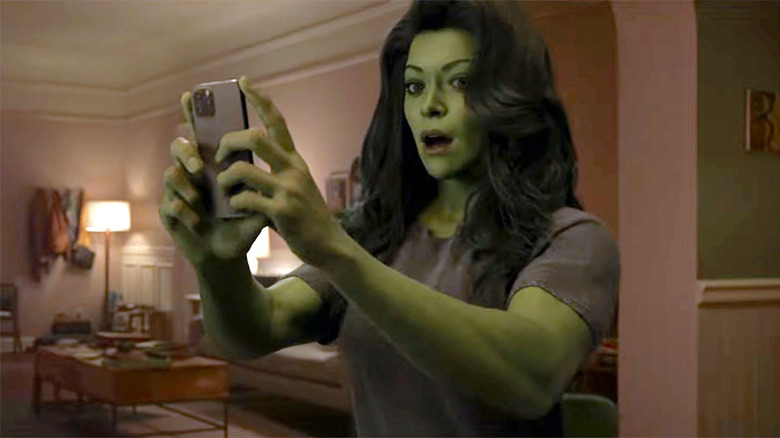 Disney
Tatiana Maslany is the latest high-caliber performer to join the Marvel Cinematic Universe. The actor portrays Jennifer Walters, the titular green giant of "She-Hulk: Attorney at Law," which hits Disney+ tomorrow. Prior to taking on the MCU role, Maslany was best known for her incredible performance in "Orphan Black," in which she played many, many different versions of her character. The sometimes convoluted plot involves clones, but Maslany is so adept at performing that I honestly regularly forgot I was seeing one actor take on all those parts. Seriously, the show may have had some dips in quality after its stellar first season, but Maslany always made it worth watching.
Despite the performer's obvious talent, it took her a few tries to find her place in the MCU. Interestingly, Jennifer Walters isn't actually the first Marvel role that the actor has auditioned for. What part did she try to land prior to She-Hulk?
'They've rejected me multiple times'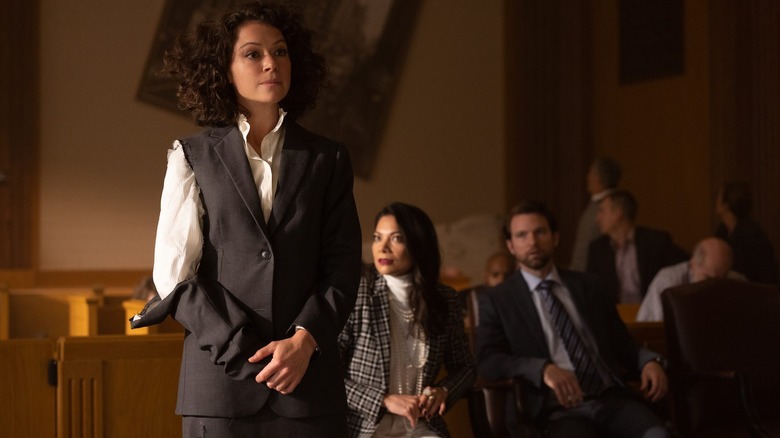 Disney
Apparently, Tatiana Maslany has been trying to score a job with Marvel for quite a while. She recently appeared on Scott Aukerman's "Comedy Bang Bang" podcast (via CBR) and revealed that she had been rejected by Marvel multiple times. The specific example she mentioned wasn't even an audition for the MCU, but for "Venom," one of Sony's Marvel properties. When asked which role she tried out for, she said, "Not for Venom, unfortunately. But for Venom's girlfriend or whatever." So, it seems like Maslany auditioned for the role of Eddie Brock's love interest, Anne Weying, a part which eventually went to Michelle Williams. It's a role she also reprised for the sequel, "Venom: Let There Be Carnage."
It's unclear what other Marvel parts Maslany auditioned for or if any of them were in the MCU. Still, the actor also noted that she is "quite happy" with the way things worked out. Jennifer Walters does seem to be a great fit for Maslany and I can't wait to see her take on the character. "She-Hulk: Attorney at Law" looks like it's going to be a lot of fun, with a couple of exciting cameos from Emil Blonsky (Tim Roth) and Wong (Benedict Wong). There's also the highly-anticipated return of Charlie Cox's Daredevil, of who the series will reportedly showcase a different side. It's too early to tell how the MCU's newest entry will be received, but it's safe to say that Maslany will be amazing in it.