How Ally McBeal And Legally Blonde Helped Influence She-Hulk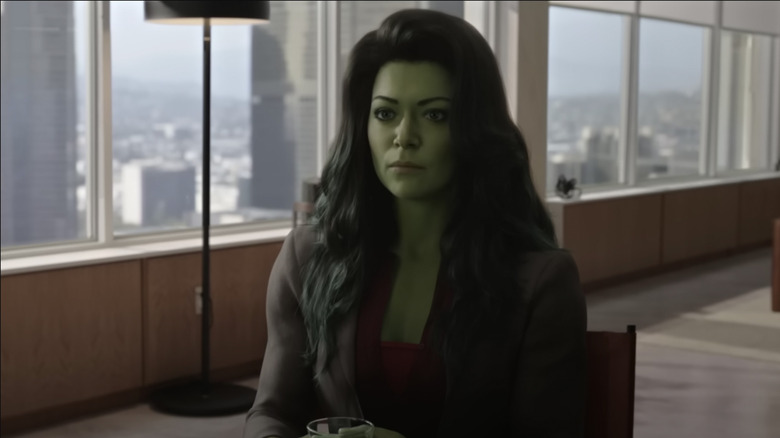 Disney+
When Marvel first announced that Jennifer Walters' She-Hulk would be getting her own series on Disney+, most assumed the show about the hulking green machine would be another installment of a muscular hero saving the world with feats of super strength. However, as we've learned from the new title, "She-Hulk: Attorney at Law," and the show's trailer, this isn't your typical Marvel show. Not to be confused with the Cartoon Network series "Harvey Birdman: Attorney at Law" based on the Hanna-Barbera character of the same name, "She-Hulk: Attorney at Law" is a smaller-scale story set in the Marvel Cinematic Universe, with Tatiana Maslany's Jennifer Walters having to deal with courtroom comedy conflicts while navigating her new life as the She-Hulk.
Our own Valerie Ettenhofer recently spoke with "She-Hulk: Attorney at Law" director and executive producer Kat Coiro ("Marry Me," "Girls5eva," "Dead to Me") about the series, and how she managed to marry the Marvel-ous world of supercharged characters with the contemporary feminism of women-driven legal comedies. "I wanted to honor the comedy," Coiro said. "I have a comedy background and so much of comedy is very simply letting actors be and leaving room for improvisation and looseness."
The combination sounds a little strange if you're used to only watching the big-budget blockbuster feature films or weighty superhero shows like "Daredevil," but everything we know about "She-Hulk: Attorney at Law" points to it being another Marvel/Disney+ series with an identity all its own.
A trio of inspiring women-led legal stories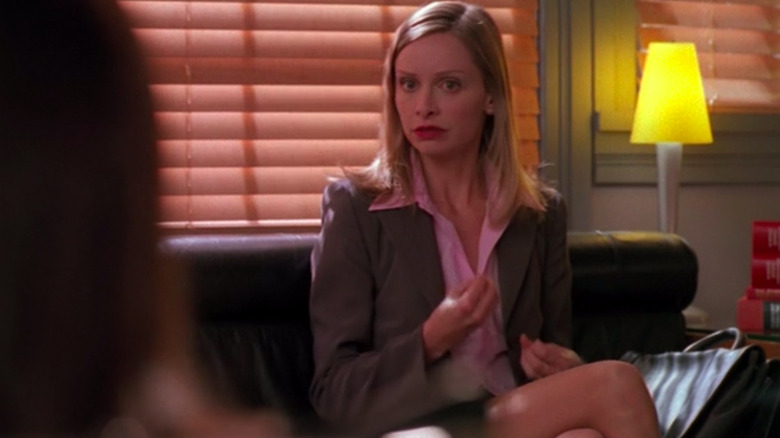 Fox
Coiro's inspirations for "She-Hulk: Attorney at Law" came not only from the comics, which present Jennifer Walters as self-referential, self-aware, and "large and in charge," but also from two of the most groundbreaking examples of women in the legal field in entertainment history. No, we don't mean Judge Judy. "I drew from 'Ally McBeal' and 'Legally Blonde,' [which] I think took the legal genre and turned it on its head and injected it with pink and wildness," Coiro said. "That's something we definitely do, is take something very familiar and make it a little bit strange, but really, it was the MCU films that I looked to, to make sure that we fit into the world."
There have been studies that prove "Legally Blonde" helped inspire generations of young women to pursue careers as lawyers, and "Ally McBeal" has been critically reassessed as being ahead of its time. Coiro also told us that there's more "Ally McBeal" inspirations in "She-Hulk" than just channeling a similar energy. "If you look closely, there are some little hidden 'Ally McBeal' details in the series," she said. "Look at the TVs." We'll certainly be watching the new series with our eagle eyes on.
"She-Hulk: Attorney at Law" starts streaming on Disney+ August 18, 2022.