5 Big Changes The Interview With The Vampire TV Series Makes From The Book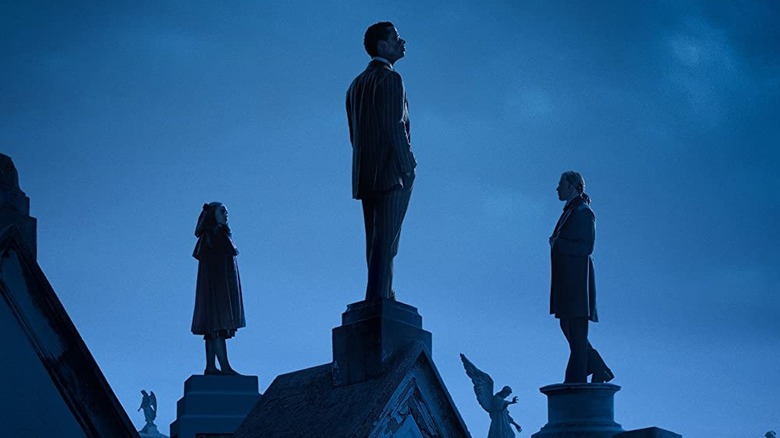 AMC // YouTube
It's been many years in the making but "Interview with the Vampire," the television adaptation of the iconic novel by the late great Anne Rice, is finally set to premiere on our screens later this year. AMC revealed the first full-length trailer at San Diego Comic Con, and fans are amped up for the full picture. 
The Vampire Chronicles remains one of the biggest-selling horror series of all time: a hugely influential slice of vampire fiction that defined the genre for decades to come. While there have been two films made from the books (and one infamously bad Broadway musical), it's remarkable how much of Rice's work has stayed exclusive to her novels. It's also easy to understand given that her books are dense, multi-layered, span centuries, and are often extremely weird.
AMC seem eager to adapt other books in the series, but for now they're sticking to the first book, which is the one general audiences will be the most familiar with. The story follows Louis de Pointe du Lac, a vampire who recounts his life story to a journalist, detailing his torrid relationship with his maker, the Brat Prince of vampires himself: Lestat de Lioncourt. The trailer that premiered at Comic-Con establishes this relationship, but it also features a notable number of differences from the source material. Here are the biggest changes revealed in the trailer.
The era has changed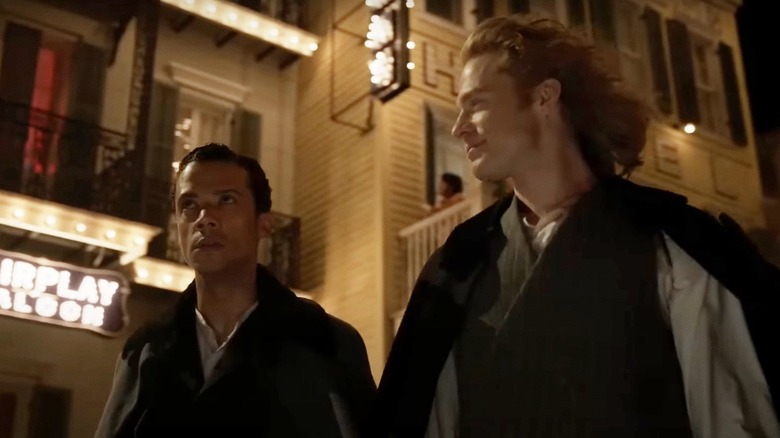 AMC // YouTube
In the trailer, Louis (played by Jacob Anderson) reveals that the starting point of his story is the year 1910. That's a major condensing of the timeline from the novel, where Louis was turned by Lestat (Sam Reid) in 1791, and he is around 200 years old by the time he conducts the interview. Most of that time is spent traveling the world in search of vampires other than Lestat in the latter half of the book, including a period in Paris. It's certainly an interesting choice to shift the story from the 18th century to the quiet before the storm of World War I. This also explains the major changes made to the protagonist.
Louis' backstory is very different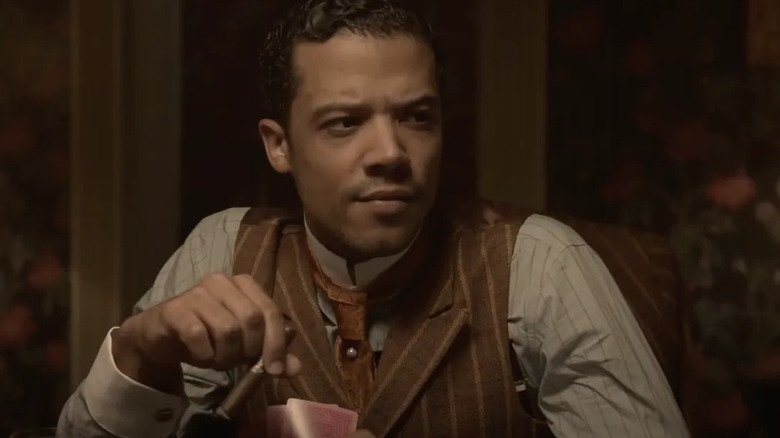 AMC
Louis says that his occupation was "managing a diverse portfolio of enterprises." We are shown what seems to be a gambling hell, complete with scantily clad women who could be from a local brothel (or one also operated by Louis). In the novel, Louis is a slave owner who runs an indigo plantation. After being turned into a vampire, he essentially secludes himself in the plantation while Lestat feeds off the enslaved people. They eventually rise up against the vampires and Louis, after setting the building ablaze, kills them all to keep word from spreading of their existence.
It is certainly a different creative direction to take to have Louis as a Black businessman in the 1900s with wealth and status, rather than a man who commits mass murder against his slaves. The plantation detail of the book has always been something of a topic of contention for fans of The Vampire Chronicles. Some see it as a representation of Louis' dark human past which he often glosses over, while others think that Rice treated this very real part of history in a clumsy manner (in the 1995 film, the slaves are not mass-murdered by the vampires). The showrunners clearly made a choice to omit this part of Louis' backstory altogether.
Louis and Claudia's race change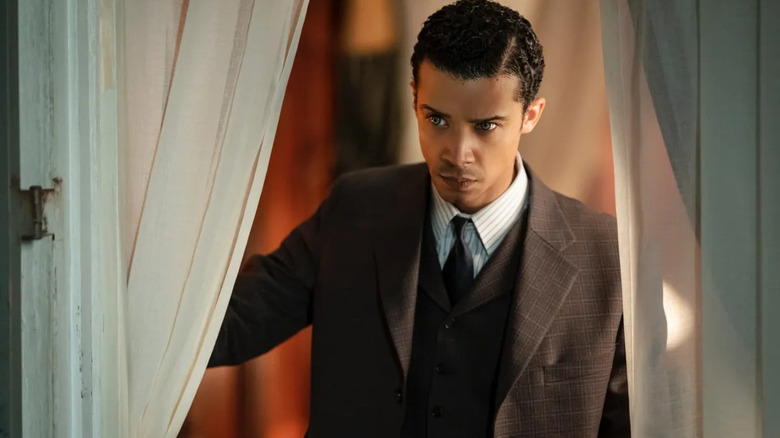 Alfonso Bresciani / AMC
Both Louis and Claudia are now played by Black actors, the latter being portrayed by newcomer Bailey Bass. Some people have predictably tried to turn this into a point of faux-outrage but that is now unfortunately to be expected with any major pop culture property that dares to acknowledge the existence of people who aren't white. The novels are overall pretty limited in racial diversity, even though they span centuries and several countries. This change to two of the leads will certainly make for an interesting shift in their narratives, especially given the change to Louis' origin. That's not the only change to Claudia, however.
Claudia is older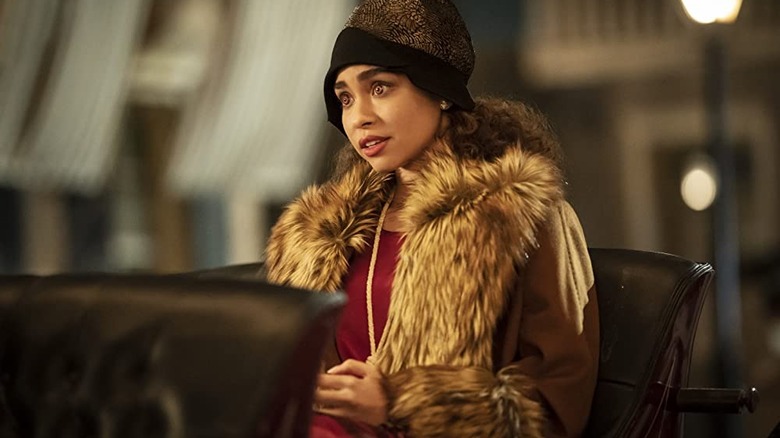 Alfonso Bresciani / AMC
In the novel, Claudia is a child who is turned into a vampire by Lestat, partly as a way for him to force Louis to stay with them. This is in breach of one of the very few rules among vampires: that children cannot be turned. Her story primarily focuses on the horror of her mind growing older as she remains stuck in the body of a five-year-old, which proves especially complicated when she dreams of sexual maturity.
The film adaptation of "Interview with the Vampire" aged up Claudia by a few years, with Kirsten Dunst playing the role when she was about 11 years old. This made sense because it's hard to imagine one could find a proficient actress barely out of pre-school who could tackle such a difficult role. Now, in the series, she seems to be a couple of years older; Bass was 18 when she filmed "Interview with the Vampire," but older teens are often cast to play characters in their early teens. The trailer does show Claudia styled like a younger girl, but it's possible we could see a version of Claudia who is forever trapped in an adolescent state.
Daniel is also older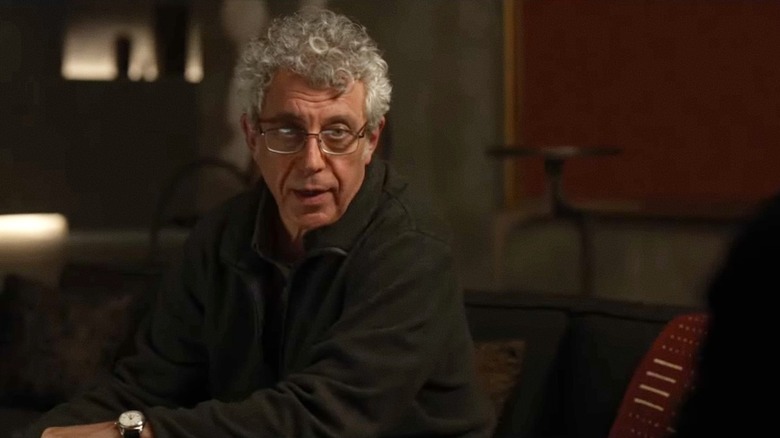 AMC
The interviewer of the vampire is Daniel Malloy, a reporter who turns his conversation with Louis into a book and later becomes embroiled in the world of the vampires. In the book, he isn't given a name and is described by Louis as being "the boy." He's young and pretty, much in the same way that everyone in Rice's novels is! In the 1994 film, he was played by Christian Slater (the role was initially to be played by River Phoenix before he died, to give you an idea of how achingly gorgeous and alluring he's meant to be to the vampires).
He's markedly different in this trailer, now played by the 69-year-old character actor Eric Bogosian, whom you may recognize from "Succession" and "Uncut Gems." This Daniel, now at the end of his career, is reportedly revisiting Louis to interview him afresh after screwing up some important details in their first meeting. It's certainly a major change, especially if they decide to keep his narrative in later seasons. Daniel ends up in a co-dependent relationship with Armand, a powerful vampire who was turned at the age of 17, and begs to be turned into a vampire himself. (This does not end well for Daniel.) While it is assumed that Armand will be in this season since he's an important character, we haven't heard a casting announcement for him yet. 
The possibilities are certainly vast for AMC's "Interview with the Vampire." The books are lushly detailed, deeply erotic, and philosophically dense, and the series could have the potential to be a huge hit. They've already established that they're willing to make major alterations to well-loved material with their adaptation. We can only hope that their choices will retain the full-throated passion and earnestness of Rice's novels.