Bill Murray Flipped The Script For His St. Vincent Role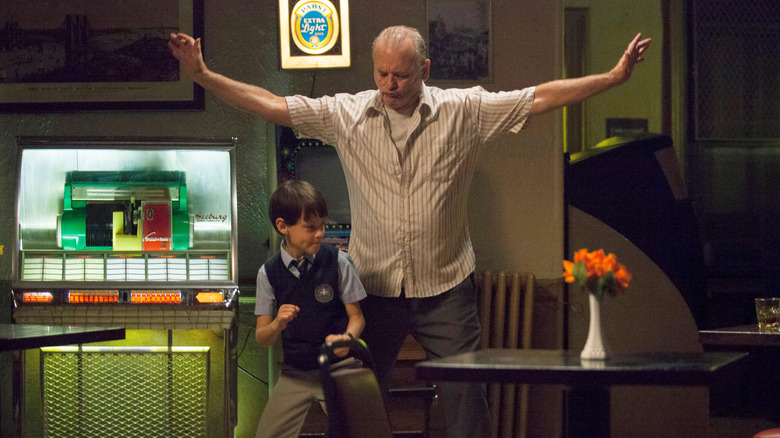 The Weinstein Company
For Theodore Melfi's theatrical debut, the 2014 comedy "St. Vincent," the director knew he needed an ace up his sleeve — the enigmatic Bill Murray. Murray is known for being incredibly selective about his film choices, and his character in "St. Vincent" might have carried the most depth and realism of all of his many roles.
In "St. Vincent," a struggling single mother (Melissa McCarthy) moves next door to Vincent (Murray), a grumpy, drinking, gambling, cynical war veteran. Desperate for money, Vincent takes on the unlikely task of babysitting his new 12-year-old neighbor Oliver (Jaeden Martell). The pair form a surprising friendship, prompting Oliver to paint a more saintly picture of Vincent.
"St. Vincent" could also serve as an analogy of sorts for the relationship built between a novice director and veteran actor. Murray's input on the "St. Vincent" script helped make the movie into a surprise hit, and the actor did it in a style that only Bill Murray could.
There was no backup plan for casting Bill Murray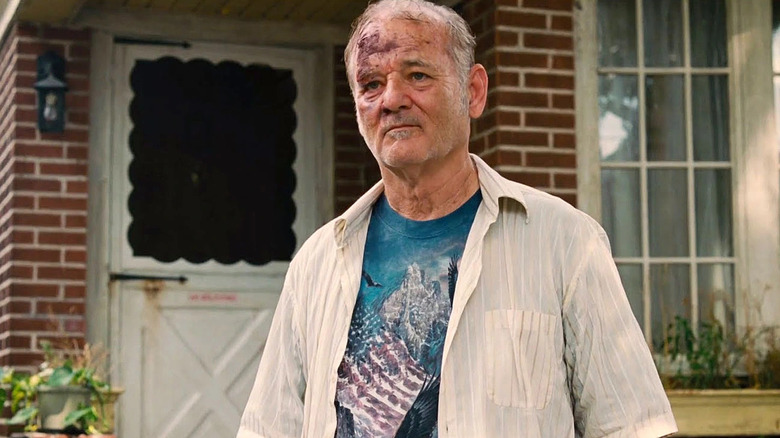 The Weinstein Company
Melfi's first choice for the Vincent character was Jack Nicholson. Although he was a good fit for the alcoholic curmudgeon with a heart of gold, Nicholson passed. Bill Murray was Melfi's next and only other choice for the semi-titular character. But getting Murray to sign on posed a unique challenge.
A conversation with Melfi revealed the unusual approach Murray takes to casting. Murray doesn't have an agent or publicist. The eccentric actor encourages people trying to reach him to call an 800-number and leave a message. If he's interested in the pitch, he'll return the call. Melfi told AZ Central he called Murray's 800-number dozens of times and had no backup plan if the actor never called back. Of his dogged pursuit of Murray, Melfi said:
"I just say, this is how it's got to be, and it's got to be. I don't take no. I just don't like no. Sometimes it works and sometimes it doesn't. That's just how I am. I wasn't going to stop till I got him to say something."
Murray eventually said yes to a meeting. According to Variety, the duo first met when Murray picked up Melfi at the Los Angeles International Airport. On the way to Murray's home, they stopped for lunch at an In-N-Out Burger. It was during this lunch that Melfi believes he sold Murray on the project, but only after a curious request from Murray.
Murray asked Melfi to literally flip the script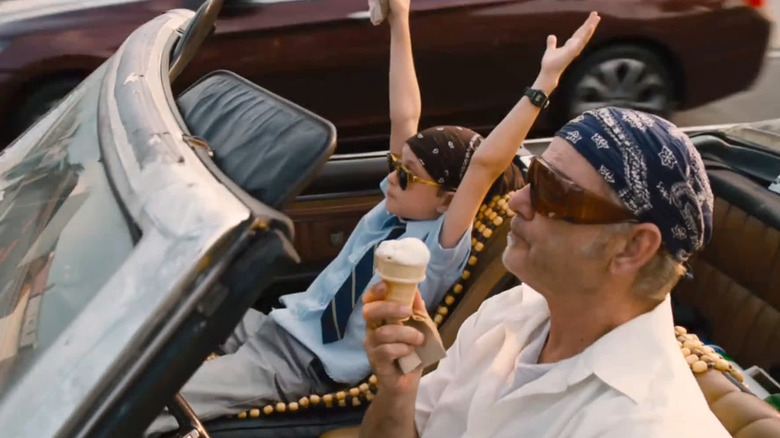 The Weinstein Company
During their lunch, Murray explained how the script could be better tailored to Murray's acting style. Melfi, who wrote the screenplay based on his own life experiences, was open to Murray's suggestions. The director said:
"He [Murray] told me, 'You write with backspin, and I write with topspin. I'd like you to take this line, which is at the bottom of the passage, and move it to the first line.' At first, I thought he was crazy."
When Bill Murray speaks, you listen, and Mefli did just that. After re-working the script based on Murray's suggestions, the humor became unequivocally perfect for Bill Murray.
According to Melfi, Murray helped with more than just the scripting process. "It was particularly smooth in the sense that everyone really liked each other, so all the actors really jelled right away," Melfi said of the film's production. "Because of Bill and his personality, it was a very loose and fun set. So, we kind of enjoyed our days."
Murray told Ellen DeGeneres that he knew that "St. Vincent" would work, even with a first-time director, but was still "taken aback" by how people responded to the movie. "St. Vincent" was made for around $13 million and grossed nearly $55 million worldwide according to Box Office Mojo.
The film was an impressive theatrical debut for Melfi and prompted Rolling Stone's Peter Travers to say, "There's nobody like Bill Murray. Never has been. Never will be. He's indispensable." It's something Theodore Melfi learned firsthand, at an In-N-Out Burger of all places.