Bill Murray Turned Down This Tom Hanks Role Without Even Reading The Script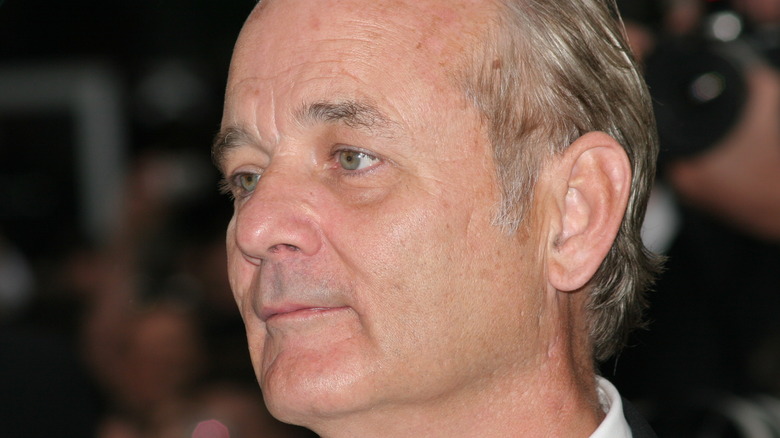 Denis Makarenko/Shutterstock
There's no doubting that Bill Murray is a national treasure. His dry wit, improvisation skills, and versatility have led to starring roles in almost 70 films, including some of the most memorable comedies to ever come out of Hollywood. He's known for being difficult on set at times, but equally kind to random strangers. There's even a documentary, "The Bill Murray Stories: Life Lessons Learned From a Mythical Man," that explores his wildest fan interactions, from crashing weddings to joining a private karaoke party.
After getting his start at The Second City improv comedy troupe and in television as one of the early stars of "Saturday Night Live," Murray made a successful transition to film. He rose to prominence due to early hits that included "Meatballs," "Stripes," and "Caddyshack." His improvisation skills are legendary and led to an expanded role in "Caddyshack."
But the enigmatic actor did experience a hiccup in his burgeoning acting career. Despite his early accomplishments, the string of successful comedies actually caused Murray to reject a film by flinging the script across a restaurant.
Murray refused to read the script for Splash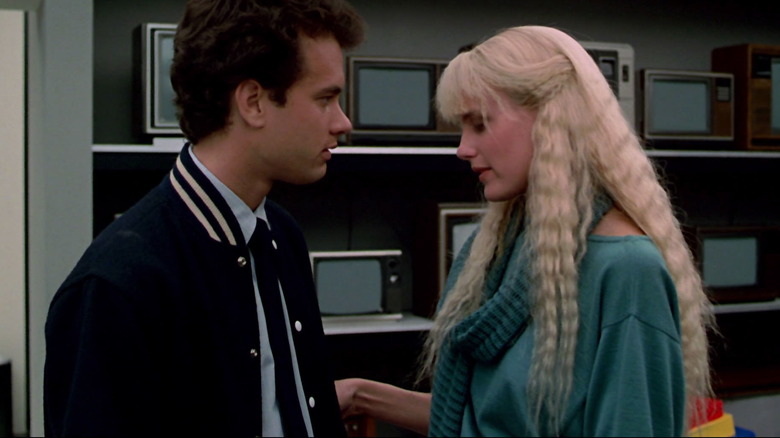 Touchstone Pictures
According to Yahoo!, Murray's "Stripes" co-star P.J. Soles brought him the script for "Splash." The pair met at a restaurant to discuss the potential of reuniting for a movie, but Murray objected when discovering the movie was a comedy. In typical Murray fashion, not only did he say no to the movie but let the entire restaurant know about it. Soles said:
"He asked, 'Is it a comedy?' I said, 'Yes' and he flung it across the room! As it's sailing, I was thinking, 'Please don't hit somebody in the head or knock over a wine glass!' It landed on the floor, luckily."
"Splash" was directed by Ron Howard and was a box office success, grossing nearly $70 million according to Box Office Mojo. Soles didn't get the role of Madison the mermaid, which instead went to Daryl Hannah. Tom Hanks, having not thrown the script across the room, was cast as the film's protagonist, Allen Bauer. It was Hanks' first leading role in a film.
So what led Murray to emphatically reject the script for "Splash?" Apparently, Murray was ready to switch genres, telling Soles he was done with comedies. Despite all his early success in the genre, Murray was ready to branch out artistically beyond just getting laughs. However, the transition did not go as planned.
Murray's want for drama led to Ghostbusters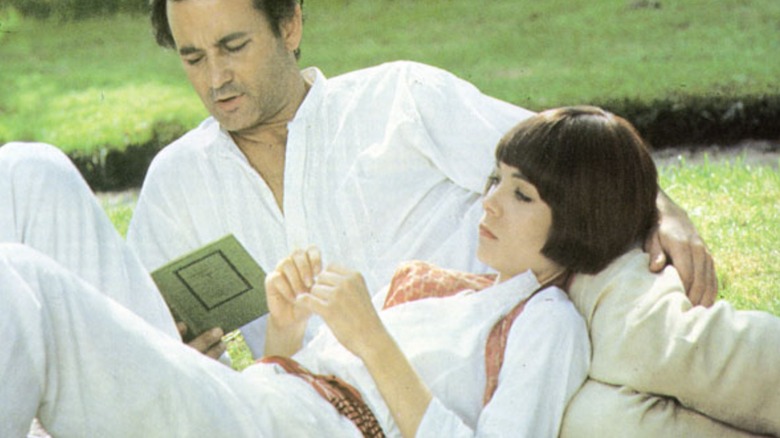 Columbia Pictures
Murray and director John Bynum co-wrote the screenplay for "The Razor's Edge," a war drama based on the 1944 W. Somerset Maugham novel of the same name. Although Murray wanted to move on from comedy, he agreed to appear in "Ghostbusters" to get a production deal for "The Razor's Edge." At the time Murray's leap from comedy to drama appeared to be too much for audiences, and the film was not well received. The New York Times offered a biting critique of Murray's foray into drama, calling the film "slow, overlong, and ridiculously overproduced" and described Murray as "noticeably out of sync with everyone around him."
Murray would eventually shed the funny guy act, but it would take a while. Movies with more of a dramatic bent such as "Groundhog Day" and "Rushmore" would begin to show Murray's range as an actor. His later attempts at drama would be much more successful. Murray earned his only Oscar nomination (for Best Actor) in 2003's "Lost in Translation" where he plays an aging actor facing a mid-life crisis. Murray plays a cantankerous war veteran who mentors a young neighbor in the 2014 film "St. Vincent." Film critic Roger Ebert would praise Murrary for the performance, writing, "Murray and Lieberher have a natural, unforced rapport that's harder to pull off and rarer in films like this than people think."
One is left to wonder how many other classic comedies Murray turned down during the period of his career where he wanted to avoid being typecast as a one-trick comedy pony in Hollywood. If it weren't for the need to get his own drama produced, we might not have seen Murray as the indelible Peter Venkman in "Ghostbusters." We at least can at least thank "The Razor's Edge" for that.