Get Your Own Dragon Egg (Kinda) At San Diego Comic-Con's House Of The Dragon Experience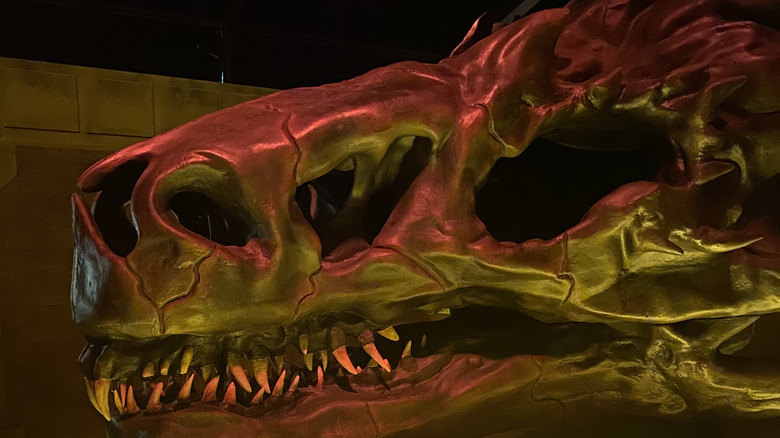 Vanessa Armstrong
"The House of the Dragon," the spin-off that takes place 200 years before the events in "Game of Thrones," has its own off-site activation at San Diego Comic-Con that delivers on the "Dragon" part of the show's title.
The latest trailer does feature a couple dragon shots while it outlines the fundamental conflict of the series: the fact that King Viserys Targaryen (Paddy Constantine) wants his daughter Rhaenyra (Emma D'Arcy) to follow him on the Iron Throne rather than his brother Daemon (Matt Smith).
The show's Comic-Con experience, however, is all dragons, all the time. Read on for details of what the activation entails, where you can find it, and what you'll walk out of the experience with.
Get bonded with a dragon!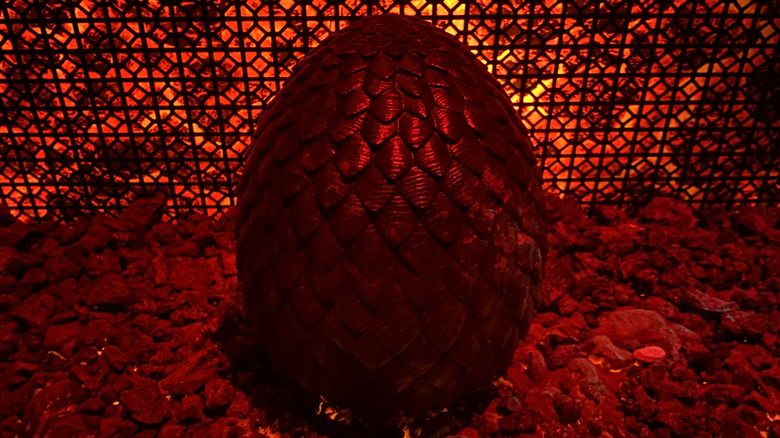 Vanessa Armstrong
The off-site, whose full title is "House of the Dragon: The Dragon's Den," allows 12 folks at a time to take part in the ceremonial dragon hatching experience. What's involved in a ceremonial dragon hatching experience, you ask? Your in-character guide (who is complemented with several in-character vendors and members of the King's Guard outside the castle gates) leads you through the process, which includes you selecting your own dragon egg to hold and adore, paying homage to a true-to-show 17-foot dragon skull, and then walking down a dark corridor where you can hear (and kinda see) a full-grown dragon hanging out.
The experience ends with you in the Throne Room, where you can get your photo taken in a true-to-show-sized Iron Throne, which is 13 feet in length. You'll leave the throne room with a "House of the Dragon" pin a link to your Iron Throne photo. And while you sadly can't take your precious dragon egg with you (you leave it to marinate in a crevice full of smoke before you head to the Throne Room), you can activate the augmented reality app, "House of the Dragon: DracARYs," which will let you "raise" your wee dragon at home. If you can't make the activation but still want your own lil' dragon, don't worry — the app becomes available to all on July 25.
"The House of the Dragon: The Dragon's Den" is on the MLK JR Promenade, 326 W Harbor Dr, San Diego (right next to the Hilton Gaslamp).
Here are the experience's hours during Comic-Con:
Thursday, July 21: 10:00 a.m.-6 p.m.
Friday, July 22: 10 a.m.-6 p.m.
Saturday, July 23: 10:00 a.m.-6 p.m.
Sunday, July 24: 11:00 a.m.-4:00 p.m.
"The House of the Dragon" premieres on HBO and HBO Max on August 21, 2022.