House Of The Dragon Will Use Multiple Time Jumps To 'Tell This Story Correctly'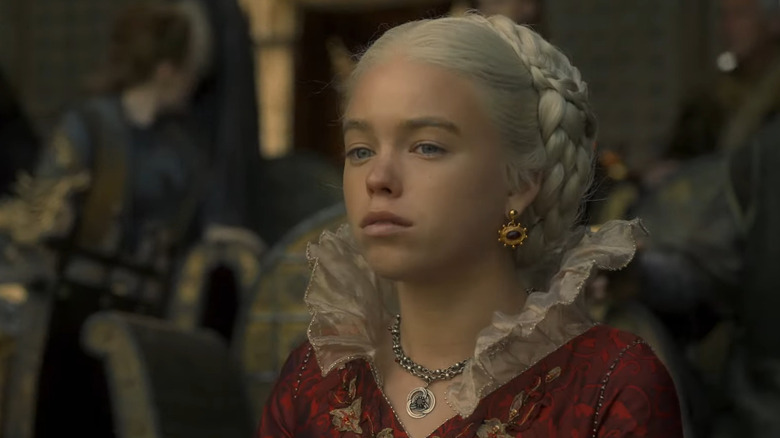 HBO
"Game of Thrones" was a juggernaut of a television series, despite its divisive final season. There is no denying the impact it had on the entertainment world, with several other shows trying to replicate its epic storytelling. It would be an easy thing to take the same approach to its prequel, "House of the Dragon." However, the new show, which just released a new trailer ahead of its panel at San Diego Comic-Con, will have a big structural difference that puts it more in line with another series about crowned heads you might recognize. 
Ryan Condal, who is co-showrunner of the prequel alongside Miguel Sapochnik, spoke to THR about how time will work in "House of the Dragon," which is set hundreds of years before "Game of Thrones." 
The new series is, once again, the story of who will sit on the Iron Throne, but this time around, the spiky seat is held by the Targaryens from the start. We'll meet Princess Rhaenyra Targaryen (Emma D'Arcy) and Lady Alicent Hightower (Olivia Cooke), best friends who are being split apart by ambition and the struggle for succession, but we won't meet them in their final forms. When we are first introduced to the women, it will be as teenagers, where they'll be played by Milly Alcock and Emily Carey, respectively. Halfway through the season, we'll be jumping ahead 10 years, and D'Arcy and Cooke will take over.
That won't be the only time jump in the series, which will reportedly concentrate on fewer characters than its predecessor. There will be additional skips through time, and THR compares the show's structure to Netflix's "The Crown."
Battle for the Iron Throne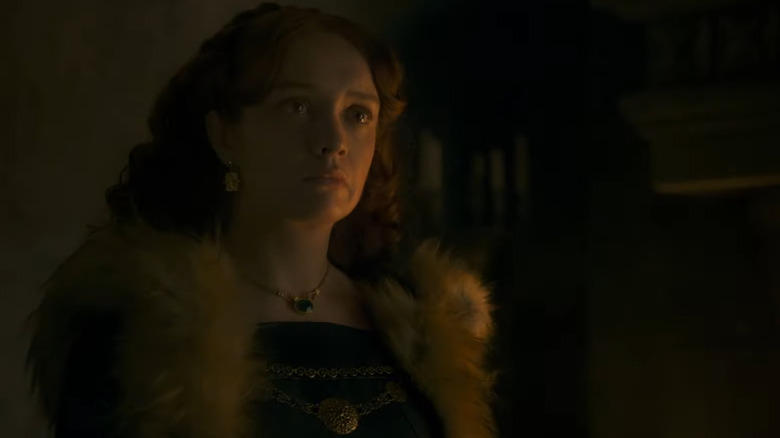 HBO
"This is how you tell this story correctly," Condal said to THR. "We're telling a story of a generational war. We set everything up so by the time that first sword stroke falls, you understand all the players."
Unlike "The Crown" though, not every character will be recast as time passes. The leading men — Matt Smith (who starred in the first two seasons of "The Crown"), who plays Daemon Targaryen, and Paddy Considine, who plays King Viserys Targaryen, are older than the other characters, so they won't be replaced. 
HBO and HBO Max content chief Casey Bloys also spoke about recasting Rhaenyra and Alicent, saying:
"It made me nervous because it's hard enough to cast any role, but if you're casting two characters of different ages, you have to be right four times. Now that I've seen the result, I feel really good about it."
The THR story explains that these time jumps are going to make the plot "more of a slow burn" than the initial series, but in my humble opinion, that's not a bad thing. Even as a book reader who knew what was coming for a while, "Game of Thrones" still moved too fast. It will be nice to watch a show that doesn't require me to get out a notebook or consult a wiki to keep things straight.
I can't be the only one relieved that we're going to get a less confusing story with only four leads, even if two of them are played by different actors in different parts of the season. Here's hoping that scaled-back approach will result in the type of drama we loved from "Game of Thrones" in the first place.
"House of the Dragon" will premiere on HBO Max on August 21, 2022.