Prey: Release Date, Cast, And More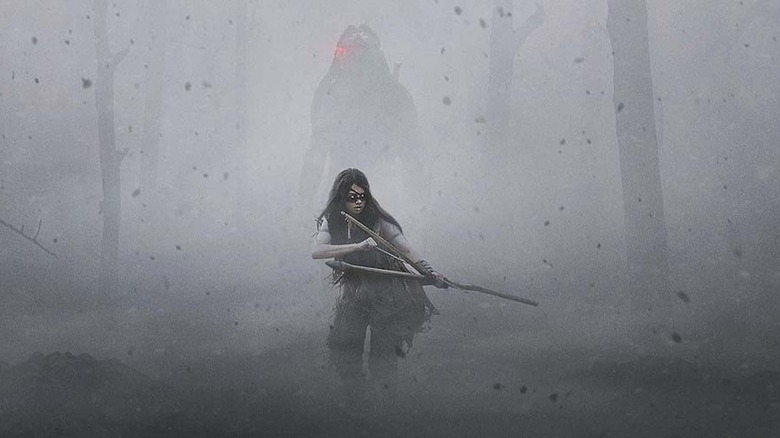 20th Century Studios
(Welcome to ...And More, our no-frills, zero B.S. guide to when and where you can watch upcoming movies and shows, and everything else you could possibly stand to know.)
After "The Predator" debuted in 2018, it seemed like we were in line to enter a new era of the spine-ripping, skull-collecting aliens under the guidance of "Kiss Kiss, Bang Bang" and "Iron Man 3" filmmaker Shane Black. But after that film didn't land with fans or critics, it seemed like those plans grew stagnant for the iconic movie monster.
However, director Dan Trachtenberg ("10 Cloverfield Lane") has stepped up with a completely new take on the property that precedes the events of the original 1987 action sci-fi classic. Titled "Prey," the prequel is set to debut later this summer.
As audiences anxiously await the highly anticipated release, we're here with everything you need to know about "Prey."
Prey release date and where you can watch it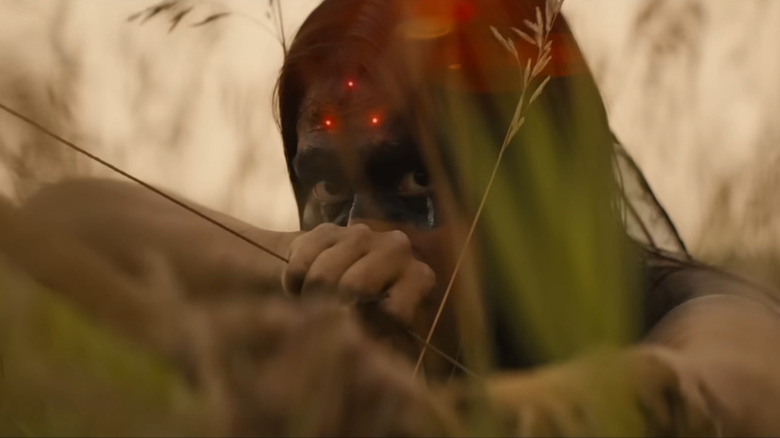 20th Century Studios
"Prey" makes history by becoming the first film ever to be made available in the Comanche language upon release. The film was shot in both English and Comanche, but a dub of the film was made completely in Comanche with the original cast members. This dub will be made available as well when the film premieres on Hulu.
And finally, the movie has been rated R by the MPAA "for strong bloody violence." Unfortunately, it will not receive a theatrical release. Instead, "Prey" will premiere on August 5, 2022, on Hulu in the U.S., Star+ in Latin America, and Disney+ internationally.
The cast of Prey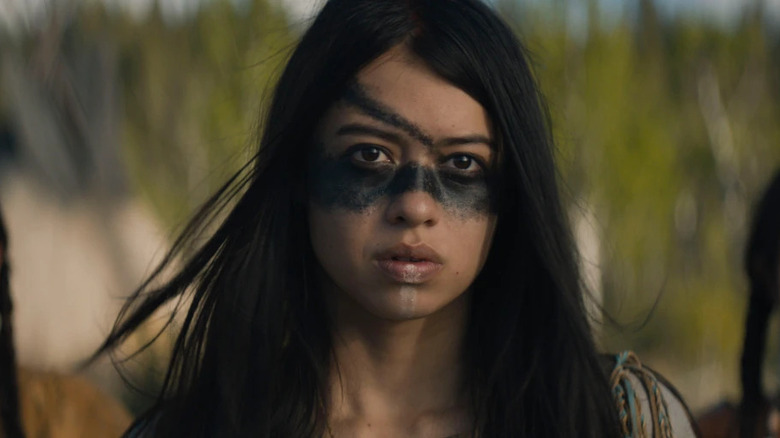 20th Century Studios
"Prey" touts a cast "a cast comprised almost entirely of Native and First Nation's talent," including Amber Midthunder of "The Ice Road," "Roswell, New Mexico," and "Legion" as the main character Naru. She will be joined by Stormee Kipp ("Sooyii"), Michelle Thrush ("The Journey Home"), Julian Black Antelope ("Tribal"), Stefany Mathias ("Longmire"), relative newcomer Dakota Beavers, and Dane DiLiegro ("American Horror Stories") as the Predator.
Prey writer, director, and more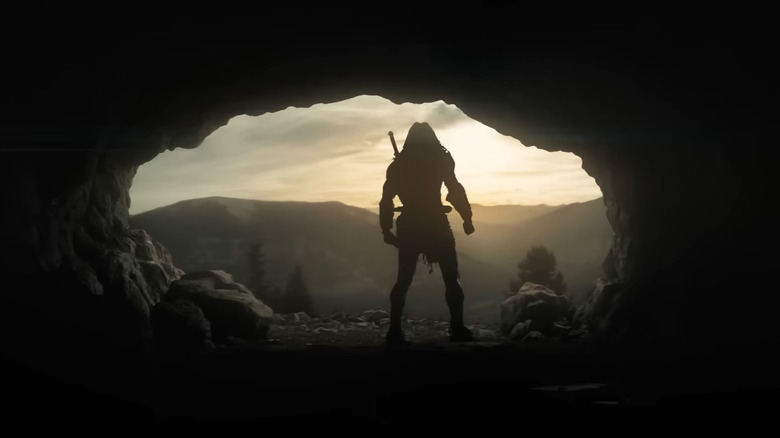 20th Century Studios
As noted, Dan Trachtenberg is directing "Prey." He's best known for his feature directorial debut with "10 Cloverfield Lane," but he's also worked on episodes of "Black Mirror," "The Boys," and "The Lost Symbol."
Trachtenberg is working off of a script by Patrick Aison based on characters by Jim and John Thomas, who penned the first two films in the franchise. Previously, Aison has worked as a writer and producer on "Wayward Pines," "Kingdom," and "Tom Clancy's Jack Ryan."
"Prey" is produced by long-time franchise producers John Davis, Marty P. Ewing, and John Fox. Additionally, Jhane Myers, an acclaimed filmmaker, Sundance Fellow, and a member of the Comanche nation, rounds out the producing team. With her attention to detail and passion for honoring the legacies of Indigenous communities, she aided the team in accurately portraying the Comanche people and ensuring authenticity when it comes to representing Indigenous people onscreen.
Prey trailer and synopsis
Taking place long before a vicious Predator ever faced off against Arnold Schwarzenegger, Danny Glover, Adrien Brody, or a Xenomorph, Trachtenberg's "Prey" is set to introduce the heroes of America's Great Plains from 300 years ago as they come face to face with a formidable and technologically advanced warrior from a far away world. The film focuses on a young Comanche woman named Naru as she does what she can to protect her people from the imposing intergalactic threat.
Producer John Davis previously said that this prequel will focus on "the ingenuity of a human being who won't give up, who's able to observe and interpret, basically being able to beat a stronger, more powerful, well-armed force." Here's the official synopsis for "Prey":
Set in the Comanche Nation 300 years ago, "Prey" is the story of a young woman, Naru, a fierce and highly skilled warrior. She has been raised in the shadow of some of the most legendary hunters who roam the Great Plains, so when danger threatens her camp, she sets out to protect her people. The prey she stalks, and ultimately confronts, turns out to be a highly evolved alien predator with a technically advanced arsenal, resulting in a vicious and terrifying showdown between the two adversaries.