The Brothers Sun: Everything We Know So Far About The Michelle Yeoh-Led Gangster Drama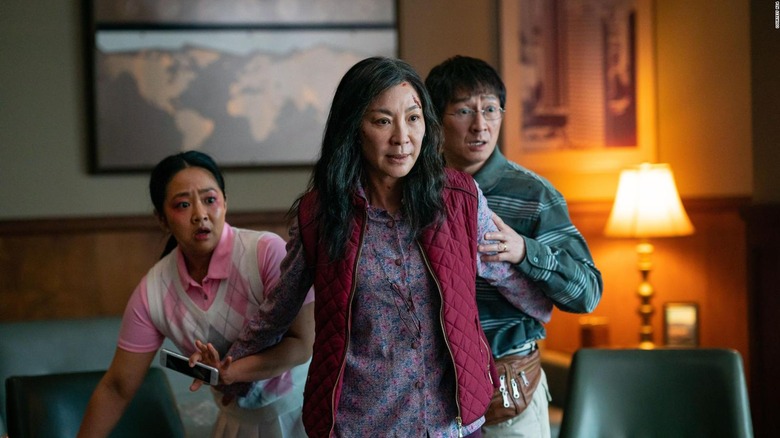 A24
Just when you think you're out, Netflix pulls you back in with another huge series that makes you renew your subscription (even if you curse their name at the same time). This time they're injecting some sweet cash action into "The Brothers Sun," a gangster drama with an all-Asian cast and writer's room that was ordered to series in January 2022.
While the show has already courted some big names, none are as exciting as Michelle Yeoh, who is hot off of the indie darling that is "Everything Everywhere All At Once" and is enjoying a glorious second wave of her career. So if any one of those fun facts is enough to draw you in, keep on scrolling, we've got all the info you need right here.
When and where to watch The Brothers Sun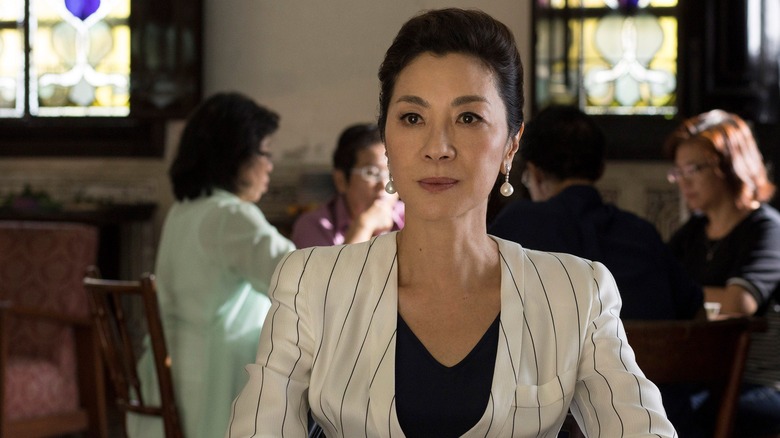 Warner Bros. Pictures
Unfortunately the news here is probably not soon! Considering the show is just now finalizing its main cast, it still has a ways to go before it pops onto your queue all bright eyed and bushy tailed. What we can confirm is that Netflix ordered an eight episode pickup, which is pretty average, but at least it means we won't be waiting for some 20 episode behemoth. As with all things, the show will be consumable when it's ready, and in the meantime, /Film will definitely be writing about it.
What we think The Brothers Sun will be about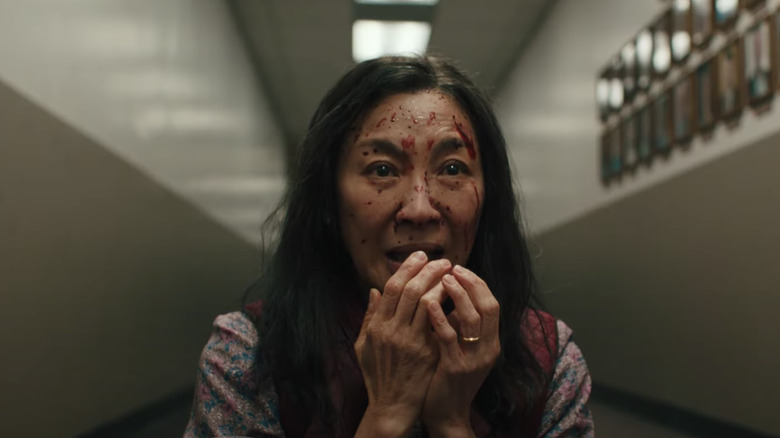 A24
Fortunately, we have a pretty good idea about what this international crime drama will be all about (besides crime). Co-created by Byron Wu and Brad Falchuk, "The Brothers Sun" follows gangster Charles Sun who is living the murder life in Taiwan, bringing in the murder bucks, and having a generally murder-y time. After his father is mysteriously (or maybe not mysteriously?) shot in L.A., Charles hops on over to the Golden State to stop his mother and younger brother from falling into harms way.
It sounds like a wild ride from top to bottom, but it'll be interesting to see if it leans more serious and brutal or light hearted and black comedy-esque. Either way, who doesn't love a gangster movie? 
What we know about The Brothers Sun cast and crew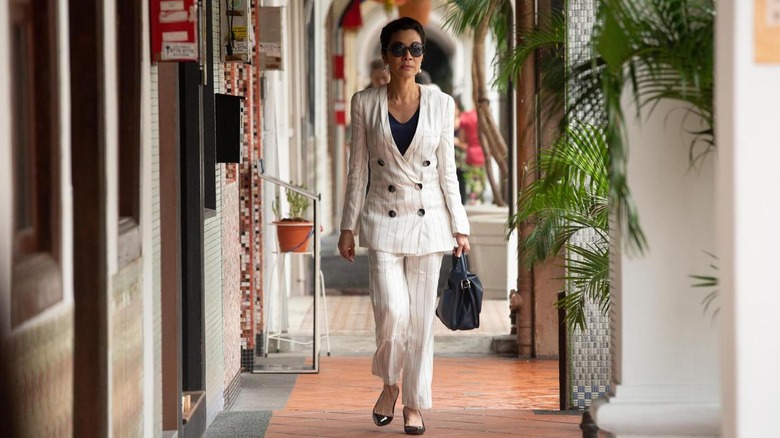 Warner Bros. Pictures
If we know anything about "The Brothers Sun," it's the cast list. Justin Chien ("Two Sides") plays the blood thirsty prodigal son Charles, Sam Song Li ("Better Call Saul") is the totally unaware younger brother Bruce, and Yeoh (the aforementioned "Everything Everywhere All at Once" and "Crazy Rich Asians") is the astute mother, who probably knows more than you think she does.
Beyond the main trio, there's Highdee Kuan ("You") who plays the DA, Joon Lee ("Neh") who plays a wannabe gangster, and a variety of reoccurring roles played by Alice Hewkin ("Emily in Paris," "The Crown"), Jon Xue Zhang ("Eternals," "The Gentlemen"), Jenny Yang ("Busy Tonight with Busy Philipps"), Madison Hu ("Bizaardvark"), and Rodney To ("Parks & Recreation," "Barry").
It's a fun cast list and it'll only get more fun when we can finally watch it all.