The Crown Season 5 - Everything We Know So Far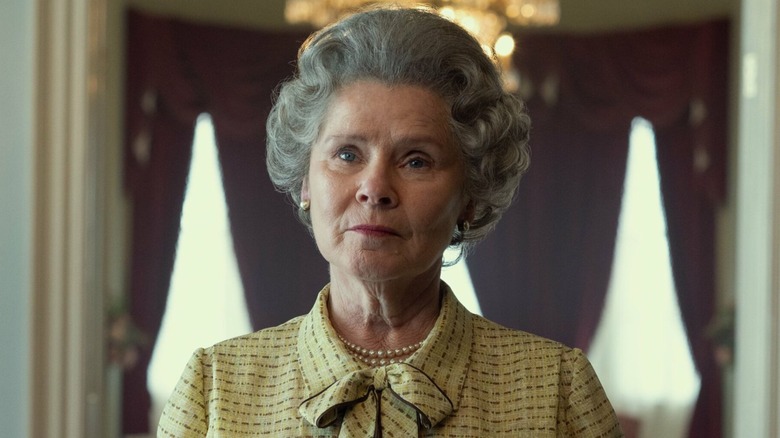 Netflix
(Welcome to ...And More, our no-frills, zero B.S. guide to when and where you can watch upcoming movies and shows, and everything else you could possibly stand to know.)
Buckingham Palace awaits — a new season of "The Crown" is on the way. 
Netflix's prestige drama about British royalty is apparently approaching its end, with series creator Peter Morgan envisioning a grand total of 6 seasons, stopping before the series catches up with the present. If that's truly the case, then we only have two more seasons of glaring at our screens while those Royals continue their rampage of nonstop awfulness. And yet ... how is it so entertaining? If you're anticipating the upcoming season as much as I am, then keep reading! Here's all you need to know about season 5 of "The Crown."

The Crown Season 5 Release Date and Where To Watch It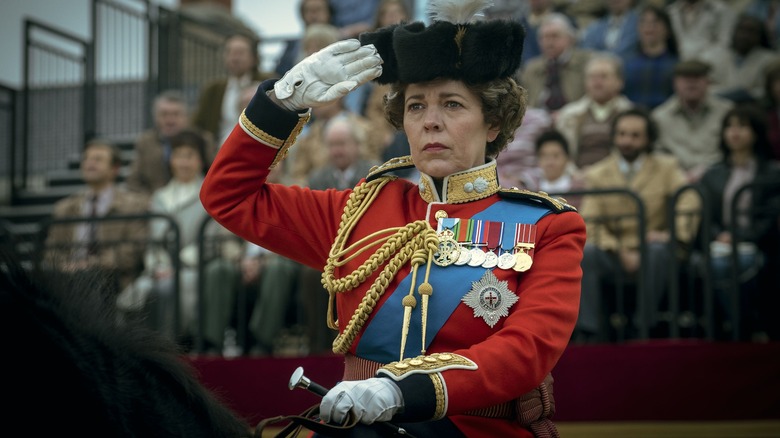 Netflix
The fifth season of "The Crown" doesn't have an official premiere date, but is expected to arrive in November 2022. The series is already in production, as the internet is well aware thanks to a few first looks at the new series cast members.
What is The Crown Season 5 About?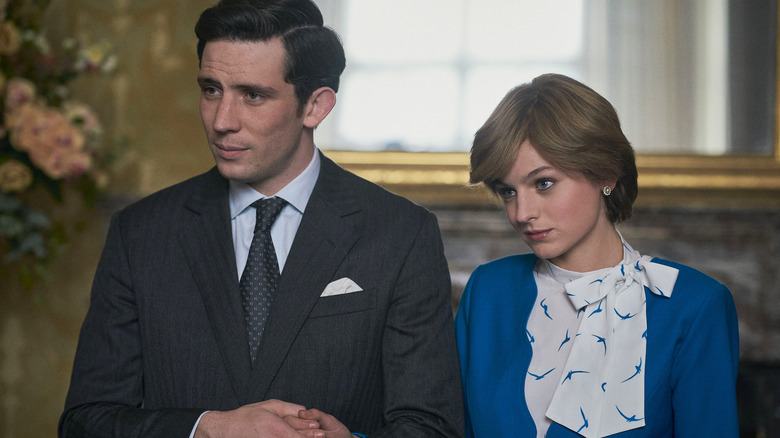 Netflix
If you're not familiar with this, the prestigiest of prestige dramas, "The Crown" is a fictional retelling of the life and reign of Queen Elizabeth II. Each season covers about a decade of her life, beginning back in 1947 with her wedding until (presumably) the early 21st century. The fifth season is expected to focus on the early-mid 1990s.
The 1990s was a tumultuous time for the royal family ... but then again, when isn't? This particular period of time saw them plagued by scandals, including three sets of divorces between Prince Charles and Diana, Prince Andrew and Sarah Ferguson, and Princess Anne and Mark Phillips. Given the Diana-Charles relationship was such a core part of the previous season of the show and remains an exceedingly impactful part of the Royal Family's legacy, we can expect to see plenty more of the couple as their marriage approaches its end. This includes the fallout of Charles' obsession and eventual affair with Camilla Parker-Bowles.
The Crown Season 5 Cast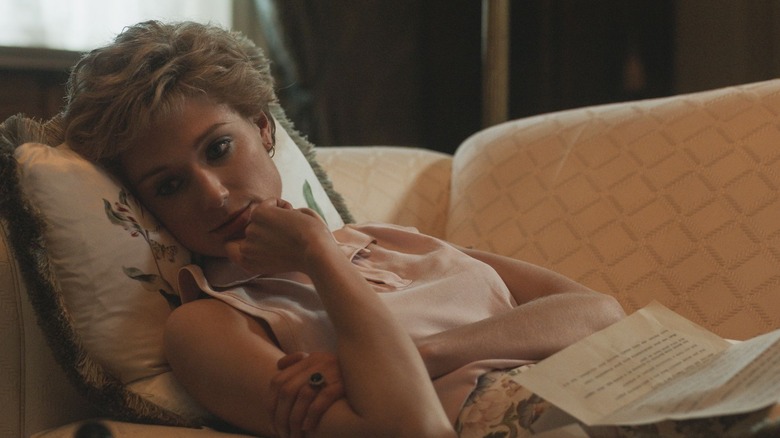 Netflix
Every two seasons, "The Crown" forces us to bid a bittersweet farewell to the show's main cast, as they're aged up and thus, replaced. Season 4 marked the end of the Olivia Coleman and co. era, meaning a new guard arrives for season 5. 
Imelda Staunton takes over as The Queen, joined by Jonathan Pryce as her husband, Prince Phillip. Lesley Manville steps in as the bitter and boozy Princess Margaret, Dominic West will be her nephew, Prince Charles, and Elizabeth Debecki his wife, Princess Diana. Also joining the cast is Johnny Lee Miller as Prime Minister John Major; Florida Montgomery as his wife, Norma Major; Marcia Warren as Queen Elizabeth The Queen Mother; Olivia Williams as Camilla Parker Bowles; Claudia Harrison as Princess Anne; James Murray as Prince Andrew; Emma Laird Craig as Sarah, Duchess of York; Sam Woolf as Prince Edward; and Andrew Havill as Robert Fellowes, the Queen's private secretary.
The Crown Season 5 Director, Writers, and More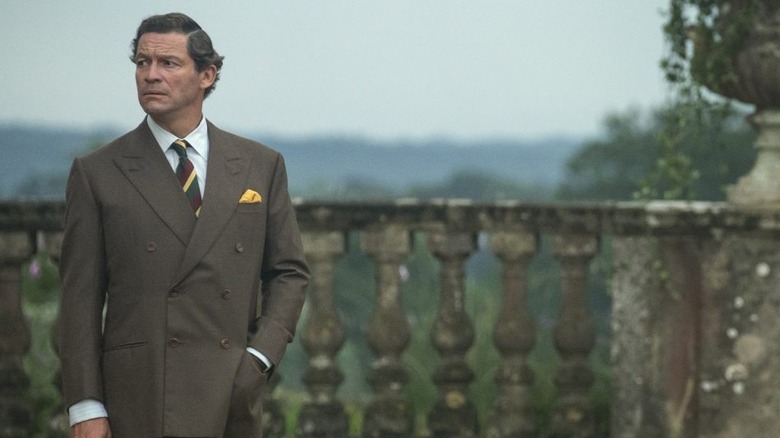 Netflix
"The Crown comes from series creator, Peter Morgan, who also serves as showrunner and executive producer, in addition to writing (or co-writing) every episode. Series directors Benjamin Caron and Jessica Hobbs are expected to direct particular episodes. Filming for the season began back in July 2021 and filming for the sixth and final season is expected to begin shooting in 2022.