Cillian Murphy Reveals What Drew Him To His Peaky Blinders Role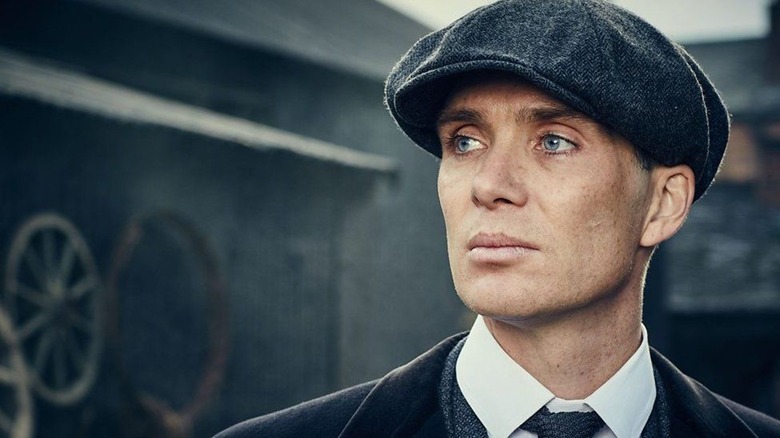 BBC
What would the Shelby saga be without Cillian Murphy heading up the clan as Tommy? "Peaky Blinders" began its run in 2013 and prepares to take its final bow with season 6, which just hit Netflix after first airing on BBC One. This may be the show's last season, but there is a film continuation in the works to wrap up the story.
Cillian Murphy has played the role of Tommy Shelby for close to a decade. Even more time has passed in the series, which began in the aftermath of World War I. Tommy has evolved quite a bit, moving from criminal gang leader to member of Parliament. In fact, "Peaky Blinders" is a very different series than it was when it began, continuing to surprise viewers with each passing season. What has been consistent, is the show's superior style (and soundtrack), as well as its desire to explore these complex, morally ambiguous characters. Throughout that process, the series has delivered a truly unique Birmingham-set gangster story.
Thanks to the pandemic, the wait between seasons 5 and 6 was a long one. Sadly, due to Helen McCrory's tragic passing, Shelby matriarch Aunt Polly will be notably absent, though her presence will certainly be felt. The actress was an integral part of "Peaky Blinders" and Murphy has stated that the most difficult aspect of filming the show's last season was not having her on the set.
"Peaky Blinders" has done an amazing job of making us all root for the Shelbys over the years, even when perhaps we shouldn't. Everyone is excellent in their respective roles, but it's impossible to imagine anyone else playing Tommy Shelby. Murphy has quite a varied resume as a performer, but what specifically drew the Irish actor to the part?
'Remember, I'm an actor'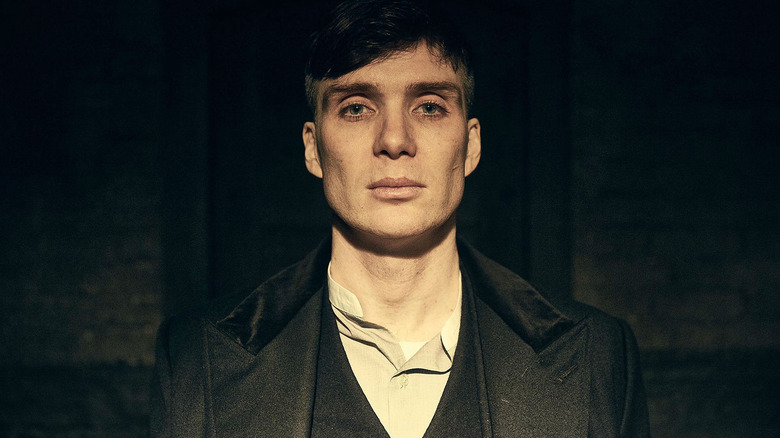 BBC
When speaking to Entertainment Weekly, the interviewer asked Murphy what he remembered about that first meeting with the show's creator, Steven Knight. Knight recalled Murphy had texted him after, saying, "Remember, I'm an actor." Murphy responded:
"That text may be apocryphal, but I'll take it because it's a cool story and I hope I did say that. There was slight hesitation because I'd never really played that physically imposing sort of hyper-masculine type character. In fact, I'd probably played the opposite up to that point. But I knew that it was such amazing material and I knew that it was a gift of a role and I just needed to convince them that I could do it and I could work to become that physically imposing character. It's just a good story, but there is a kernel of truth in there as well. But that's the thing about acting, you shouldn't be limited. In this business it can be slightly reductive if you do one thing well once, the industry wants you to do that again and again and again. And it can be slightly myopic that way, but I've always tried to do the unexpected or play roles that are challenging so that you never get trapped in a career."
Murphy has indeed challenged himself throughout his career, working with directors as a varied as Neil Jordan, Christopher Nolan, and Danny Boyle. That said, Thomas Shelby was definitely a different kind of role for him. The physical demands of the part alone are quite difficult, and Murphy had to work hard to create Tommy's imposing figure. Yet, there's something undeniably exciting about pushing your limits. No one wants to be pigeonholed or stagnate. Plus, it's obvious Murphy connected with the material from the beginning.
Growing with your character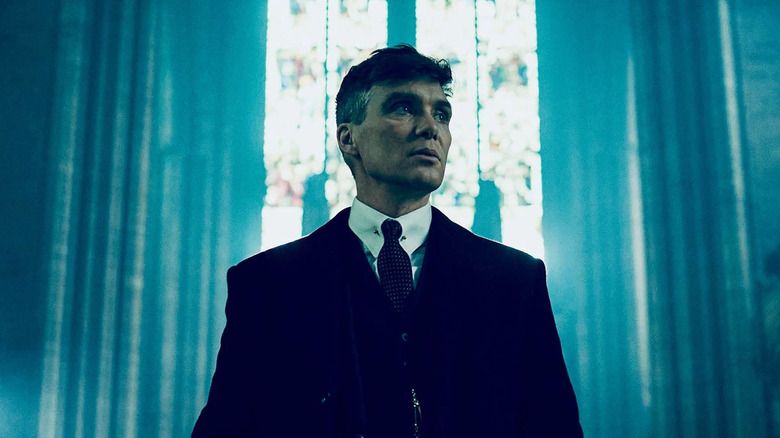 BBC
Murphy also described to EW what it's like to portray a character for so long. He said:
"It's fascinating. We started shooting this in 2012 so when it comes out, that will be a decade, so it's a big chapter of my life, a big chunk of my life. In between I did lots of other things but I've never had that experience of growing older with a character or being able to inhabit it to a point where the character starts thinking for you in the performance. That happens toward, certainly series 4, 5, and 6, it was definitely the character was in control of the vehicle, if you know what I mean. That's amazing, I've never had that experience before."
The actor has no doubt changed a lot himself since he was initially cast in the role and what an incredible experience to feel as though you're actually developing alongside the character you're playing. There's no denying that Murphy truly inhabits the role of Tommy, conveying so much emotion with merely a look. Tommy is constantly at war with himself, and his better nature doesn't always win out. Murphy's performance has always grounded the character, making him feel fully formed. Sure, a lot of that complexity is in the script, but Murphy brings it to a whole other level.
Aside from wrapping up "Peaky Blinders," Murphy has reteamed with Christopher Nolan for the upcoming "Oppenheimer," in which he will play the titular scientist. The film is set for release next year. No word yet on when the "Peaky Blinders" movie will release, but I'd bet on it being an epic conclusion!