Peaky Blinders Season 6 Will Be A 'Dry Run' For The Upcoming Movie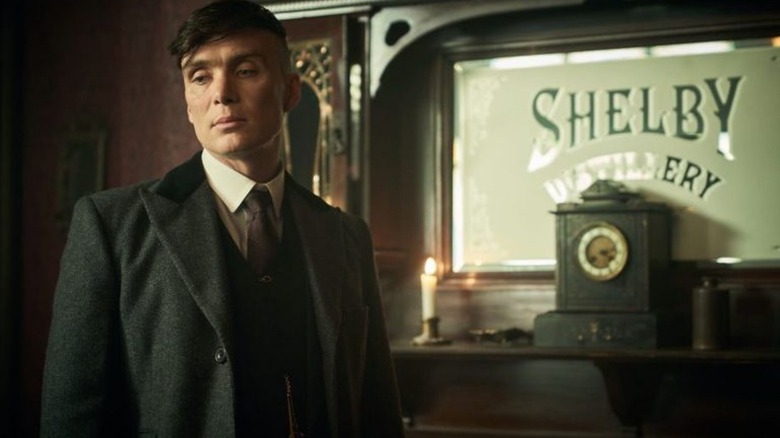 Netflix
We might be peaking, but "Peaky Blinders" still has a few tricks up its TV sleeves (yes, that was a joke about drugs, you nailed it). In the eternal style of #SixSeasonsAndAMovie, your favorite old time-y English TV show isn't content to let season 6, which hits Netflix on June 10, 2022, be the final word on the Peaky gang. Instead, the last season is serving as the appetizer for something even bigger: an entire "Peaky Blinders" movie. So polish your pocket watch, pick up smoking, and throw on one of those flat caps that literally everyone in the show is always wearing, we're going back to Birmingham.
In an interview with Radio Times, "Peaky Blinders" creator Steven Knight spoke candidly about the sixth season, especially the final episode, which he described as a precursor to the eventual film:
"It's such a 'Peaky' thing to do for the last hurrah. It's the 10:22 news for one night only ... It feels very, very different to the rest of the season. It feels very, very different to anything we've done before. It's very epic in scope. It feels like a film — it's a kind of dry run for the feature film."
The final Peak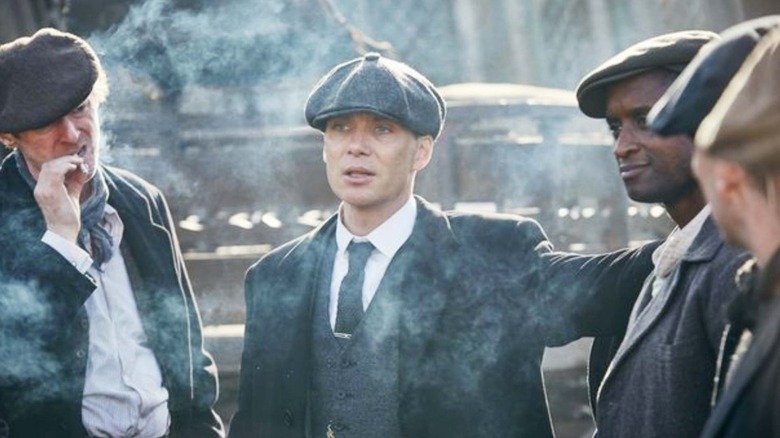 Netflix
For the fans who might be concerned about the integrity of the final season, considering the big shiny film baby on the horizon, Knight's words should sooth your fears. Based on his description of the last season, it looks like things are definitely changing. The final season of "Peaky Blinders" isn't a bridge between the TV show and the movie; it is its very own dark chapter in the Shelby family history:
"Season 6 is a character piece about the darkness of Tommy Shelby's soul and it's how far down is he going to have to go before he can get out ... And will there be any left of him? That's what it is for me. And audiences who love the character will go with it because they're on a journey with this guy, with Tommy Shelby."
Knight may be dropping hints about the tone of season 6, but he's been more tight-lipped about the content of the upcoming film, saying only that it will feature an "untold story that happened in the Second World War, which the Peakys are going to be involved in." That leaves a lot of possibilities open for the Peaky Blinders, but no matter what happens, we'll all be wearing those dumb flat hats alongside them.
"Peaky Blinders" season 6 releases June 10, 2022, on Netflix.