Peaky Blinders Season 6: Everything We Know So Far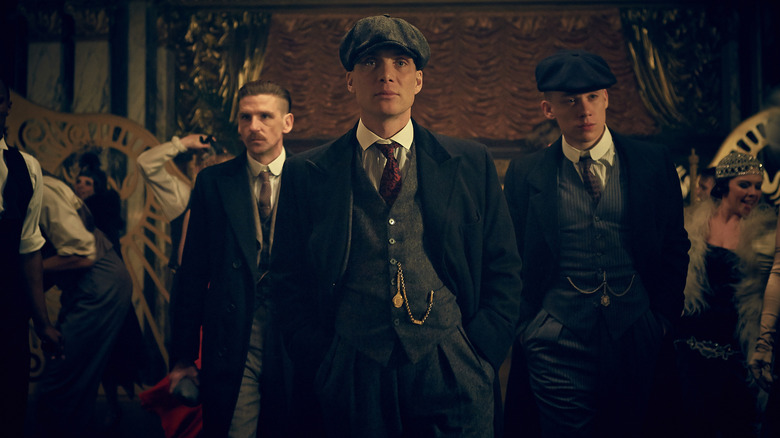 Caryn Mandabach Productions
Make yourself at home and take off your muddy boots, pour yourself some whisky (Irish, of course), and pop in Nick Cave and the Bad Seeds' "Red Right Hand" on the record player to help set the mood. BBC's crime drama series "Peaky Blinders" wrapped up its fifth season in September of 2019 with a pretty sizeable cliffhanger, leaving fans somewhat hanging in the wind as to the future of the series. The added complication of the pandemic ended up altering the original plans of a season 7 that would've wrapped up the small screen adventures of Tommy Shelby and his ambitious family of gangsters, but the Shelbys have always been adept at rolling with the punches as they come in. With the news that "Peaky Blinders" will air one final season before concluding on the big screen with a feature film, we're looking ahead to the next season and gathering together everything we know about season 6 of "Peaky Blinders."
So, When Can You Watch It?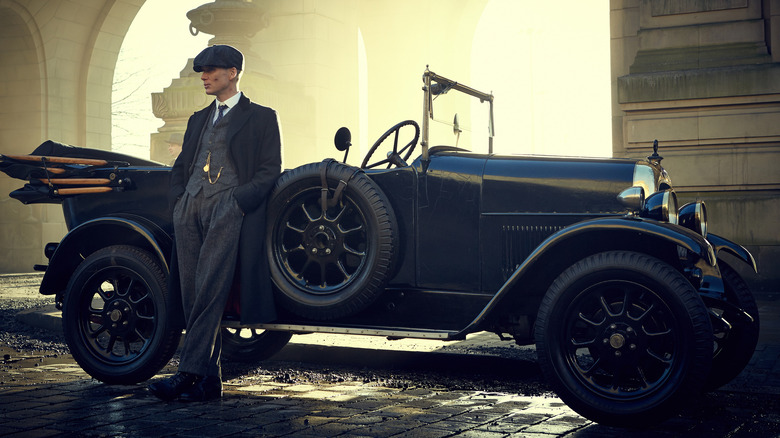 Caryn Mandabach Productions
By order of the Peaky Blinders, the exact premiere date for season 6 of the hit series is still being kept under wraps, but the recent trailer teased a 2022 release. Of course, Tommy Shelby and his brother Arthur never let a silly thing like that keep them from getting the information they want. We're not going take the same (usually violent) approach they have in the past, but we can at least narrow down the timeframe with some informed conjecture. New cast member Conrad Khan has indicated that early plans pointed to February of 2022, though creator Steven Knight has previously stated with much more certainty that fans can expect the next season to debut on BBC in the Spring of 2022. Netflix has consistently aired each season after first premiering for UK audiences on BBC One, so North American viewers can probably expect a premiere date sometime between March and June of 2022.
What Is Peaky Blinders?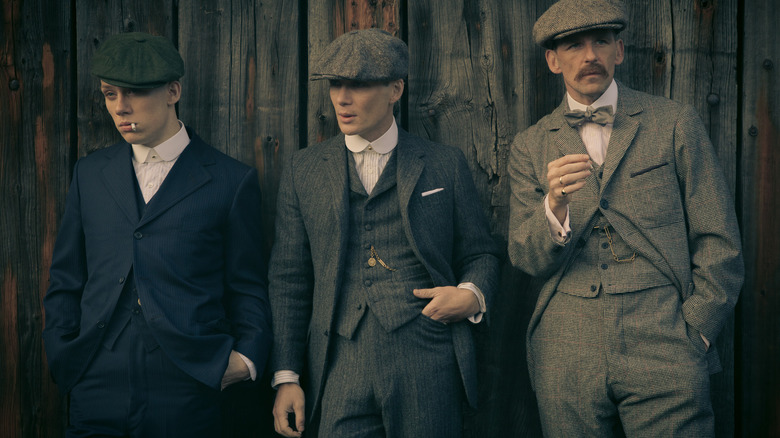 Caryn Mandabach Productions
Aside from serving as a PSA about how bad smoking is for your health (as gorgeous as it may look with the lighting on the show), "Peaky Blinders" charts the steady rise and occasional fall of the Shelby family of Birmingham in the early 1900s. Starting off as humble racetrack gamblers/fixers, the family of hard-edged Irish immigrants have spent several seasons rising through the ranks to become one of the most feared and powerful gangs in all the UK.
With Tommy guiding the family business throughout its bloody course and ascending all the way to the level of a Member of Parliament in recent seasons, season 5 truly put the family through the wringer. Beloved members of the family were killed off, Tommy further compromised his own values in his never-ending crusade for power, and the Shelbys may have finally met their match in terms of a seemingly unbeatable villain. Season 5 ended with Tommy's failed assassination attempt of Sam Claflin's Oswald Mosely, a fascist politician described as the "devil" and who is being positioned as a multi-season big bad on the series.
Peaky Blinders Season 6 Showrunner, Writer, and More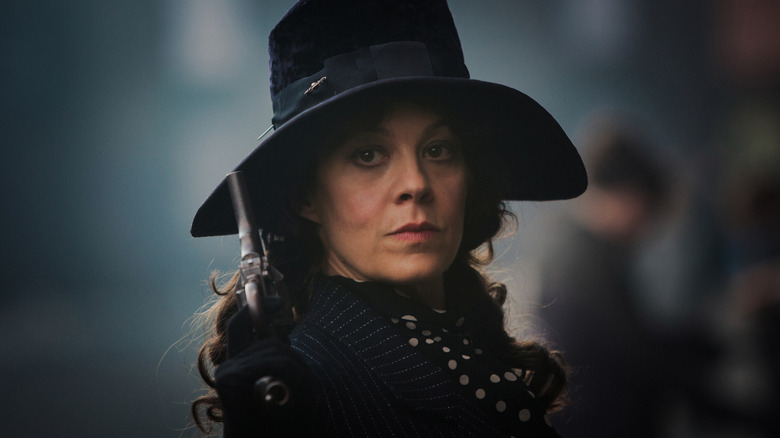 Caryn Mandabach Productions
"Peaky Blinders" was created by Steven Knight, known for writing and directing 2013's "Locke" and penning the scripts for "Allied," "See," and this year's awards darling "Spencer." Knight, of course, will be returning to guide "Peaky Blinders" in for a safe landing with Season 6 and the eventual movie. Previous directors on the series include Otto Bathurst, Tom Harper, Colm McCarthy, Tim Mielants, David Caffrey, and Anthony Byrne, while the writing room has previously consisted of Knight, Stephen Russell, and Toby Finlay, though Knight has been the sole credited writer ever since Season 2.
Peaky Blinders Season 6 Cast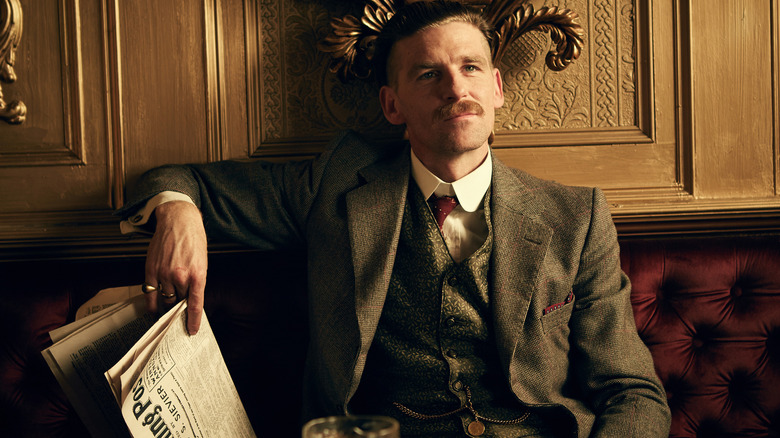 Caryn Mandabach Productions
"Peaky Blinders" is led by Cillian Murphy as Tommy Shelby, the second-youngest son in the family but the unquestioned leader of the Peaky Blinders nonetheless. Scarred irreparably from serving in World War I as a tunneler along with older brother Arthur (Paul Anderson), Tommy has experienced love and loss (currently a widower after the death of his wife Grace who continues to haunt him, played by Annabelle Wallis) while struggling to keep himself — let alone his family empire — together. The matriarch of the family is Aunt Polly, played by the late Helen McCrory, who tragically lost her life due to cancer earlier this year. It remains unclear whether she completed filming on the next season or what the plans are to account for the actor's irreplaceable loss, but it's likely that Knight will address this somehow within the show itself.
Rounding out the cast is Sophie Rundle as Tommy's sister Ada, Finn Cole as long-lost sibling but potential rival Michael Gray, Anya Taylor-Joy as Michael's wife Gina, Packy Lee as Tommy's confidant Johnny Dogs, Natasha O'Keeffe as Tommy's wife Lizzie, Harry Kirton as Tommy's youngest brother Finn, Jordan Bolger as Peaky Blinders muscle Isiah, Sam Claflin as the villainous Oswald Mosley, and more. New additions for the upcoming season include Conrad Khan, James Frecheville, and Amber Anderson.