Peaky Blinders Season 6 Has A Netflix Premiere Date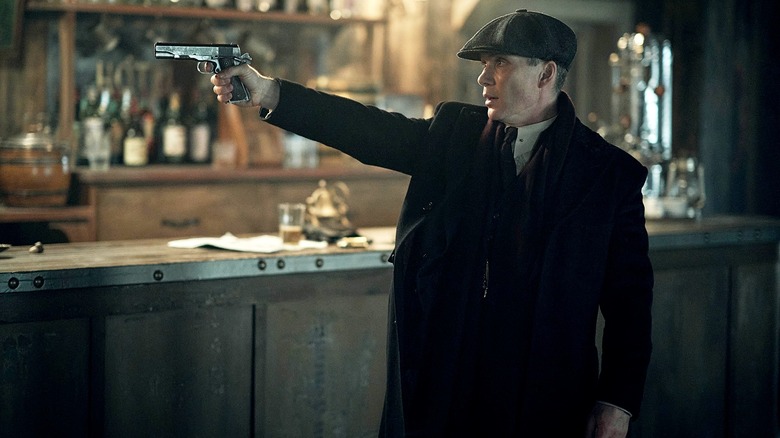 BBC
Over the last few years, "Peaky Blinders" has turned into a genuine phenomenon. Following the formidable Shelby crime family, based in Birmingham, England and set in between World War I and World War II, the series has inspired fiercely devoted fans across the globe who simply can't get enough of Tommy Shelby (Cillian Murphy), his brother Arthur (Paul Anderson), their sister Ada (Sophie Rundle), and the rest of the ensemble cast of characters scratching and clawing their way to the top of England's crime families. 
Unfortunately, if you're relying on Netflix to watch the sixth and final season of "Peaky Blinders," you'll have to be patient. Netflix has now confirmed that all six episodes of the final season of "Peaky Blinders" will begin streaming on June 10, 2022, a couple of months after the finale airs in the U.K.
There's one last deal to be done.

The sixth and final season of Peaky Blinders premieres June 10 pic.twitter.com/lDZJkCqiTk

— Netflix (@netflix) March 10, 2022
Our friends in the U.K. have already been enjoying the first few episodes of "Peaky Blinders" season 6 these past few weeks on BBC One, premiering on February 27 with the third episode set to air this Sunday. The rest of us have been stuck in a sort of limbo, twiddling our thumbs until the season airs in its entirety and clears the path for Netflix to make season 6 available to stream all at once. If you'll allow me to be slightly hyperbolic for a second — fully aware that there are much more serious things going on in the world right now — it's felt like torture.
Traditionally, the wait time has amounted to around a month's delay or so between a season first airing on the BBC and subsequently arriving on Netflix worldwide. This time, however, fans are going to be in for a bit of a longer wait. 
The final season of Peaky Blinders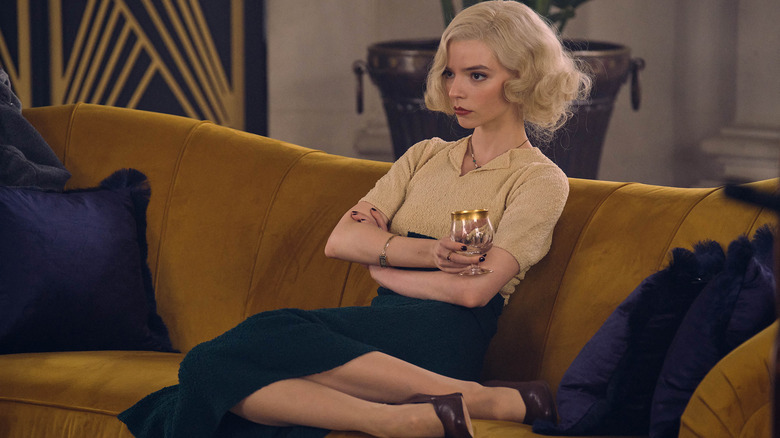 BBC
That will mark a little over two months after the series finale airs in the UK on April 3, 2022, which means two months of having to dodge spoilers and remain patient until the rest of the world can binge the final season to our heart's content. Based on how well the first few episodes have been performing in the UK, with Deadline reporting that the season 6 premiere tied the show's previous record of 3.8 million overnight viewers (set by the very last episode, the season 5 finale), the pent-up demand for this final batch of episodes should translate to plenty of high ratings for Netflix.
When last we saw our clever, politically ambitious, and incredibly violent gang of outlaws, Tommy's carefully-laid plans to dispatch the fascistic threat of Oswald Mosley (Sam Claflin) had gone horribly awry. Rather than assassinating the terrifying political leader during a rally for all to see, with Tommy standing right beside him and thus absolving him of any suspicion, the attack was thwarted and led to the death of Aberama Gold (Aidan Gillen) instead. The haunting final few images of the last season saw Tommy stumbling into a foggy field, gun to his head, and tormented by the specter of his late beloved wife, Grace (Annabelle Wallis).
The next season of "Peaky Blinders" will bring back the entire Shelby clan, save for family matriarch Aunt Polly after Helen McCrory's tragic death from cancer-related complications last year. Otherwise, the final six episodes will star Tom Hardy, Finn Cole, Anya Taylor-Joy, Natasha O'Keeffe, Stephen Graham, James Frecheville, and many more. And don't forget, the story is set to continue even after the final episode airs; plans involve a feature film and possibly even some spin-off shows, as well. Either way, the end of "Peaky Blinders" on the small screen won't necessarily be the end, which is certainly something to be grateful for. Now, our wait until the summer begins.
"Peaky Blinders" airs Sundays on BBC One and BBC iPlayer in the U.K. Season 6 will be released on Netflix in the U.S. and other worldwide markets on June 10, 2022.