Peaky Blinders Finale Film Will Shoot In 2023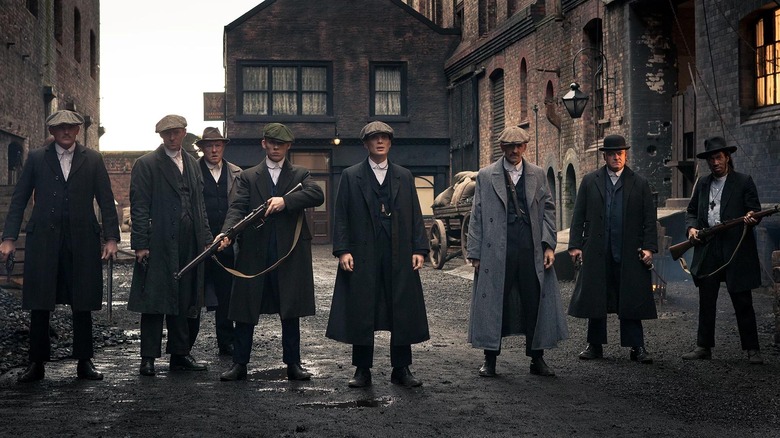 Caryn Mandabach Productions
By order of the Peaky Blinders! The popular series that follows the exploits of a small-town group of gangsters with sky-high ambitions in 1900s Birmingham hasn't quite finished telling its story just yet. The sixth and final season is scheduled to arrive on the small screen in Spring of 2022, but the future of the series afterwards had been left in some doubt. Rumors have abounded that a seventh season and/or possibly a feature film would eventually wrap up the story, but now creator Steven Knight has personally confirmed plans for the series to officially conclude with a film set to start filming in 18 months.
The news that "Peaky Blinders" will end on the big screen doesn't come as a complete surprise, as we previously reported on the assurances provided by series creator Steven Knight that "the story will continue in another form." Although it seems that the pandemic threw a wrench into potential plans for a seventh season, Knight went on to note that, "...I can say that my plan from the beginning was to end Peaky with a movie. That is what is going to happen."
Six Seasons and a Movie!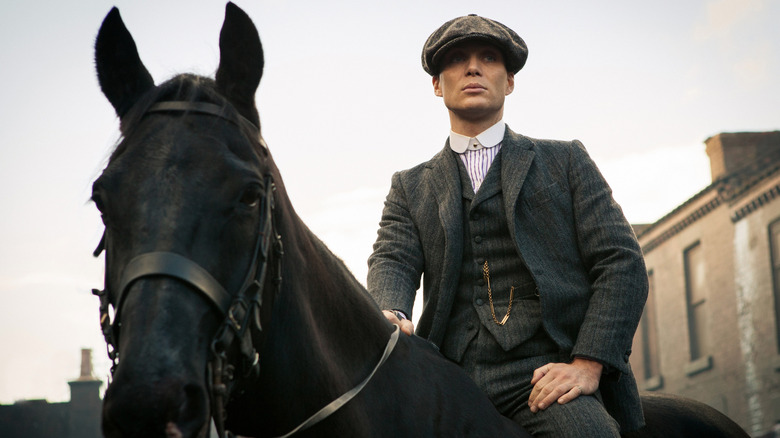 Caryn Mandabach Productions
In the latest update, according to Variety, those plans are now set in stone. After revealing that Season 6 has fully wrapped filming and is in the final stretch of editing, Knight stated:
"...I am going to write the feature which will be set in and shot in Birmingham. And that will probably be the sort of the end of the road for 'Peaky Blinders' as we know it."
Somewhat surprisingly, however, even that might not be entirely the last we see of "Peaky Blinders"-adjacent material. As it turns out, the phrase "as we know it" may prove to be key. Knight teased the possibility of spin-off shows (a term he apparently dislikes) while carefully describing it as "shows related" to "Peaky Blinders" that he wouldn't necessarily remain a part of. Just to spitball for a moment, these shows could hypothetically take the form of following other members of the Shelby family, one of their many uncertain allies, or even rival gangs. When the show included an Al Capone namedrop in a previous season, truly anything could be on the table from that point onward.
"Peaky Blinders" stars Cillian Murphy as Tommy Shelby, Paul Anderson as Arthur Shelby, Finn Cole as Michael Gray, and Sophie Rundle as Ada Thorne. Sadly, Helen McCrory passed away from cancer earlier this year, leading to some uncertainty over whether she had filmed any scenes as the family matriarch Polly Gray for Season 6.