Why Peaky Blinders Is Ending – Here's What We Know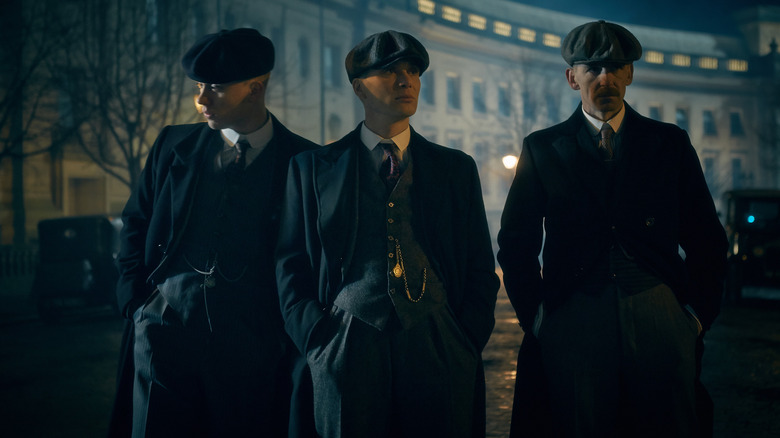 Caryn Mandabach Production
It was announced in January of 2021 that the currently in-development sixth season of "Peaky Blinders" (that'd be sixth series for our friends across the pond) would ultimately be the show's last. That would've seemed to bring an end to the small-screen scramble for power and influence that Thomas Shelby (Cillian Murphy) and his family-fronted gang of Peaky Blinders had first embarked upon with the first season back in September 2013. But while the tentative plans for a seventh season may have been disrupted by the pandemic, fans are now in for something even better — an entire "Peaky Blinders" movie that will serve as a grand farewell to the franchise. As creator Steven Knight said at the time, "While the TV series will be coming to an end, the story will continue in another form."
A Leap Between Mediums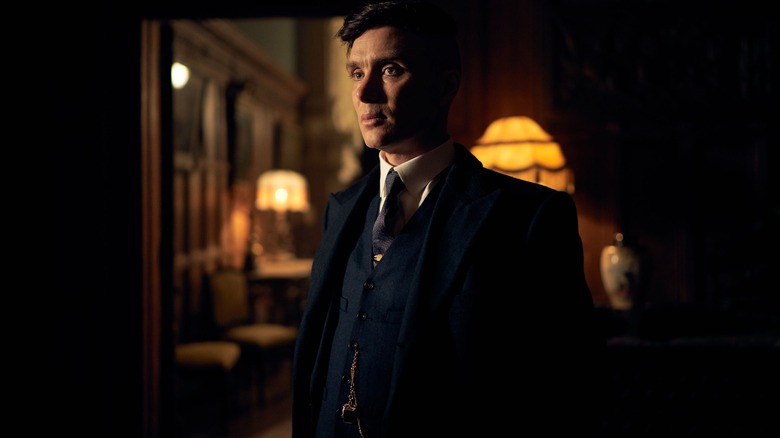 Caryn Mandabach Production
This news was confirmed earlier in October, with Knight declaring that "...I am going to write the feature which will be set in and shot in Birmingham. And that will probably be the sort of the end of the road for 'Peaky Blinders' as we know it." Having watched five seasons of Tommy attempting to lift his sprawling Shelby family out of the muck of early 1900s Birmingham into a powerful dynasty with political power, dealing with various enemies on top of his own PTSD from fighting in the Great War, it feels entirely fitting that the larger-than-life Shelby legacy would require a larger-than-life medium to properly conclude its story.
As touched upon earlier, the original plans seemed to indicate that a seventh season would be in the cards before wrapping everything up with a big screen outing. While teasing the exact endpoint he has in mind for the series, Steven Knight mentioned to the press back in 2018 that, "My ambition is to make it a story of a family between two wars, so always I've wanted to end it with the first air raid siren in Birmingham in 1939. It'll take three more [seasons]." At the time, this would've brought "Peaky Blinders" to seven total seasons. Knight has previously talked about his desire to end things with a film right from the beginning, although he admits that the pandemic threw a wrench into his grand plan of seven seasons:
"COVID changed our plans. But I can say that my plan from the beginning was to end Peaky with a movie. That is what is going to happen."
All Good Things...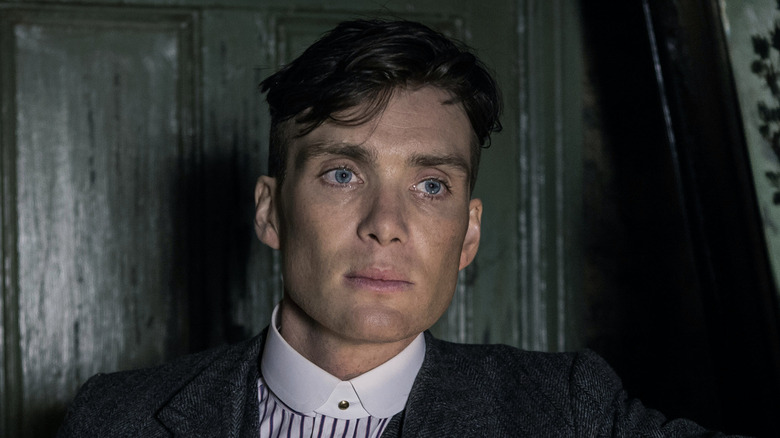 Caryn Mandabach Production
Unfortunately, it's unclear whether this means that the initial plan for Season 7 will instead become adapted for the film (which would leave a lot of story on the cutting room floor), or if the movie will cover new material altogether. Either way, it's understandable that Knight would want to end things sooner rather than later. The "Peaky Blinders" creator has also been busy writing the script for the Kristen Stewart-starring biopic "Spencer," working on the ongoing Apple TV+ series "See," and developing the limited series adaptation of "All the Light We Cannot See." And then there's the increasingly hectic schedule for the (surviving) members of the cast. Tragically, a shocking real-world complication was thrown at the creative team when Helen McCrory, who portrayed the family matriarch Polly Gray, passed away from cancer earlier this year.
All of these factors combined to weigh into the decision to end "Peaky Blinders" with one last season, premiering on a to-be-announced date in the first half of 2022, and a final film to follow that will begin filming in 2023. "Peaky Blinders" may be coming to an end, but fans at least have enough time to savor these last handful of episodes and gear up for what should be an epic big screen conclusion to the Shelby family's ambitious, unstoppable, and oftentimes ruthless quest for power.