Horizon Zero Dawn And Gran Turismo TV Shows In The Works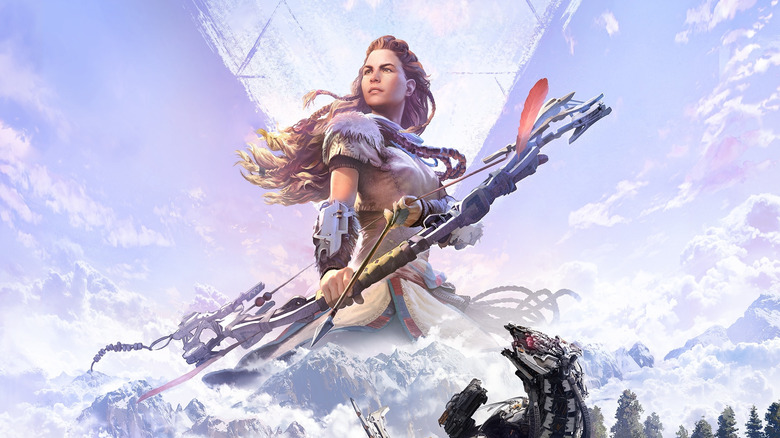 Sony Interactive Entertainment
Are video game adaptations The Next Big Thing in Hollywood? The jury's still out from a quality point of view, at least based on recent efforts, but studios definitely aren't going to let this potential moneymaking machine slip through their fingers without a fight!
That's the impression I'm getting from today's news that popular video game franchises "Horizon Zero Dawn" and "Gran Turismo" have become two of the latest properties to receive the green light for eventual television adaptations. That's according to Variety, who report that Netflix has entered development on an adaptation of the video game series featuring a post-apocalyptic world completely taken over by mechanized creatures — including dinosaurs, of course. The "Gran Turismo" racing sim series, meanwhile, has yet to be picked up by a distributor at this point.
This development came as part of an investor's meeting earlier today, with the new information on "Horizon" revealed personally by Sony president Jim Ryan. This meeting also confirmed prior reporting on a "Gods of War" series picked up by Prime Video. Combined with the updates on "Horizon Zero Dawn" and "Gran Turismo," it sure feels like a good time to be a video game fan right about now.
So what's next?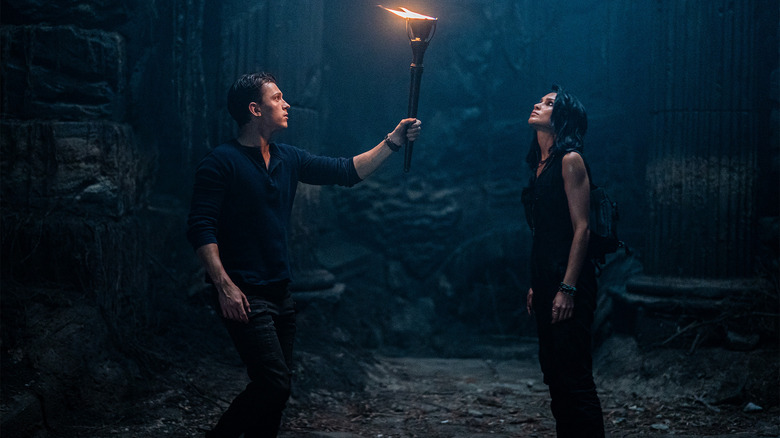 Sony Pictures
First things first: Netflix now needs to start searching for a capable actor to handle the lead role of Aloy, the exiled young hunter whom gamers play as in "Horizon Zero Dawn." Ashly Burch voiced the character in the video game and its sequel, "Horizon Forbidden West," along with Lance Reddick as Sylens and John Hopkins as Erend. There's no word on any of the actual talent involved for this planned series or for "Gran Turismo," for that matter — let alone how exactly they intend to turn the series of racing simulation games into a full-blown narrative. Not to pour any cold water on things or anything, but we do remember "Need for Speed," right? (Or maybe we don't, which still proves my point!)
However these projects ultimately take shape, "Horizon Zero Dawn" and "Gran Turismo" are only the latest video games to end up on various streaming services as series adaptations. Perhaps most excitingly, HBO is bringing "The Last of Us" to the small screen to air sometime in 2023, starring Pedro Pascal and Bella Ramsey as Joel and Ellie respectively. There's also the zany-sounding "Twisted Metal" series, which recently found its director in Kitao Sakurai and will premiere on Peacock. Netflix, of course, is also moving forward with their "Resident Evil" adaptation that will debut in just a few months.
On the big screen, Sony recently made their big move with the Tom Holland-starring "Uncharted," which could very well be due for an imminent sequel announcement. The foreseeable future is shaping up to be full of attempts to recreate the success of video games in live action. It remains to be seen if this will prove to be more than just a passing fad.