The Twisted Metal TV Series Has Found Its Director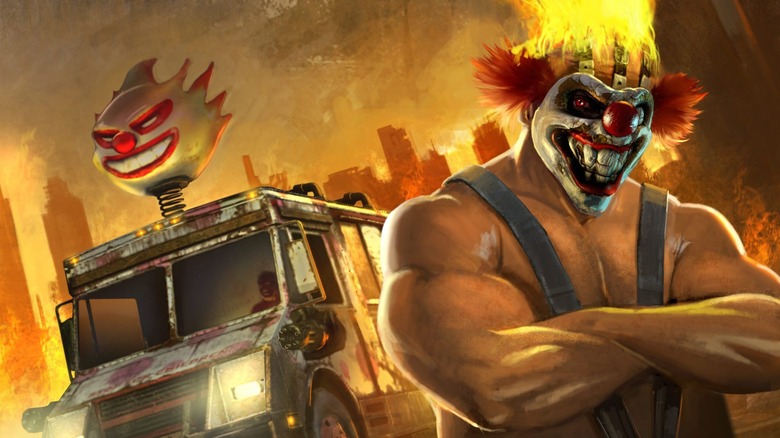 Sony Interactive Entertainment
The upcoming "Twisted Metal" TV series for Peacock has found a director, according to Deadline. Kitao Sakurai ("The Eric Andre Show") is set to direct and produce more than one episode of the series. "Twisted Metal" is based on the Sony Interactive Entertainment video game series of the same name, which features an annual demolition derby that only leaves one winner alive. I haven't played this game for two reasons: I get vertigo, and there is a clown in it. That said, the game has been around since 1995, so I'm certainly aware of it. I try to be aware of all things with clowns because I need to avoid them. They'll murder you, you know. 
The Peacock comedy series will be a half-hour long and live-action, which brings up how far the dark comedy will go. I mean, the game is pretty murder-y, and there are nukes, machine guns, and satellite weapons. While I don't have an answer for this, it's certainly got some funny people behind it. Anthony Mackie ("The Falcon and the Winter Soldier") is playing the lead role of John Doe, a character that was introduced in "Twisted Metal: Black," which was released in 2001. He's a man who has no idea who he is. He knows nothing about his history, but he does have a whole lot of tattoos that could give him clues. I'm taking a wild guess that this will be the overarching story. Mackie is also executive producing the series. 
Yeah, the clown is in it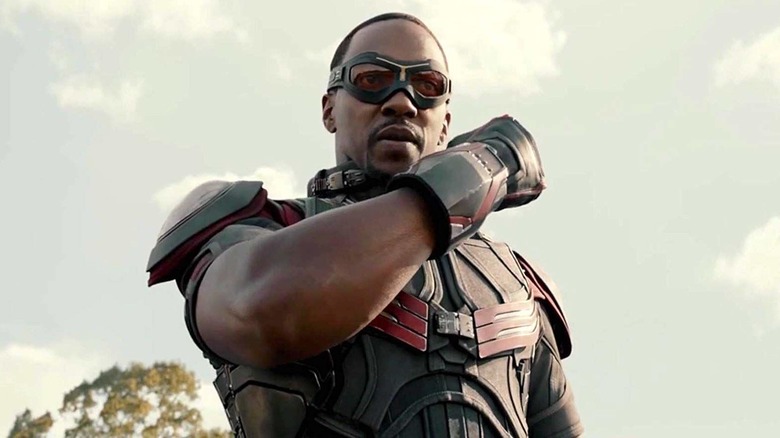 Marvel Studios
The "Twisted Metal" TV series comes to us from Sony Pictures TV, PlayStation Productions, and Universal Television. Michael Jonathan Smith ("Cobra Kai") is writing the series based on a take on the game from Rhett Reese and Paul Wernick. And in case you were wondering, the clown is definitely in it. His ice cream truck is called Sweet Tooth, but his actual name is Needles Kane. Nope. No thank you. Clowns are bad. 
Here is the info for the series:
The action comedy follows a motor-mouthed outsider offered a chance at a better life, but only if he can successfully deliver a mysterious package across a post-apocalyptic wasteland. With the help of a trigger-happy car thief, he'll face savage marauders driving vehicles of destruction and other dangers of the open road, including a deranged clown who drives an all too familiar ice cream truck.
Mackie is the motor-mouthed outsider, of course. Sakurai is the director and executive producer of "The Eric Andre Show" and worked with Andre on the Netflix comedy "Bad Trip." He's directed episodes of "Dave" and "The Premise" as well. We'll see his work next in the Sony Pictures film "72 Hours."
Also executive producing "Twisted Metal" are Reese, Wernick, Will Arnett, and Marc Forman through Electric Avenue, Jason Spire of Inspire Entertainment, Carter Swan and Asad Qizilbash from PlayStation Productions, Peter Principato from Artists First, and Hermen Hulst, Head of PlayStation Studios. The series is co-produced by Sony Pictures Television, PlayStation Productions, and Universal Television.
I mean, this sounds super cool. I love car chases. I love races when I'm not in control of the car. I love everything about this except the clown. I had trouble even looking at the picture I put up.