Live-Action Twisted Metal Series Lands At Peacock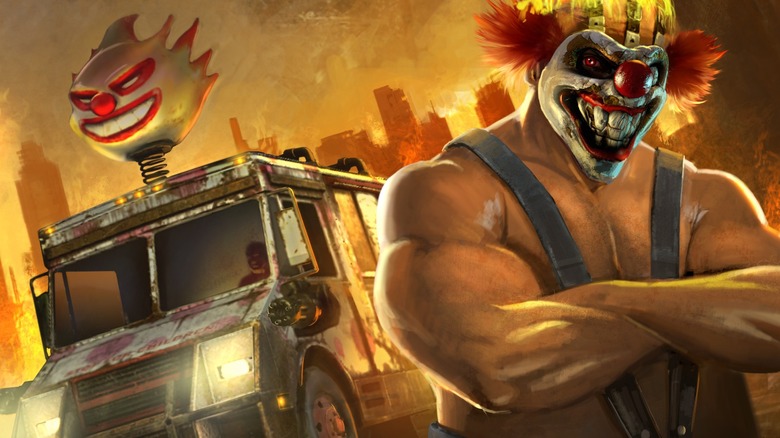 NBCUniversal
A classic Playstation game is getting the TV treatment: Peacock just announced they have a "Twisted Metal" series in the works.
'90s kids and classic video game fans will remember the original "Twisted Metal" as an apocalyptic demolition derby game that pitted characters against one another in a car fight to the death. The original 1995 game took place in a futuristic (aka 2005) version of Los Angeles, and was successful enough to garner several sequels. Now, the game is becoming a series with a talented team behind it.
"Cobra Kai" executive producer Michael Jonathan Smith will serve as showrunner on the new series, with the team behind Netflix's new detective comedy "Murderville," Will Arnett and Marc Forman, also executive producing. Rhett Reese and Paul Wernick, who wrote "Zombieland" and the "Deadpool" films, are working on the story for the series, which will be a half-hour, live-action comedy.
Mackie's getting twisted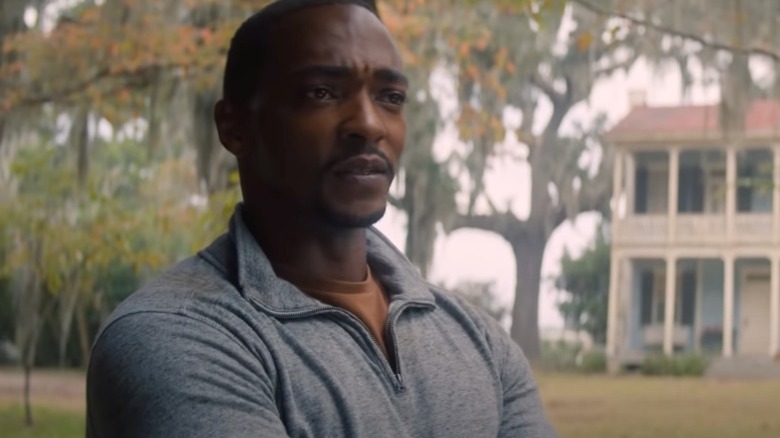 Disney+
Perhaps most exciting, "The Falcon and the Winter Soldier" star Anthony Mackie will get to work his comedic chops as the show's lead, John Doe. Official press materials describe Doe as a fast-talking "smart-ass milkman" with no memory of his past. The has to make his way through the series' signature onslaught of dangerous drivers in order to, hopefully, get to a literal better place. Official press materials offer more plot details about the show:
"["Twisted Metal" is] about a motor-mouthed outsider offered a chance at a better life, but only if he can successfully deliver a mysterious package across a post-apocalyptic wasteland. With the help of a trigger-happy car thief, he'll face savage marauders driving vehicles of destruction and other dangers of the open road, including a deranged clown who drives an all too familiar ice cream truck."
I've had limited experience with the "Twisted Metal" games, but based on what I do know, I'm imagining this will be a series where every character has the vibe of Nicholas Hoult's "shiny and chrome" War Boy from "Mad Max: Fury Road." In typical lightly traumatizing '90s video game fashion, the most famous characters in the series include a sadistic clown with a flaming skull, a devilish wish-granter named Calypso, and a guy who has all but become a man-machine hybrid after being physically trapped within his two-wheeled vehicle for years.
Reese and Wernick, who have perfected the art of creating characters who quip their way through high-stakes situations, seem like the perfect fit for a story that's meant to be high-octane, funny, and pretty dang dark all at once. "Twisted Metal" will air on Peacock, but has no announced release date.