The Best TV Shows And Movies Leaving Netflix In June 2022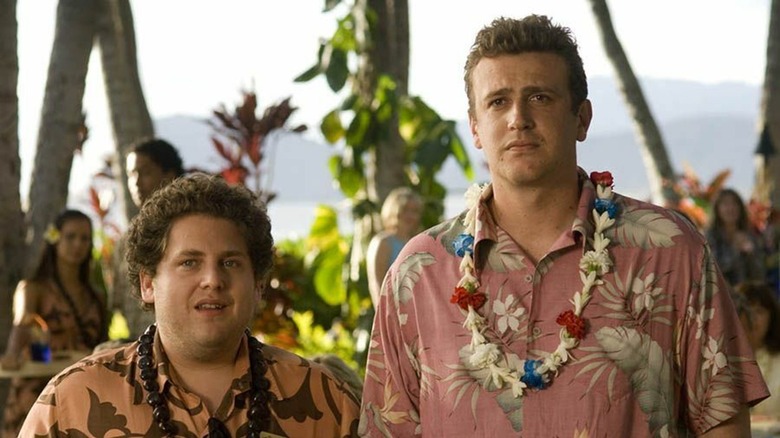 Universal Pictures
With June swiftly upon us, it's time to say goodbye to spring and hello to the long, luxurious days of summer. Unfortunately, it's also time to bid adieu to some great TV shows and movies set to leave Netflix at the end of next month. But fret not, reader — we'll guide you through a few series and films you should definitely try and catch before the month is out and they're no longer available on the streaming behemoth. 
Whether embarking on a beloved rewatch or an entirely new viewing experience, here are a few of the most notable titles leaving Netflix at the end of June 2022, followed by a comprehensive list featuring a few more hidden gems. But first, here are a handful of recommendations from this /Film writer.
Documentary Now!: seasons 1-3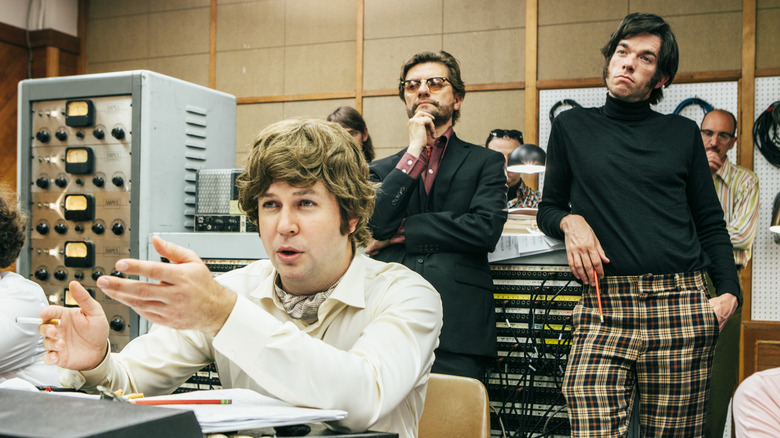 IFC
There are so many fantastic episodes of "Documentary Now!," a spoof news magazine show that highlights achievements in documentary filmmaking. While all of the episodes are written by former SNL talent, including Seth Meyers, Bill Hader and Fred Armisen, this writer wants to single out one episode in particular that you should catch before the series leaves Netflix.
Starring and co-written by John Mulaney, "Original Cast Album: Co-op" parodies the 1970 documentary by D.A. Pennebaker "Original Cast Album: Company." Following the recording session of the cast of the Stephen Sondheim musical "Company," the original documentary highlights the strain, strife, and ultimate success of a grueling 24-hour studio slot.
Of course, Mulaney plays the fictional Sondheim-inspired character, and all of the phenomenal musical tracks were co-written by Mulaney and Seth Meyers. Watch veteran character actor Richard Kind breathlessly belt "Christmas Tips," or original Hamilton cast member Renée Elise Goldsberry sing "My Home Court."
If you can't get all the way to this third episode of season 3 before it leaves Netflix, hope isn't entirely lost: you can own the Criterion release of "Original Cast Album: Company," which conveniently includes this "Documentary Now!" episode as a special feature.
Lady Bird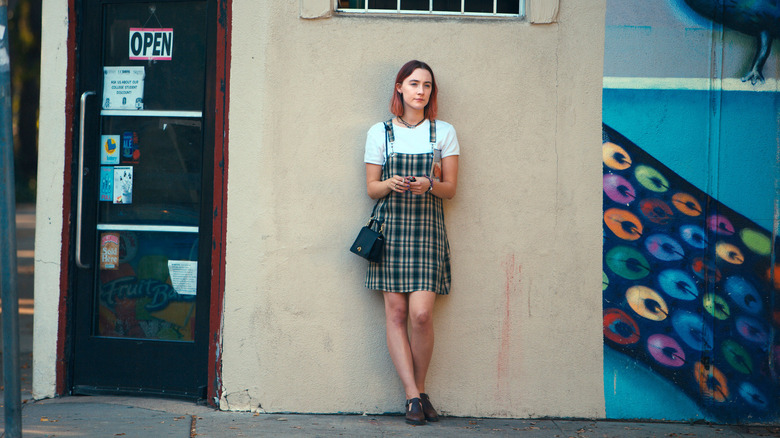 A24
One of the greatest coming of age films of the past decade, Greta Gerwig's "Lady Bird" is nothing short of a bittersweet masterpiece. Set amid the backdrop of early aughts Sacramento, the titular teenage character is played by Saoirse Ronan in a truly revelatory performance. The film's minute period accuracy, explosive emotional core, and melancholy mother-daughter relationship make it well worth a watch if you've yet to see this A24 opus, which also heralded Gerwig's solo directorial debut. What better way to get hyped for her forthcoming "Barbie" movie?
Criminal Minds: seasons 1-10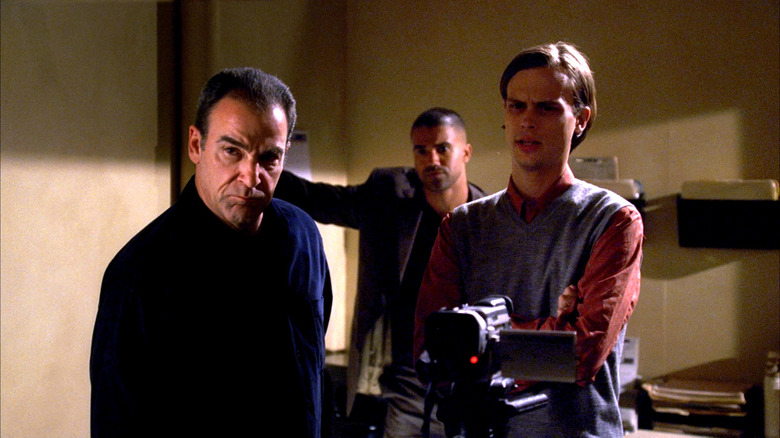 CBS
All throughout quarantine, my sister and I had a daily tradition of FaceTiming and watching an episode of "Criminal Minds" together. Only this past fall did we finally finish going through the entire series selection available on Netflix, but this bittersweet kernel of personal nostalgia means that this thrilling crime procedural will always have a special place in my own heart. Sure, watching a team of tenacious BAU (Behavioral Analysis Unit) agents track down sinister serial killers might not exude "sisterly camaraderie" on its face, but trust me — this creepy, heart-pumping show can be oddly comforting. 
Rarely leaving episodes on a bad note (and generally concluding with a corny quote from a famous figure), "Criminal Minds" often reminds us to stay vigilant, but also grateful for the comfort of our own lives. But seriously, my sister and I often joke that this writer's room needs to be put on a government watch list for thinking up these sinister scenarios — particularly for the later-season Mr. Scratch subplot. Honestly, that's a pretty high compliment for a FBI procedural show that's got 324 episodes under its belt.
The Exorcist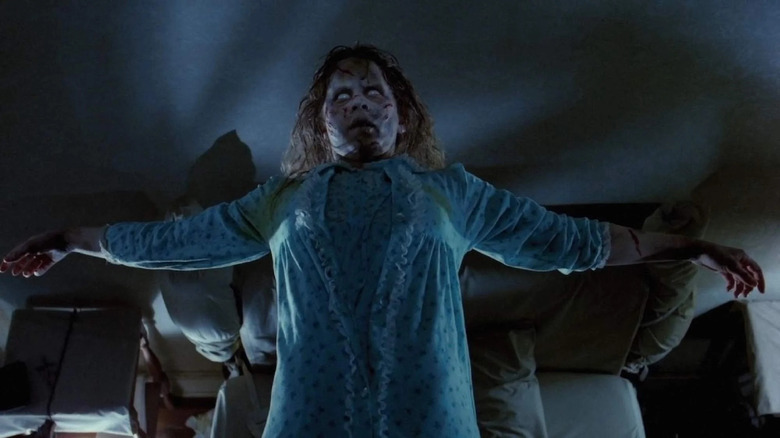 Warner Bros
Easily one of the scariest movies ever made (especially if you're Catholic), "The Exorcist" is a classic horror film that always merits a rewatch. If you've never gotten around to sitting down with this horrifying epic, the sunny month of June might just be the most ideal time to give this cultural touchstone a watch. Yet even with the warm, yellow light of a bright summer's day trickling in from the window, the darkness of the film's plot is guaranteed to chill you to your very core. Possessed by the ancient demon Pazuzu, 12-year-old Regan (Linda Blair in a role that would forever alter her life) turns into a hellish, unrecognizable version of herself. She spews vomit, spider-walks backwards down a staircase, and does something totally unholy with a crucifix. Released in 1973, it caused mass hysteria among audiences of the time — fainting spells, rattled walkouts, and weeks' worth of haunting nightmares. This writer's own father claims that after seeing the film as a kid, he had visions of his bed levitating in the middle of the night. Honestly, the Catholics have yet to recover.
Corpse Bride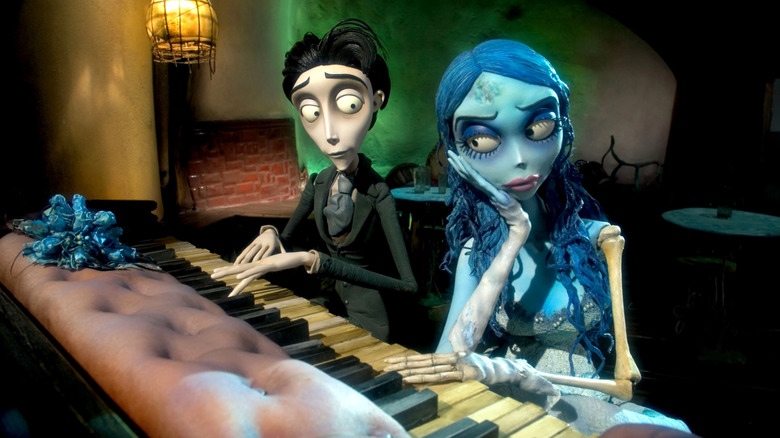 Warner Bros
Mired in the macabre charm of co-directors Tim Burton and Mike Johnson, this 2005 stop-motion film is justifiably a fan-favorite. Johnny Depp voices Victor, a Victorian fellow who is set to wed Victoria (Emily Watson), a woman from the same small village whose family is in desperate need of financial restitution. This betrothal goes awry when Victor accidentally places Victoria's wedding ring on the desiccated finger of the titular character, mistaking it for a tree's limb when practicing his vows in the woods. Helena Bonham Carter plays Emily, the titular deceased bride-to-be who never found her way down the aisle — and sees a renewed opportunity for love with Victor's accidental proposal. 
What follows is a charming musical about love, death, and vengeance — featuring the catchy tunes of frequent Burton collaborator Danny Elfman. Perhaps not as universally adored as Burton's 1993 animated epic "The Nightmare Before Christmas," "Corpse Bride" still has so much to offer — namely impeccable set design, crooning vocals, and melancholy morbidity. While it may feel more appropriate to watch during the Halloween season, it's never a bad time to delve into this delightfully dreary film.
Movies and TV shows leaving Netflix in June 2022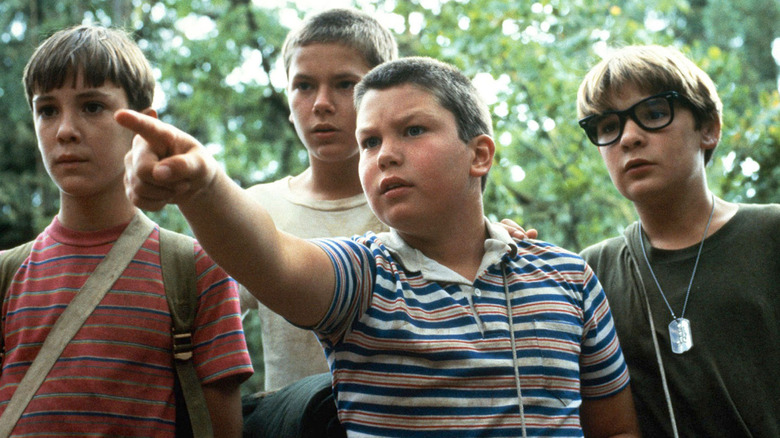 Columbia Pictures
June 2
Documentary Now!: Seasons 1-3
Lady Bird
June 6
The Night Shift: Seasons 1-4
Vampire Academy
June 13
Girlfriends' Guide to Divorce: Seasons 1-5
June 17
Silver Linings Playbook
June 23
Reign: Seasons 1-3
June 29
Criminal Minds: Seasons 1-10
June 30
Corpse Bride
Desperado
Eagle Eye
Escaping the NXIVM Cult: A Mother's Fight to Save Her Daughter
The Exorcist
Forgetting Sarah Marshall
Godzilla
Happy Gilmore
Her
How to Train Your Dragon
Into the Wild
Joan Rivers: Don't Start with Me
Just Go With It
Looper
Memoirs of a Geisha
Midnight in Paris
My Fair Lady
The Originals: Seasons 1-4
Shrek Forever After
Stand by Me