The Morning Watch: Uncharted Honest Trailer, The Vehicles Of Halo's TV Series & More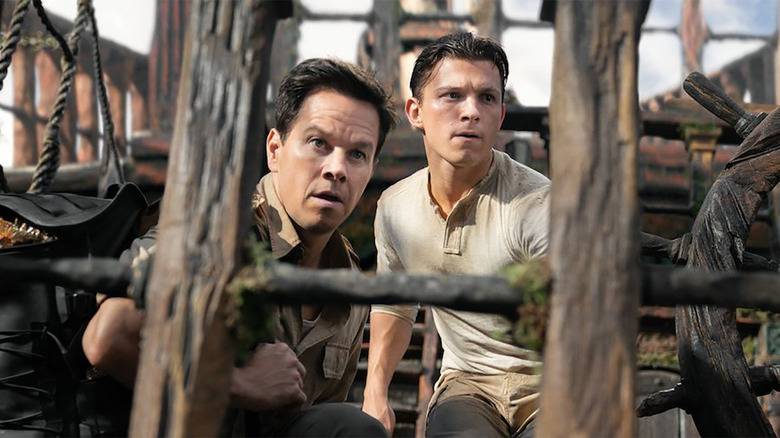 Sony Pictures
(The Morning Watch is a recurring feature that highlights a handful of noteworthy videos from around the web. They could be video essays, fan-made productions, featurettes, short films, hilarious sketches, or just anything that has to do with our favorite movies and TV shows.)
In this edition, listen as the Honest Trailer for "Uncharted" makes it clear that we've gotten to many bad versions of "The Mummy" in the past couple years. Plus, get up close and personal with the sci-fi vehicles of the "Halo" TV series on Paramount+ right now. And finally, watch as the legendary James Hong ("Big Trouble in Little China," "Everything Everywhere All At Once") gets his rightful place on the Hollywood Walk of Fame. 
It's just like the game! NOT!
First up, Screen Junkies wasted no time swiping at the big screen adaptation of the "Uncharted" video game series. Starring Tom Holland and Mark Wahlberg, who was once linked to a different version of the movie roughly a decade ago, this movie captures the magic of watching someone else play "Uncharted" while you fall asleep on the couch. But the movie ended up making bank at the box office, so who cares, right?
Hop in a Warthog
Next, Paramount+ keepings pulling back the curtain to take us behind the scenes of the "Halo" TV series. Following a look at the VFX and weapons of the series, it's time to hop in some of the show's vehicles, which are ripped straight from the Xbox video game series. From the legendary Warthog to the Condor, listen as the crew of "Halo" talks about bringing these vehicles to life and making them feel as real as possible.
James Hong is added to the Hollywood Walk of Fame
Finally, after delivering a key supporting role in "Everything Everywhere All At Once," the legendary actor James Hong has finally been given a star on the Hollywood Walk of Fame. "Lost" star Daniel Dae Kim raised $55,000 to make this honor happen, and he gives a wonderful tribute to the inspiring actor who has over 650 credits to his name. "Everything Everywhere" co-star Jamie Lee Curtis also spoke in honor of the screen legend, making for a wonderful ceremony. Watch the whole thing above.