The Morning Watch: Adam West Stars In The Batman, Creating The Weapons Of Halo & More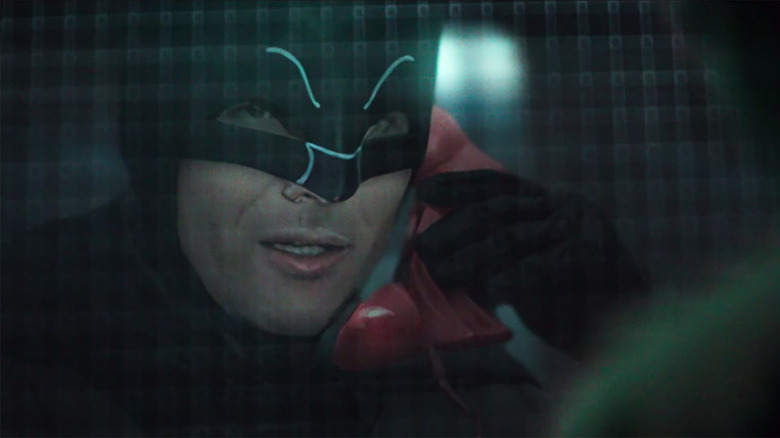 Corridor Crew
(The Morning Watch is a recurring feature that highlights a handful of noteworthy videos from around the web. They could be video essays, fan-made productions, featurettes, short films, hilarious sketches, or just anything that has to do with our favorite movies and TV shows.)
In this edition, watch as Adam West, the star of the classic 1966 "Batman" TV series is inserts into "The Batman" along with the retro versions of The Penguin, The Riddler, and Catwoman. Plus, see how the weapons of the "Halo" TV series were created, based on their video game counterparts. And finally, watch as the cast of Pixar's space adventure "Lightyear" reacts to the most recent trailer from last week.
Adam West stars in Matt Reeves' The Batman
First up, the visual effects wizards over at Corridor Crew took the time to craft a trailer for "The Batman" and used their technical skills to insert the cast of the "Batman" TV series from 1966 into the movie instead. It's particularly amusing to see Adam West pick up the phone for that intense interrogation with The Riddler. They even manage to reconfigure the Batmobile chase with Burgess Meredith as The Penguin. Matt Reeves certainly approves, so enjoy!
Making the weapons of Halo
Next, Paramount+ has provided a glimpse behind the scenes of the "Halo" TV series to reveal how property master brought one of the most important parts of the video game series to life: the weapons. From battle rifles to energy swords, get an up close look at all the deadly guns and blades from this sci-fi world. Especially cool is that energy sword, because it's sized for the Elites (or Sangheili) species of warriors, and it looks massive in the property master's hands.
Lightyear cast reacts to the latest trailer
Finally, after the new trailer for "Lightyear" arrived last week, you can see how the voice cast of the Pixar movie reacted to its biggest and best moments. See Chris Evans, Keke Palmer, and Taika Waititi laugh, celebrate, and dance up a storm while enjoying the new footage of their characters in action. Don't forget, this is the first time these stars are seeing a lot of this footage, so their reaction is as genuine as it gets.