How Mister Rogers Helped Launch The Career Of A Horror Legend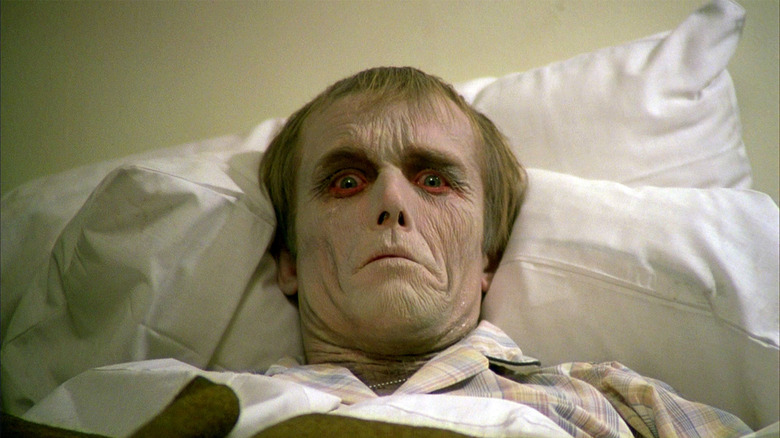 United Film Distribution Company
Mister Rogers' legacy is one of kindness and warmth, no matter who he was addressing — which was often the young viewers of his long-running television program on PBS. To him, everyone is worth getting to know and listen to, which provides the basis for his show's opening song, "Won't You Be My Neighbor?" Speaking with a gentle, patient tenor, host, ordained minister, and all-around beloved human being Fred Rogers would spend each episode of "Mister Rogers' Neighborhood" fulfilling the simplest, and grandest, of missions: being a friend. He would teach cognitive skills to children through puppetry, poetry, and songs like "What Do You Do With the Mad That You Feel?" A strong proponent for public broadcasting and its importance to the development of children as citizens of the world, Fred Rogers took his advocacy all the way to Congress in 1969, where testified before the U.S. Senate and earned credit as the man who saved PBS.
 His children's show was filmed in Pittsburgh, Pennsylvania, which horror heads might recognize as the same production scene from which the Godfather of the Dead emerged. Yes, Mister Rogers was partially responsible for the professional beginnings of George A Romero's career, prior to "Night of the Living Dead," "Dawn of the Dead," "Day of the Dead," and other horror classics. 
It's a beautiful day in the (Pittsburgh) neighborhood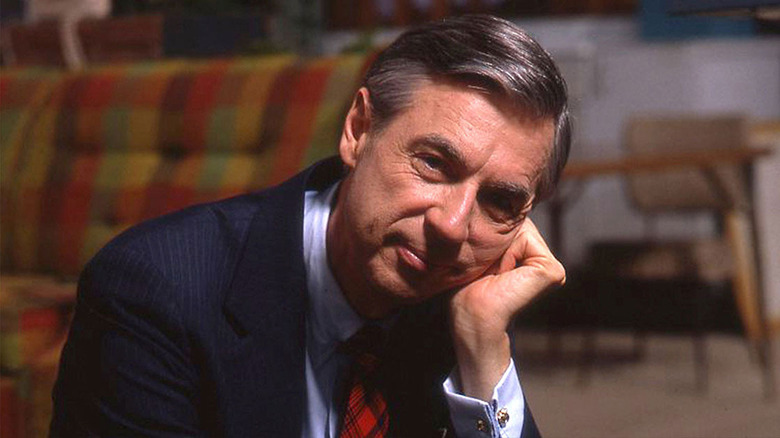 Focus Features
The late George A. Romero, known as one of the zombie film's founding fathers, created the template for the undead creature feature as it's known today. Prior to his death in 2017, the filmmaker built a career spanning nearly five decades in film and television, beginning with the 1968 midnight movie "Night of the Living Dead," which led to a slew of sequels concerned with a zombie apocalypse. Romero crafted shorts and feature films largely in the horror genre, collaborating with the likes of make-up mastermind Tom Savini (responsible for many buckets of blood and viscera in Romero's undead films) and fiction maestro Stephen King ("Creepshow," anyone?). He got his start in the business shooting commercials and short films, and one of his first paid gigs was on one of the sweetest children's shows of all time, directing short segments like, "Mr. Rogers Gets a Tonsillectomy" long before the majority of his big-screen monster mashes and graveyard smashes.
San Francisco Chronicle critic Peter Hartlaub struck gold during an interview with the writer-director when he tossed in a question about Fred Rogers, to which Romero opened up with heaps of praise for the man. Said Romero:
"He was the first guy who would hire me. Everyone from Pittsburgh who I know from that period, who is still working in the business in any capacity, started with Fred. Fred was so supportive of people."
The same interview yields another slice of fried gold: "Birdman" star and former Batman Michael Keaton also worked on "Mister Rogers' Neighborhood," as an equipment grip. According to Romero, "Everyone who's in the biz that came from that period of time started with Fred."
When there's no more room in Hell ... Mister Rogers will accept new neighbors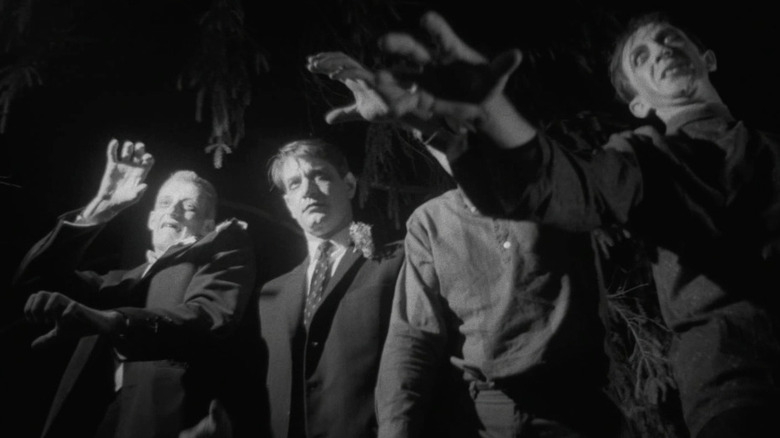 It's a wonderful confluence of tones and genres to see the architect of several generations' worth of nightmare fuel point to the purest piece of media as part of his origin story. The only question that remains: did Mister Rogers ever see any of Romero's work, and did he think neighborly things about it, or minister-ly things? Hartlaub knew just the follow-up to ask:
Q. Did Fred Rogers see any of your films?

A. He did. He saw "Night of the Living Dead" and "Dawn of the Dead."

Q. What in the world did Fred Rogers think about "Dawn of the Dead"?

A. He said (Romero does a pretty good Fred Rogers imitation) "It's a lot of fun, George." He liked "Night" a lot, too.
While it would have been nice to see what he would have thought about "The Crazies" (a far more aggressive indictment of society than any of Romero's "Dead" films), it's a treat to imagine a smile crawling across Fred Rogers' face and a shiver running up his spine (through his sensible sweater, of course) at the sight of a screwdriver being driven into a zombie's ear or an undead man taking a meaty chomp out of his lover's neck. True to form, Mister Rogers appreciated his friend George and what he had to offer to the world because he knew to be true what he often said on his show: "You're the only one who can be you." 
What a good neighbor to have.