'Won't You Be My Neighbor': Watch The First 10 Minutes Of The Wonderful Mr. Rogers Documentary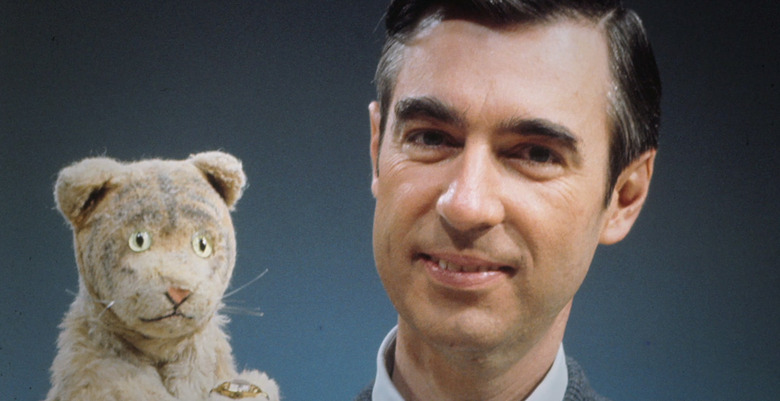 We may receive a commission on purchases made from links.
The Mr. Rogers documentary Won't You Be My Neighbor? was one of the most successful specialty box office releases this summer. While it might not have made loads of money like Avengers: Infinity War or Incredibles 2, it earned a respectable $22.5 million, which is more than most documentaries make in theaters. It's also enough to make it the twelfth highest grossing documentary of all-time, and the second highest grossing movie to come out of Sundance this year.
If you happened to miss Won't You Be My Neighbor? in theaters this summer, the good news is that it's now available on home video. But for those who need more convincing to check out this wonderful documentary, the first 10 minutes of Won't You Be My Neighbor? have been released online for your tearful enjoyment.
First 10 Minutes of Won't You Be My Neighbor?
The first 10 minutes of Won't You Be My Neighbor help set the stage for anyone who might not be familiar with the work that Fred Rogers did with his PBS series Mr. Rogers' Neighborhood, which began as a simple public access program in Pittsburgh. It explains the quaint and pure origins of the series and the early ambitions of Fred Rogers himself.
Helping to paint the picture are talking heads from Fred Rogers' wife Joanne Rogers, son Jim Rogers, producer Margy Whitmer, biographer Max King and more provide insight into what shaped Mr. Rogers' Neighborhood and the ambitions of the man behind the series that would influence decades of children and future parents. Their insight along with many others are what make this documentary so intimate and touching.
This is one of those documentaries that I find myself wanting to own, if only to show it to anyone who hasn't seen it. The ending of this documentary in particular will have tears streaming down your face, but there are many more moments than that which will tug at your heartstrings.
From Academy Award-winning filmmaker Morgan Neville (20 Feet from Stardom), Won't You Be My Neighbor? takes an intimate look at America's favorite neighbor: Mister Fred Rogers. A portrait of a man whom we all think we know, this emotional and moving film takes us beyond the zip-up cardigans and the land of make-believe, and into the heart of a creative genius who inspired generations of children with compassion and limitless imagination.
Won't You Be My Neighbor is now available on digital download, as well as Blu-ray and DVD.