The British Royal Family Apparently Shuts Down The Crown Shoots 'Whenever They Can'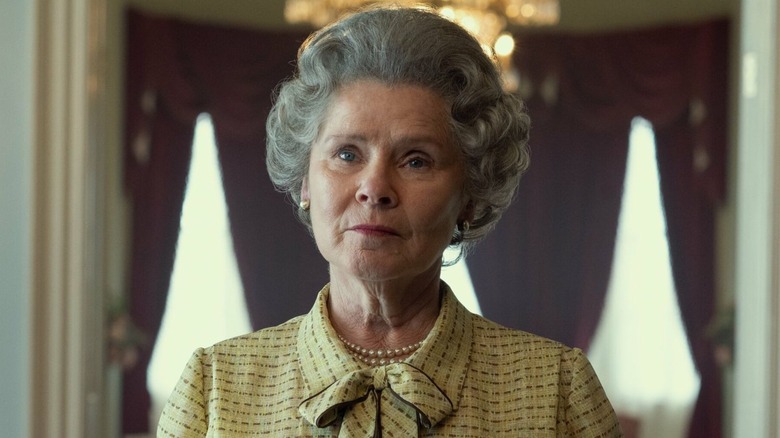 Netflix
Heavy lies "The Crown," and even heavier lies the shutdown of shooting locations that results from the prestige Netflix drama irking the real British royal family.
It's no big secret that the royals are not a fan of "The Crown," which often delves into real-life scandals that they have faced over the years, as it tracks the reign of Queen Elizabeth down through seven decades. Tina Brown, a onetime editor for Vanity Fair and The New Yorker, has also spent some time documenting their history; her latest chronicle unfolds in a new book, out in stores today, called "‌The Palace Papers: Inside the House of Windsor — the Truth and the Turmoil."
The book's title refers to Windsor Castle, one of the residences that the royal family inhabits outside of Buckingham Palace. Another such residence is Sandringham House, which recently served as the main setting of the Oscar-nominated film, "Spencer," starring Kristen Stewart as Princess Diana.
CBS News has an excerpt of the book you can read, but it was while speaking to The AV Club that Brown dropped details about the royal family either directly or indirectly interfering with the production of "The Crown," by dint of their influence. She explained:
"Whenever they can, they stop The Crown filming in locations where they have an influence. For instance, [Eton College] refused to let them film there, which was undoubtedly about recognizing [Prince] William's feelings that, you know, they weren't going to have it. So they've shown their displeasure by making it quite clear that they are not happy, and [will] give it no help."
Things are about to get awkward for Netflix and Harry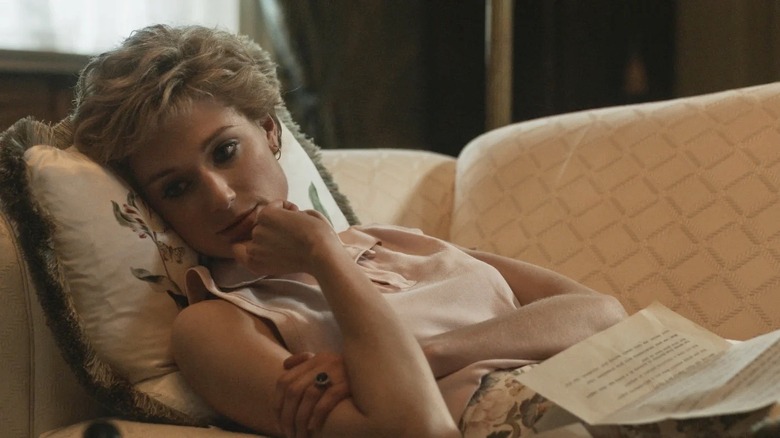 Netflix
Brown mentioned Prince William in her comments, and we learned just last month that "The Crown" was casting teen versions of William and his brother, Prince Harry, for its sixth and final season. We also heard last November that British TV producer Jemima Khan, a close friend to their mother, Princess Diana, had walked away from her consulting role on the upcoming season 5 over concerns that the story of Diana's final years "would not necessarily be told as respectfully or compassionately" as she hoped. This could add an awkward new wrinkle to Harry's existing relationship with Netflix, as he and his wife, Meghan, Duchess of Sussex, sealed a development deal with the streamer in 2020 to produce documentaries, docuseries, and feature films.
"The Crown" prioritizes drama over history, and it's clear that not everyone — including the people depicted and those who knew/know them — are fans of its approach. The show swept the most recent Emmy Awards, however, and six seasons is certainly more than most Netflix shows get.
As "The Crown" continues its trip through time, season 5 has recast older actors as members of the royal family. Imelda Staunton and Jonathan Pryce will take over as The Queen and her husband Prince Phillip, respectively, while Lesley Manville is playing Princess Margaret and Dominic West and Elizabeth Debicki are on board as Prince Charles and Princess Diana.
Season 5 of "The Crown" is expected to drop in November 2022.