J.J. Abrams' Bad Robot Is The Latest Company To Somehow Try To Make A Hot Wheels Movie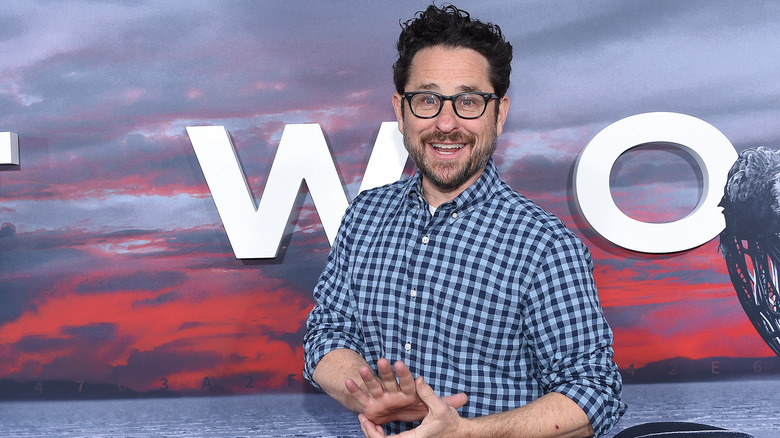 DFree/Shutterstock
The Mattel toy company is making some massive cinematic plays, with their upcoming "Barbie" movie being joined by a possible movie based on their popular "Hot Wheels" line of toy cars. Legendary Pictures talked about making a "Hot Wheels" movie all the way back in 2011, with Warner Bros. pushing forward into development later in 2019. It really seemed like it might finally be happening when Neil Widener and Gavin James (the team behind the upcoming "San Andreas 2" and "Now You See Me 3") were hired to write the script, but today's latest update all but confirms that the tiny toy car movie of our childhood dreams is finally racing our way.
J.J. Abrams' Bad Robot production banner has signed on to help produce "Hot Wheels" with Mattel Films and Warner Bros. Start your engines, because this movie is finally on the right track.
The specific plotline for "Hot Wheels" is still trapped inside some mint condition packaging, but Warner Bros. has provided a description that says, "The high-throttle action film will bring to life this beloved, multi-generational franchise and showcase some of the world's hottest and sleekest cars, monster trucks and motorcycles." Look, we're about to get our tenth installment of the "Fast and Furious" franchise, and it's high-time someone dared to make another fast car franchise. I want "Hot Wheels" to do well if only because it'll get us one step closer to a "Street Sharks" movie.
Bad Robot keeps getting better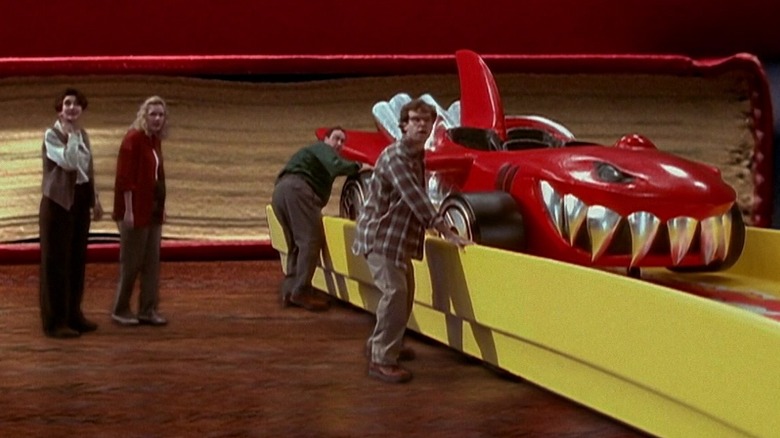 Walt Disney Home Video
Mattel Films' Kevin McKeon and Andrew Scannell are working lead for the film adaptation, with Peter Dodd representing Warner Bros. Pictures with Hannah Minghella and Jon Cohen overseeing on behalf of Bad Robot. Minghella also serves as Bad Robot's president of motion pictures, telling The Hollywood Reporter that "Before 'Hot Wheels' became the global household name it is today, it was the dream of Elliot Handler, who was inventing and building toy cars at home in his Southern California garage."
She continued, "It's that imagination, passion and risk-taking spirit that we want to capture in this film."
The project is perfect for Bad Robot, who has an overall deal with Warner Bros. Discovery through 2024. This is only the latest high-profile collaborative effort, including the "Superman" reboot from Ta-Nehisi Coates, and the Jon Chu directed adaptation of Dr. Suess' "Oh The Places You'll Go!"
The sky is truly the limit when it comes to "Hot Wheels" that have more on their racing roster than just cool cars. I said I wanted "Street Sharks," but I'll happily accept the Shark Bite "Hot Wheels" car, which is a fast car with the chompable head of a shark from their "Street Beasts" collection. I know this sounds like I just want "Transformers: Rise of the Beasts" (don't worry, I do) but it's different, I swear! Give me all the weird animal sports cars movies!