The Best TV Shows And Movies Coming To HBO Max In May 2022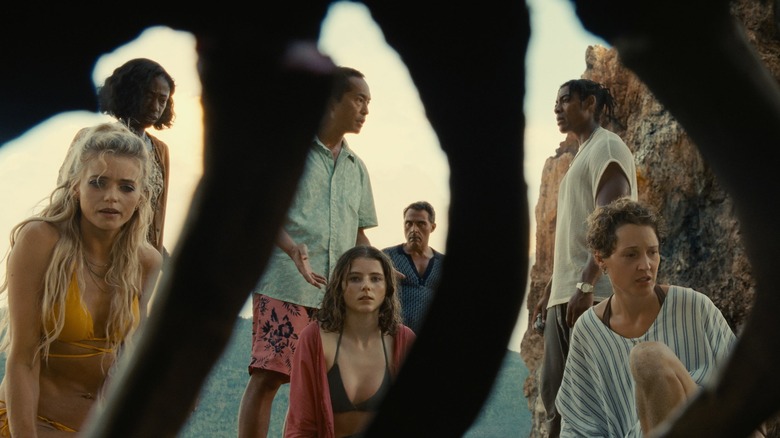 Universal Pictures
Nothing screams "spring fever" quite like avoiding the pollen-infused air in favor of curling up on the couch with some new content. Luckily, HBO Max's May 2022 slate is perfect for just that. Featuring the return of a beloved comedy series as well as some brand-new episodic dramas, there's a lot to look forward to from the streamer.
Before we dig into new HBO Max-made series, though, it's worth noting particularly fun film titles that will be gracing the streaming service. For one, "The Matrix: Resurrections" will return to the platform May 10, while M. Night Shyamalan's latest thriller, "Old," will hit HBO Max on May 13. If you're into absolutely tortuous musical adaptations, you can also strap in and hate-watch "Dear Evan Hanson" on May 6.
There's also a promising array of comedic offerings slotted to hit the provider in May. A two-part documentary focused on one of the greatest comedians of all time, "George Carlin's American Dream," will drop on the streamer (the official premiere date is yet to be disclosed), co-directed by Judd Apatow and Michael Bonfiglio. The second season of "PAUSE with Sam Jay," a talk-variety show that will hopefully see some great interview guests, will premiere May 20. Finally, "Saturday Night Live" favorite Michael Che also debuts a comedy special titled "The Damn Michael Che," with plenty of hilarious musings mined from his own experiences surely in store on May 26.
Let's dig into what HBO Max is offering in episodic content in May, then feel free to scroll for more tantalizing titles that will be ready to stream on the service — this writer personally recommends settling in for a comfy watch of "Chungking Express" with Mom on Mother's Day, because why not?
Hacks season 2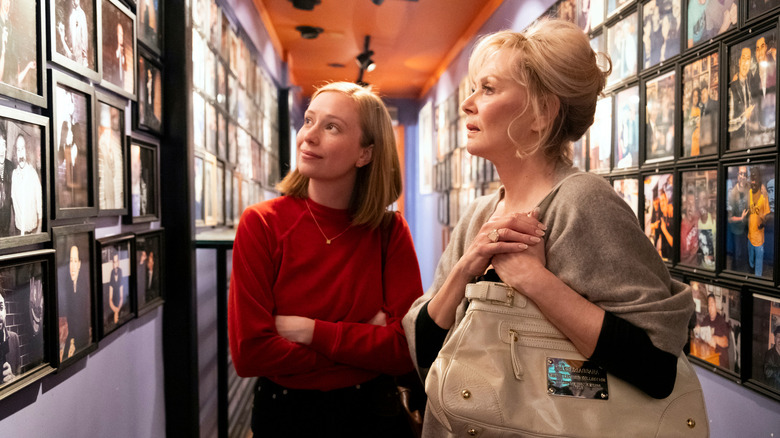 HBO Max
Yes, it's finally here: the second season of HBO Max's beloved comedy series "Hacks." Following successful Las Vegas comedian Deborah Vance (Jean Smart) and her hapless 20-something writing assistant, Ava (Hannah Einbinder), "Hacks" is a superb character study that induces insane belly-laughs while in tandem dispelling false notions surrounding success, legacy, and talent. Although little is known outside of what's revealed in a splashy teaser trailer, the synopsis for season 2 provides a glimmer of insight:
"In this new chapter of the comedy series, the dark mentorship between legendary Las Vegas comedian Deborah Vance and her young, entitled writer Ava continues to evolve as the two travel across the country workshopping Deborah's new stand-up act."
Looks like you'll just have to tune in for the premiere on May 12 to find out exactly where season 2 takes Deborah and Ava.
The Staircase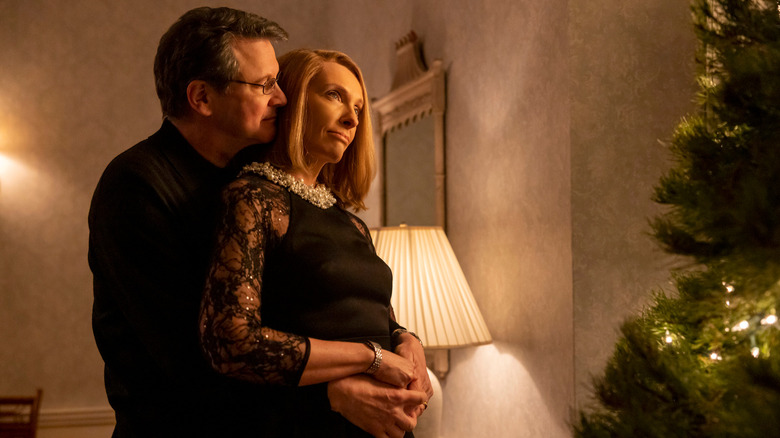 HBO Max
"The Staircase," an adaptation of the 2002 French miniseries of the same name (with subsequent seasons released by Netflix in 2013 and 2018), will similarly detail the mystery surrounding the death of Kathleen Peterson. Her husband, Michael, claims she perished after falling down a flight of stairs in their North Carolina mansion — but the medical examiner says otherwise. Unlike the previous docuseries, the new undertaking by HBO Max will be a narrative drama, with Toni Collette and Colin Firth playing the central couple.
While the details of the case are well known, a shroud of secrecy continues to exist around it, making it a chilling watch, whether told through the lens of documentary or fiction. The true-crime aficionados among us can catch the limited series on May 5.
The Time Traveler's Wife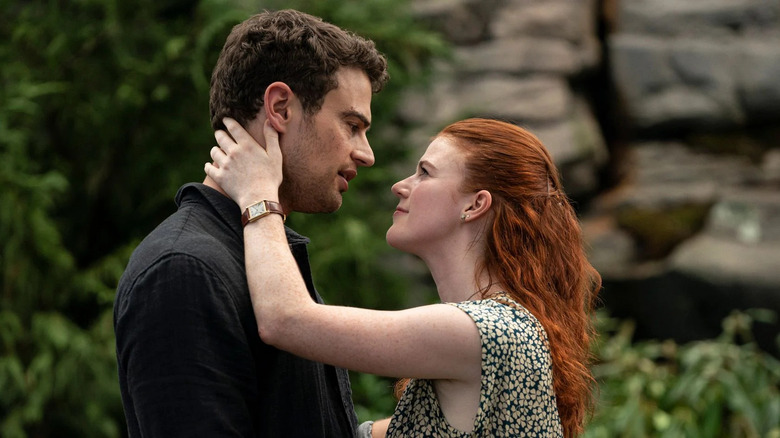 HBO Max
Another reimagining to look forward to is "The Time Traveler's Wife," a forthcoming HBO title based on the 2003 novel of the same name by Audrey Niffenegger. Previously adapted into a 2009 film starring Eric Bana and Rachel McAdams, the new episodic retelling will feature Rose Leslie ("Game of Thrones") and Theo James ("Divergent") as the central couple, their love plagued by frequent bouts of time travel. More specifically, Chicago librarian Henry (James) possesses a rare genetic disorder that renders him prone to random episodes of time travel, complicating his relationship with Clare (Leslie), who occupies the titular role.
Of course, there's so much more to look forward to on HBO Max in May than what's been highlighted here. Scroll through the titles below, and mark your calendars accordingly for when your (potentially new) favorite TV show or movie is expected to drop.
Movies and TV shows coming to HBO Max May 2022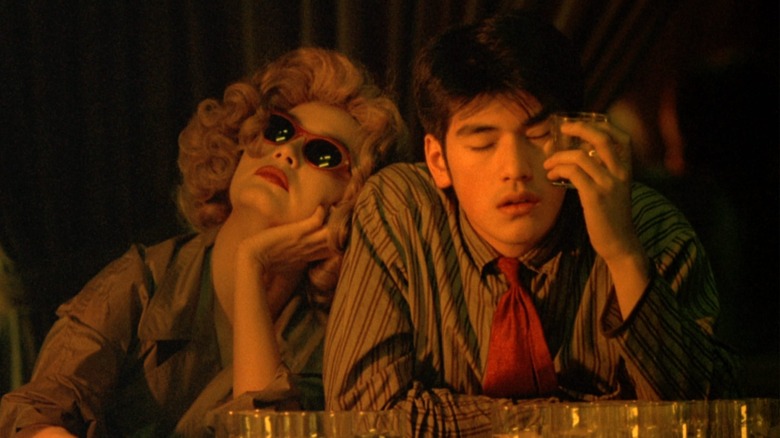 Ocean Shores Video
Exact Dates TBA:
George Carlin's American Dream, Documentary Premiere (HBO)
May 1:
Yellowface: Asian Whitewashing and Racism in Hollywood, 2019
47 Ronin, 2013
Assassins, 2020 (HBO)
At Close Range, 1986 (HBO)
An Autumn Afternoon, 1962
The Big Sleep, 1946
Back To School, 1986
Bottle Rocket, 1996
Calladita, 2020 (HBO)
Chitty Chitty Bang Bang, 1968 (HBO)
Child 44, 2015 (HBO)
Chungking Express, 1994
The Color Purple, 1985
Conan The Barbarian, 2011 (HBO)
Devil in A Blue Dress, 1995
Dodes 'Ka-Den, 1970
Domino, 2019 (HBO)
Downhill, 1927
Dragnet Girl, 1933
Early Spring, 1956
Early Summer, 1951
The End of Summer, 1961
Equinox Flower, 1958
Eraser, 1996
Fallen Angels, 1995
Floating Weeds, 1959
Frida, 2002 (HBO)
The Fugitive, 1993
Furry Vengeance, 2010 (HBO)
Gang Related, 1997 (HBO)
Good Morning, 1959
Hard Rain, 1998 (HBO)
Hart's War, 2002 (HBO)
High and Low, 1963
Jimmy Neutron Boy Genius, 2001 (HBO)
Julie, 1956
Killers, 2010 (HBO)
Language Lessons, 2021
Love and Baseball, 2021
The Machine That Kills Bad People, 1952
Masters Of The Universe, 1987 (HBO)
The Missing, 2003 (HBO)
The New Guy, 2002 (HBO)
North Dallas Forty, 1979 (HBO)
Not Easily Broken, 2009
The Perks of Being a Wallflower, 2012
Poseidon, 2006
Red Beard, 1965
Ringo and His Golden Pistol, 1966
Rugrats Go Wild, 2003 (HBO)
Rugrats In Paris: The Movie, 2000 (HBO)
The Rugrats Movie, 1998 (HBO)
The Sapphires, 2012 (HBO)
Sense and Sensibility, 1995
Sliding Doors, 1998
St. Elmo's Fire, 1985
The Stepford Wives, 2004 (HBO)
Street Fighter: The Legend of Chun-Li, 2009 (Extended Version)
Terminator 2: Judgment Day, 1991 (Director's Cut) (HBO)
Tokyo Twilight, 1957
Top Secret!, 1984 (HBO)
Transporter 3, 2008 (HBO)
Unbroken, 2014
Underworld, 2003
Underworld: Awakening, 2012
Underworld: Rise of the Lycans, 2009
Welcome to the Dollhouse, 1995
W.E., 2011 (HBO)
What To Expect When You're Expecting, 2012 (HBO)
The Wild Thornberrys Movie, 2002 (HBO)
You, Me and Dupree, 2006
Young Adult, 2011 (HBO)
Zathura: A Space Adventure, 2005
May 3:
Spring Awakening: Those You've Known, Documentary Premiere (HBO)
May 5:
Las Bravas F.C., HBO Max Original Season 1 Premiere
Queen Stars Brazil, HBO Max Original Season 1 Premiere
The Staircase, HBO Max Original Limited Series Premiere
May 6:
Entre Nos: Carmen and Alfred (HBO)
Dear Evan Hansen, 2021 (HBO)
La Afinadora De Árboles, 2019 (HBO)
May 7:
We Baby Bears, Season 1 Part C
May 9:
Get Hard, 2015
May 10:
Catwoman: Hunted, 2022
The Matrix: Resurrections, 2021 (HBO)
Sesame Street Mecha Builders Season 1 Part A
Robot Chicken Season 11 Part B
May 12:
Hacks, HBO Max Original Season 2 Premiere
Who's By Your Side, HBO Max Original Season 1 Premiere
May 13:
Hank Zipzer, 2014
Old, 2021 (HBO)
Smalls, Season 4
May 15:
The Time Traveler's Wife, Drama Series Premiere (HBO)
May 17:
Sesame Street Mecha Builders, Season 1 Part B
The Mule, 2018 (HBO)
May 20:
PAUSE with Sam Jay, Season 2 Premiere (HBO)

Identidad Tomada, 2020 (HBO)
May 22:
Fast Foodies, Season 2
May 23:
Teen Titans Go! Season 7 Part B
May 26:
Navalny
That Damn Michael Che, HBO Max Original Season 2 Premiere
Tig n' Seek, HBO Max Original Season 4 Premiere
May 27:
Blippi Special
Blippi Visits
Blippi Wonders
Blippi: Learn With Blippi
Ghost, Season 1
Ghost, Season 2
Stath Lets Flats
May 29:
The Misery Index Season 3 Part B, 2021
May 31:
Miami Vice, 2006 (Extended Version)