The Staircase Trailer: Colin Firth And Toni Collette Bring The Real-Life Tale To HBO Max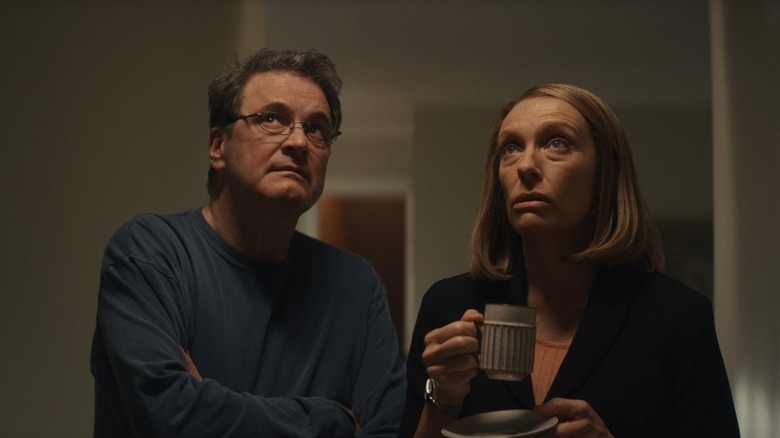 HBO Max
The folks at HBO Max have released a brand new trailer for the upcoming limited series "The Staircase." As is common in the entertainment world these days, this series will examine a grizzly real-life crime and attempt to engage viewers with the sordid details. In this case, Oscar-winner Colin Firth ("The King's Speech," "A Single Man") will be portraying Michael Peterson who was convicted of murdering his wife but maintained his innocence all the way. Setting aside the awfulness of the fact that this is based on real-world events, it presents fertile ground for compelling storytelling, or so this trailer leads us to believe. Let's check it out.
The Staircase trailer
The trailer starts out with a peaceful family dinner but, as one might suspect, it goes south in a hurry. Michael's wife Kathleen, played by Toni Collette ("Knives Out," "Hereditary") falls down the stairs and dies. Or at least that's Michael's story. We soon find that things appear to be a bit fishy and a tangled web begins to unweave itself. The family gets intertwined in the mess of it all, secrets come to light, and not all is as it seems. On one hand, this does look like what one might expect from a story such as this, but it also appears to be greatly elevated by the actors bringing the story to life.
That cast includes the likes of Michael Stuhlbarg ("The Shape of Water"), Juliette Binoche ("Chocolat"), Dane DeHaan ("A Cure For Wellness"), Olivia DeJonge ("The Visit"), Rosemarie DeWitt ("Rachel Getting Married"), Tim Guinee ("Inventing Anna"), Patrick Schwarzenegger ("Moxie"), Sophie Turner ("Game of Thrones"), Vincent Vermignon ("Maybe Another Time"), Odessa Young ("The Stand"), and Parker Posey ("Lost In Space"). Based on a true story, the series "explores the life of Michael Peterson (Firth), his sprawling North Carolina family, and the suspicious death of his wife, Kathleen Peterson (Collette)."
True crime, big hits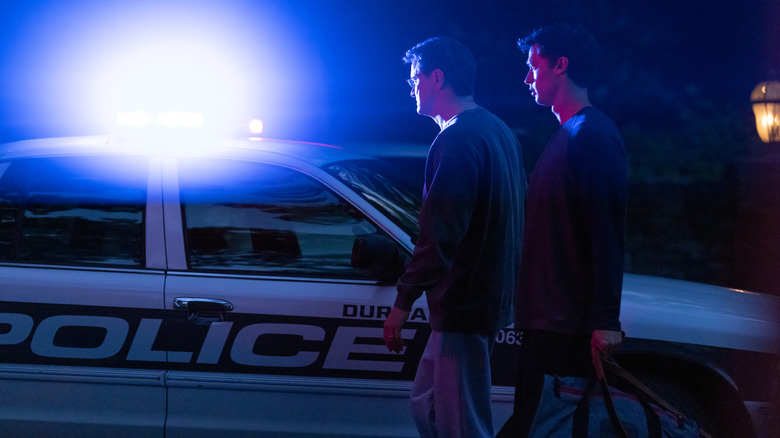 HBO Max
True crime has truly become a cottage industry over the last handful of years, with every corner of media getting in the on the craze. Some of this can be traced back to the popularity of the podcast "Serial," and HBO even turned that case into a docuseries titled "The Case Against Adnan Syed." Netflix has also done extremely well with this type of content, as the likes of "Making a Murderer," "Tiger King," and many others have gone on to find massive audiences. That being the case, it's not surprising to see HBO Max take this 2001 case and turn it into a prestige limited series. It's just a question of whether or not you're the type of viewer who finds this sort of close-to-reality entertainment appealing.
The series was created by Antonio Campos, who also writes and produces alongside Maggie Cohn. The two also serve as showrunners for the eight-episode limited series. Campos directed six episodes and Leigh Janiak directed two episodes.
"The Staircase" premieres May 5, 2022, on HBO Max.