Doctor Strange In The Multiverse Of Madness Is Rated PG-13 For 'Frightening Images' And 'Violence'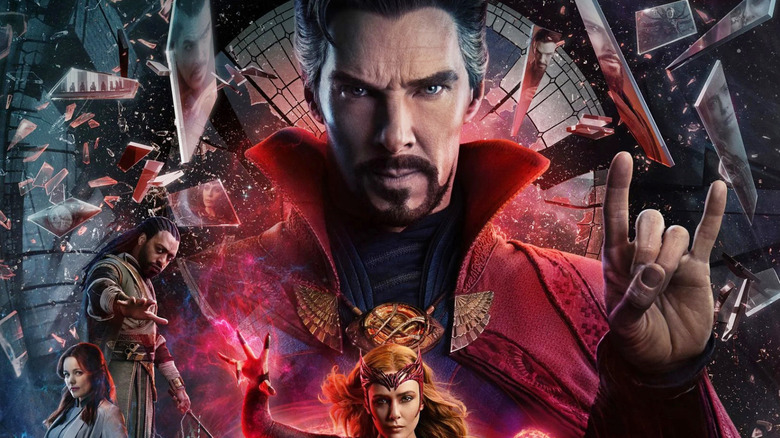 Marvel Studios
With Marvel's "Moon Knight" series now half-way through its first (only?) season on Disney+, the House of Ideas is gearing up for the release of the next Marvel Cinematic Universe film, "Doctor Strange in the Multiverse of Madness." Surprisingly, the MCU sequel will break from tradition by becoming the first movie in the franchise to release with an NC-17 rating, joining Andrew Dominik's already somewhat controversial Marilyn Monroe biopic "Blonde" on the short list of recent films to receive that increasingly rare classification from the MPAA.
Yes, obviously, I'm joking (not about "Blonde," though). GamesRadar+ has confirmed that "Multiverse of Madness" received its expected PG-13 from the MPA due to "intense sequences of violence and action, frightening images and some language." A recent TV spot offered a better taste of what audiences can expect from the Sam Raimi film, with brief shots of a zombie-fied Stephen Strange (Benedict Cumberbatch) and Wanda Maximoff (Elizabeth Olsen) having more than a whiff of demonic possession about her, bringing to mind the Deadites from Raimi's "Evil Dead" movies. Good stuff!
Raimi doesn't need an R-rating to scare you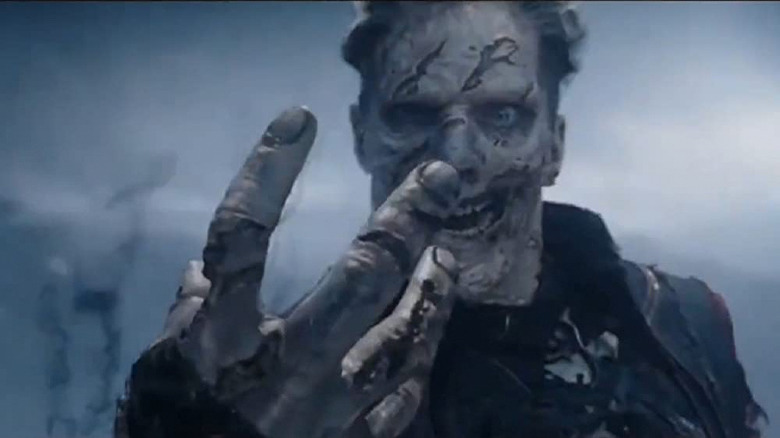 Marvel Studios
Picking up after "Spider-Man: No Way Home," "Doctor Strange in the Multiverse of Madness" will find the MCU's Sorcerer Supreme (as in Benedict Wong's Wong — sorry Stephen) and Mr. Strange having to deal with the fallout from the latter's decision to tamper with the very fabric of the multiverse. With "Loki" season 1 head writer Michael Waldron on scripting duties, it's plausible the "Doctor Strange" sequel will also tie into the God of Mischief's meddling with the Sacred Timeline, all the while building on Wanda's efforts to reunite with her twin sons from the post-credits scene for "WandaVision." On top of all that, the film will introduce Xochitl Gomez as America Chavez, a canonically queer superhero in the Marvel comic books whose ability to travel between realities will no doubt prove highly useful to Strange and his allies.
World-building talk aside, my personal hope is that Marvel and Raimi make good on their promise to really bring the "flavor of horror" to the MCU with "Multiverse of Madness." It's not like the PG-13 rating will be an impediment in that regard, either. After all, Raimi's comically gooey horror-thriller "Drag Me to Hell" had the same rating, and it still delivered the goods in that department. And not to bring this up for the umpteenth time, but the famous Doc Ock hospital scene from Raimi's "Spider-Man 2" is further proof that he doesn't need to show a drop of blood to create an awesome, terrifying scene within the context of an otherwise crowd-pleasing superhero movie. Come on, Sam, you can do it!
"Doctor Strange in the Multiverse of Madness" arrives in theaters on May 6, 2022.