Will Smith-Led Netflix Thriller Fast And Loose Loses Momentum Amid Oscars Controversy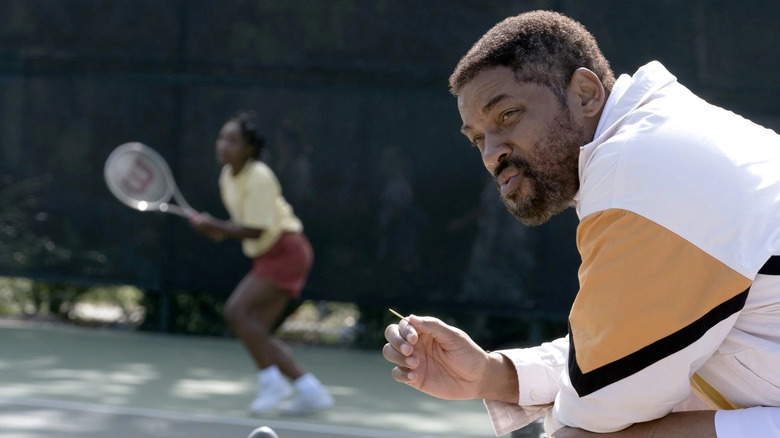 Warner Bros. Pictures
Netflix is reportedly backing off development of the upcoming action thriller "Fast and Loose," which was set to star Will Smith, according to THR. To be clear, this particular film had lost some momentum even before the incident at the 2022 Academy Awards ceremony, during which Smith got up on stage and slapped comedian Chris Rock after he made a joke about Jada Pinkett Smith's hair loss. Pinkett Smith lost her hair as a result of the autoimmune disorder alopecia. 
A week before the Academy Awards, the film "Fast and Loose" lost its director, David Leitch ("Deadpool 2," "Hobbs & Shaw"). He chose instead to do the upcoming Ryan Gosling film "Fall Guy" for Universal Studios. According to THR's report, Netflix was looking for a new director for the project, but has now paused development after the incident at the Oscars. 
There is no comment from Netflix at this time on exactly what led to that decision, and whether it was the plan before the event. There is also no information yet about whether or not Netflix intends to scrap the project entirely, move forward with a different star, or whether the streamer is simply backing off until the heat dies down. Smith was also set to produce "Fast and Loose" through his Westbrook Studios. 
Smith won Best Actor for his role in King Richard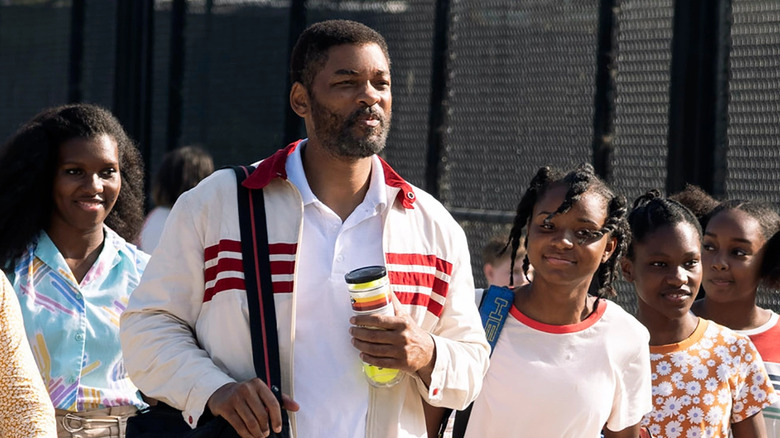 Warner Bros. Pictures
"Fast and Loose" was originally developed by STXfilms, and Leitch was going to produce only, as we reported back in February. Here is the logline for "Fast and Loose:"
After the leader of an upper-echelon criminal organization suffers memory loss from an attack, he reunites with his crew, only to find that things aren't what he thinks they are. When John Riley wakes up in Tijuana after being left for dead with absolutely no memory, he follows a string of clues to uncover his identity discovering he's been living two different lives: one, as a super-successful crime kingpin, surrounded by beautiful women, expensive toys, and a lavish lifestyle and the other as an undercover CIA agent, but with a puny salary, no family or home life whatsoever, and zero trappings of success. The problem is, he can't remember which of these two personas is his true identity, and, more importantly, which life he really wants to live.
On April 1, 2022, Smith resigned from the Academy of Motion Picture Arts and Sciences because of the slapping incident. Smith won the award for best actor for his role in the film "King Richard," in which he plays the titular father of tennis superstars Venus and Serena Williams, and used his acceptance speech as an opportunity to issue an apology for the earlier outburst of violence. 
Smith later made a separate public apology to Rock, and Sean "Diddy" Combs told Page Six that the two performers have also settled their differences privately. With that in mind, it wouldn't be surprising if "Fast and Loose" gets back on track before too long.