Will Smith Has Resigned From The Academy Following The Oscars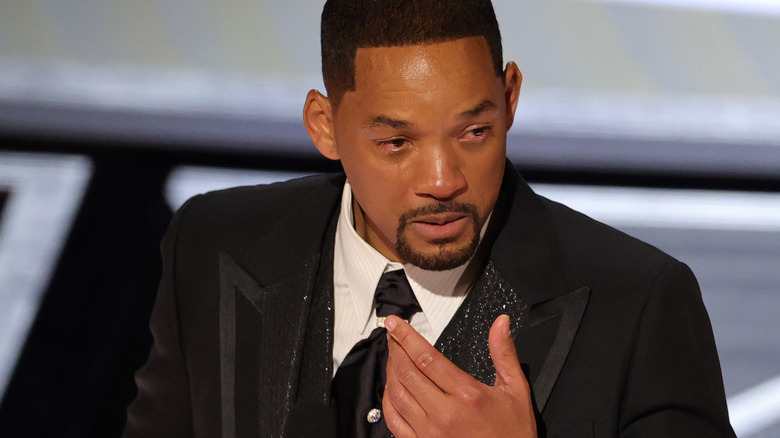 Neilson Barnard / Getty Images
According to Variety, Will Smith has said he will resign from the Academy of Motion Picture Arts and Sciences. 
During the Oscars ceremony on March 27, Smith walked on stage and slapped presenter Chris Rock after he had made a joke about Jada Pinkett-Smith's shaved head (the actress has alopecia). Smith was reportedly asked to leave the ceremony, but remained, later accepting his award for Best Actor for his performance in "King Richard." Smith later issued a public apology to Rock via Instagram, saying that he was out of line. He also apologized to the Academy, and to Venus and Serena Williams (whose father he played in "King Richard") for interrupting a "gorgeous journey." 
Regardless of Smith's apology, the Academy released a statement declaring that they were seeking disciplinary action against Smith. There was to be a disciplinary meeting held on April 18, giving Smith 15 days to respond in writing. The discipline, the Academy statement said, "may include suspension, expulsion, or other sanctions permitted by the Bylaws and Standards of Conduct." In the fallout of the Harvey Weinstein assault scandal, the Academy changed their bylaws to more strictly oversee its members, and, in the next few years, expelled three additional people for sex crimes. Only five people have ever been expelled from the Academy.
Ahead of the intended disciplinary meeting date, Smith released a statement that he will formally resign. No formal declaration had been made by the Academy to expel Smith.
Smith's statement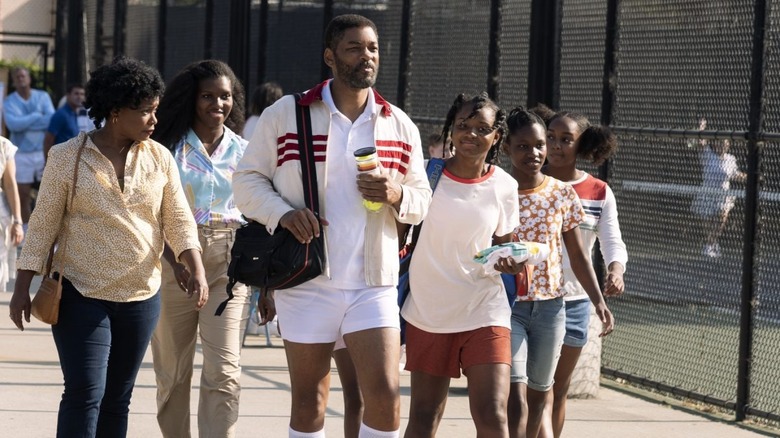 Warner Bros.
In his statement, Smith said he was heartbroken:
"The list of those I have hurt is long and includes Chris, his family, many of my dear friends and loved ones, all those in attendance, and global audiences at home. I betrayed the trust of the Academy. I deprived other nominees and winners of their opportunity to celebrate and be celebrated for their extraordinary work. I am heartbroken."
Smith, wanting to shift attention back to other Oscar winners that night, regrets that he distracted from their moment, continuing: 
"I want to put the focus back on those who deserve attention for their achievements and allow the Academy to get back to the incredible work it does to support creativity and artistry in film. Change takes time and I am committed to doing the work to ensure that I never again allow violence to overtake reason."
According to Variety, the Academy will still hold its disciplinary meeting as previously scheduled.
The meaning of resignation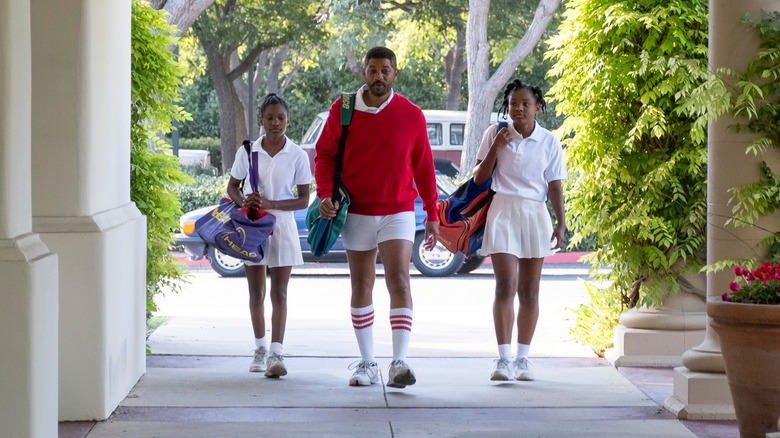 Warner Bros.
Smith's resignation from the Academy will mean that he will no longer be invited to any Academy functions, including the Oscars ceremony. Traditionally, the Best Actor winner is invited to present the Academy Award for Best Actress the following year. Smith will not be allowed to do so. Smith will also not be allowed to vote in future Academy Awards. It could also potentially mean, most significantly, that Smith will no longer be eligible to win any Academy Awards, and cannot be nominated for his performances. 
Smith will not be the first person to resign from the Academy. Following last year's announcement that many categories would not be part of the telecast, sparking outrage from across the organization and from fans of the show, Oscar-winning sound designer Tom Fleischman resigned from the organization. 
Only one Oscar has ever been rescinded, and it was on a technicality: A 1969 documentary film called "Young Americans" had its win taken away when it was discovered that its release date was outside of that year's awards eligibility window. Smith's Oscar is likely not at risk.
Smith's next film is "Emancipation," directed by Antoine Fuqua, and will be released on Apple TV+ in 2022.