Laura Linney Will Make Her Directorial Debut With An Episode Of Ozark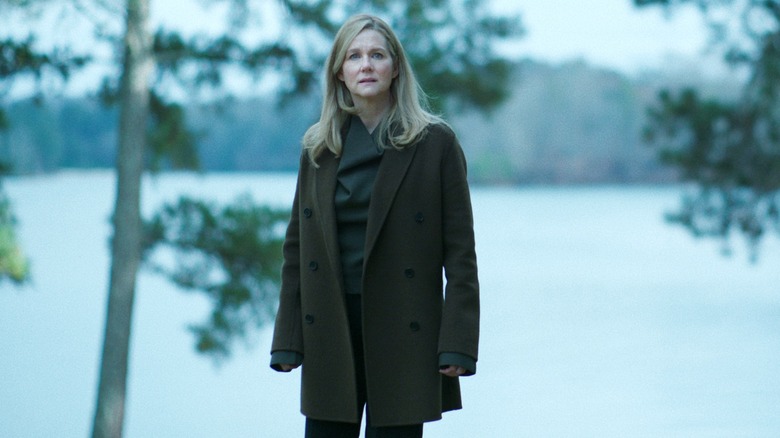 Netflix
Laura Linney is sitting down in the director's chair for the final season of "Ozark." While Linney has had a prolific career as an actress — she's won five Tony Awards, two Golden Globes, and has been nominated for three Academy Awards — this marks a first in her long and impressive industry resume. According to Deadline, Linney helmed the eleventh episode of the show's fourth season, the second half of which will premiere all at once on Netflix on April 29, 2022. It'll be interesting to see what Linney's done with that episode, and if she had the distinct opportunity of directing herself.
We all still have a little while to wait until we find out what the last few episodes of "Ozark" will mean for the Byrde family, but things are definitely looking grim! The season 4 part 2 trailer that Netflix recently dropped paints a picture of an exhausted Wendy (Linney) and Marty (Jason Bateman) Byrde, who are so close to finally pulling their family away from the cartel ties that have completely changed their lives. But, you know, I know, and they know that severing those bonds is going to be no easy task. Especially when revenge is on the table (and it's always on the table in "Ozark").
Linney on Linney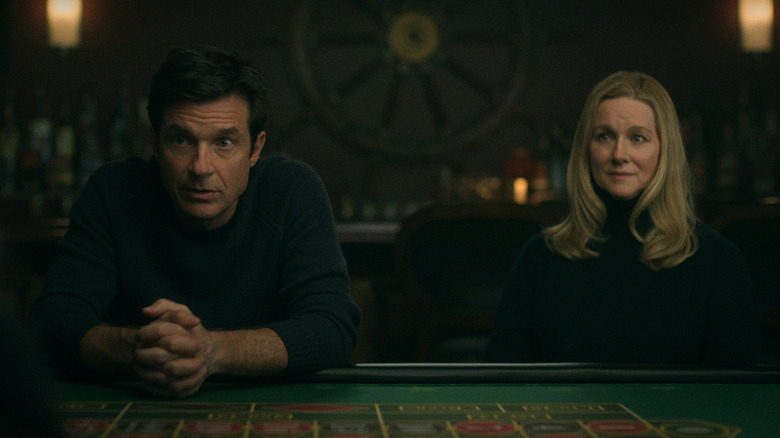 Netflix
This might be Linney's first directorial rodeo, but she's been playing a larger role in the creation of the show for quite a while now. Linney co-executive produces the series alongside Bateman and Bill Dubuque, Mark Williams, John Shiban, and Patrick Markey, which isn't unusual for a prestige TV show with big names like "Ozark." It's not necessarily unusual for an actor to step in and direct an episode of a TV show they star in either (think Bryan Cranston directing a few episodes of "Breaking Bad," the closest TV companion to "Ozark"), but it's slightly less common. The big question here is why now? What about part 2 of the final season made Linney want to give it a go?
Maybe it was the fact that Wendy has finally made a full heel turn. Don't get me wrong, the Byrde's have been doing bad since season 1, hell, since episode 1, but the first half of season 4 sees her slip into a new level of power-hungry. Despite that (or maybe because of it), she's still one of the most dynamic and interesting characters to watch in the show. Hopefully Linney's time behind the camera will deepen our understanding of Linney's role in front of it, but even if it doesn't, it's still damn cool. Give Laura Linney a whole movie. Let's see what she can do.