Everything We Know About Ozark Season 4 Part 2 So Far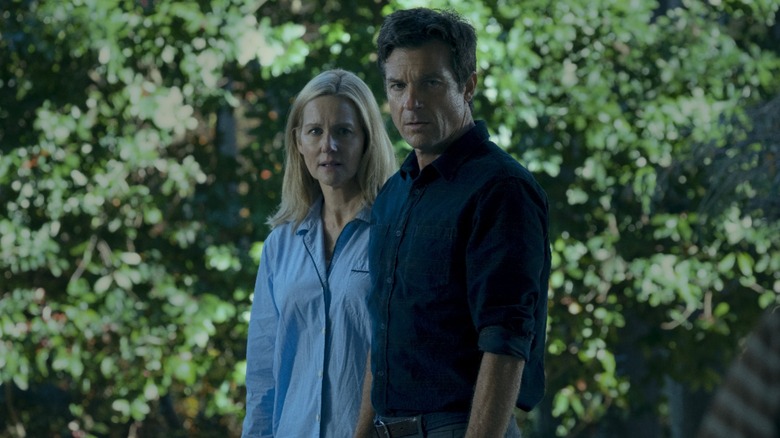 Netflix
"Ozark" is officially entering its endgame. The popular Netflix crime series has dropped seven episodes of its fourth season with seven more set to conclude the series later this year. The first half of the season included a record number of double-crosses, shady dealings, and master manipulations. The Byrde family, who moved to the Ozarks in the series' first episode under threat of death at the hands of a drug cartel, are now heading up an empire of their own. The family has become proficient at money laundering, and their business begins to grow even as they fracture from within.
Some of this half-season of "Ozark" seems narratively scattered, but its last episode sets up a compelling final arc and tells us exactly where the series is headed for its final lap. Fans will no doubt be left hungry for more, as they have been often over the series' five-year run. Luckily, you may not have to wait as long for more "Ozark" as you have before. 
Before we dive in, know that this guide includes spoilers through the first half of "Ozark" season 4. Here's what we know.
When Will We Be Able to Watch Ozark Season 4 Part 2?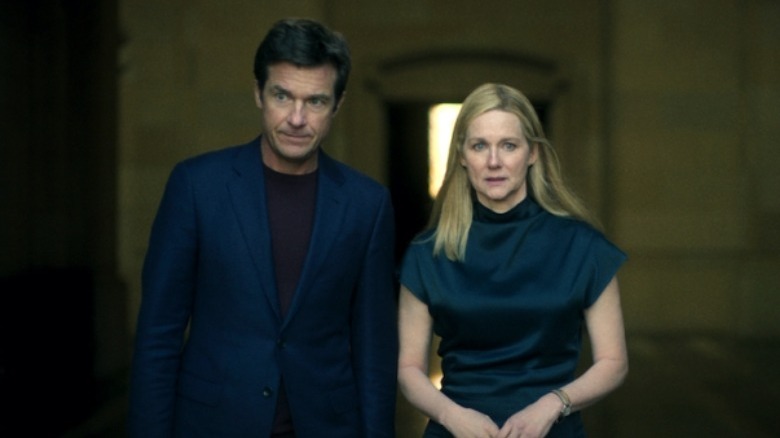 Netflix
The final batch of "Ozark" episodes will debut on Netflix, but the streamer hasn't announced a release date for the second half of season 4 yet. The show has reportedly already wrapped production, meaning its last seven episodes have already been filmed. The series has had gaps as large as two years between seasons before, but if the episodes are already in the post-production pipeline, they'll likely be available sooner rather than later.
Other Netflix shows like "Money Heist" and "Bojack Horseman" have bifurcated their seasons before, with gaps of as little as three months between release drops. This means we could see the finale of "Ozark" as early as late spring, though it would make sense for Netflix to stretch out the anticipation a bit longer, landing on a summer or fall release. This is educated speculation at this point, as the streamer has not yet indicated exactly when the show will conclude.
What We Think Ozark Season 4 Part 2 Will Be About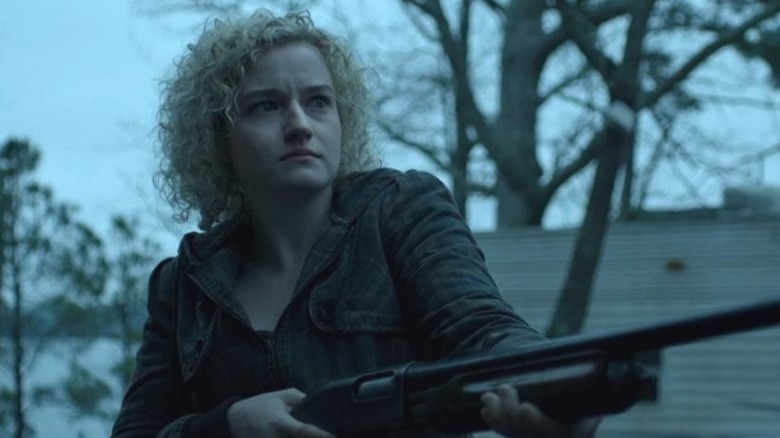 Netflix
The seven episodes of "Ozark" that just dropped led us directly to the series' likely climax, which will almost certainly involve scrappy young businesswoman Ruth (Julia Garner) seeking vengeance on anyone and everyone who may have been related to Wyatt's (Charlie Tahan) murder. Audiences know major cartel player Javi Elizandro (Alfonso Herrera) executed Wyatt and Darlene (Lisa Emery) after spending the whole season demanding that the Byrdes get them out of the heroin business by any means necessary. Ruth doesn't immediately know that, though, and she heads straight for the Byrdes in the finale. They keep mum until Jonah (Skylar Gaertner) bravely tells Ruth about Javi.
The season ends with Ruth on a warpath, crying while driving towards her next destination. Though the Byrdes warn her against retaliation, it seems clear by her primal scream–"If you're gonna stop me, you're gonna have to F***ING KILL ME!"–that Ruth has reached a point of no return. Meanwhile, a rift has been forming between cold-blooded Wendy (Laura Linney) and her more morally inclined son all season, and will almost certainly widen as a result of his admission to Ruth.
What else can we expect from the final episodes? Well, hopefully some follow-up on the cliffhanger scene that opened the season. In it, Marty (Jason Bateman), Wendy, Jonah, and Charlotte (Sofia Hublitz) are traveling by car in the Ozarks. They talk about their plan to wrap up their business and get out of dodge, and it's a conversation with undertones of anxiety that indicate there's plenty we're not being told. Suddenly, they're in a head-on collision with a logging truck. Their vehicle spins out, then flips several times, before landing in a steaming, crumpled heap off the side of the road. At first, this seemed like a dark way to do away with some major characters right when season 4 began, but it never came up again. This means the scene was shown to us out of chronological order, and takes place in an episode during the back half of the season. Miracles happen, but from the looks of it, the Byrde family won't walk away from the crash without a scratch–or much worse.
What We Know About The Ozark Season 4 Part 2 Cast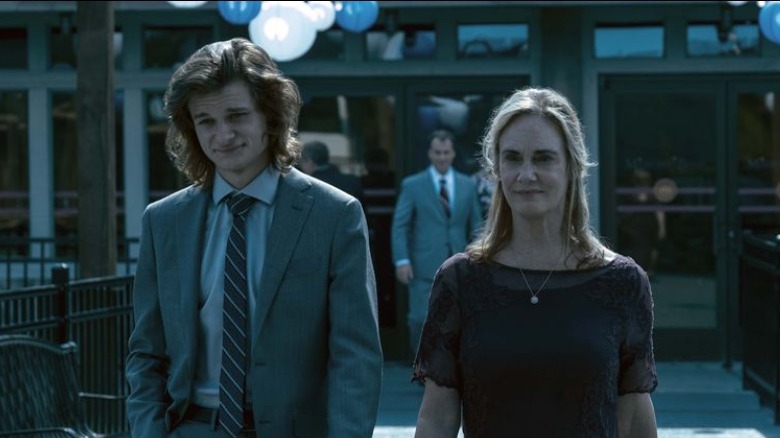 Netflix
Since the second half of "Ozark" season 4 has already been filmed, it's likely all the cast members whose characters are still alive will return. This unfortunately counts out several key actors whose characters were killed in season 4, including Emery and Tahan, plus Robert Treveiler (Sheriff Jon Nix) and John Bedford Lloyd (Frank Sr.).
Of course, if the car crash the show teases at the beginning of the season premiere happens early in season 4 part 2, that could also result in major characters being killed. No one is safe in this murder-heavy series. I keep thinking they'll kill off Jonah, since poor Gaertner has now aged years beyond the role, but it would be a little late to do so this far into the series. As of now, though, all major actors seem poised to return, including Jason Bateman, Laura Linney, Sofia Hublitz, Skylar Gaertner, and of course, Julia Garner. Though he wants to get out of the cartel game, crime lord Hector Navarro (Felix Solis) also still seems to be tied up in the plot, as do FBI agent Maya (Lisa Emery) and private investigator Mel (Adam Rothenberg).