Why Does The Actor Who Plays Javi In Ozark Season 4 Look Familiar?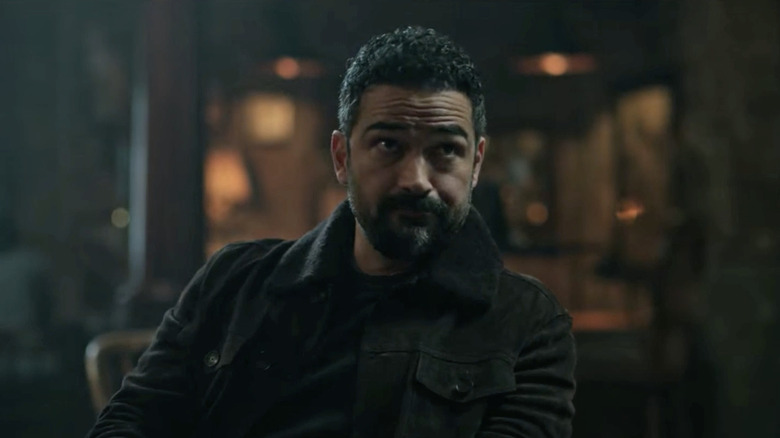 Netflix
Note: this article contains spoilers for the first season of "Ozark."
Since it premiered on Netflix in 2017, "Ozark" has developed a pattern of trading one Mexican drug cartel boss for another as it follows the money-laundering exploits of Marty and Wendy Byrde, played by Jason Bateman and Laura Linney, respectively. In the show's first season, Marty was beholden to Camino Del Rio (Esai Morales), the original lieutenant who knelt him down and was about to blow his brains out before Marty managed to talk his way out of it, the way he so often does. This set the series in motion, but "Del," as Marty called him, was not long for this world, because Darlene Snell (Lisa Emery) actually did blow his brains out with her shotgun, as she tends to do with people.
Season 3 of "Ozark" introduced Omar Navarro (Felix Solis), the leader of the cartel himself, and it devoted ample time to hyping him up as the next Big Bad, perhaps the ultimate Big Bad of the show. However, "Ozark," Season 4: Part 1 introduces a new character, Navarro's nephew, Javi Elizonndro, who quickly establishes himself as a threat to the established order. In the first episode, Javi shows up at the party at Navarro's estate, and though he and his uncle are outwardly loving family members, Navarro quickly explains to Marty and Wendy behind closed doors that his nephew is not to be trusted. "He's pushing against me, searching for cracks," he says, "and if he senses any weakness, he'll try and make a move."
If Javi looks familiar, there's a very good reason for that. He's played by Alfonso Herrera, a well-established Mexican star who has been gaining more recognition outside his home country in recent years.
Alfonso Herrera's Career Before Ozark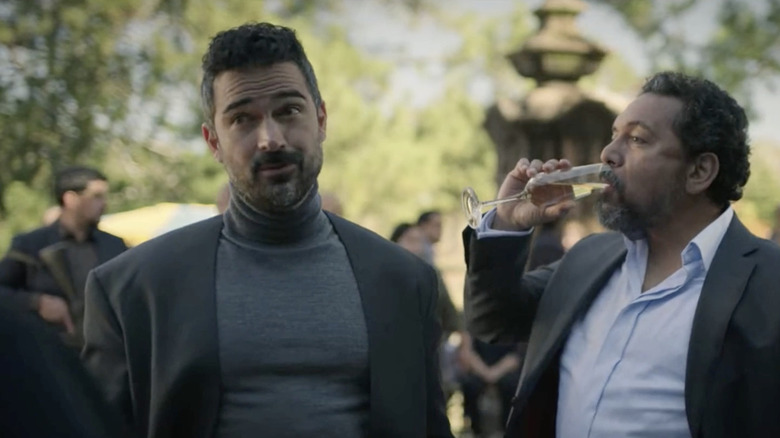 Netflix
Herrera's IMDb bio pegs him as "one of Latin America's widely-known talents," and he's not just known for his acting. He actually got his start as a singer before crossing over into film and television work. His screen debut, 20 years ago, in the 2002 romantic drama "Amar te duele" won him the Favorite Villain award at the MTV Movie Awards Mexico.
From there, Herrera achieved more global recognition in the Mexican telenovela, or soap opera, "Rebelde," which also spun off into more musical success for him. The story involved a band whose members were in an actual Latin pop group together in real life. In addition to performing most of the show's music, that pop group, RBD, went on to sell over 15 million albums worldwide and earn a couple of nominations at the Latin Grammy Awards.
Herrera also appeared in Netflix's "Sense8," co-created by The Wachowskis and J. Michael Straczynski. His biggest role, pre-2022, in an American television series was that of Father Tomas Ortega in Fox's "The Exorcist," which ran for two seasons. Now, he's on Netflix as Javi in "Ozark," ready to menace the Byrdes and make his uncle watch the throne, even as viewers seek out his earlier work to watch more of him.