Superhero Bits: A Doctor Strange 2 Cameo Is Ruled Out, The Long Wait For The Flash Movie & More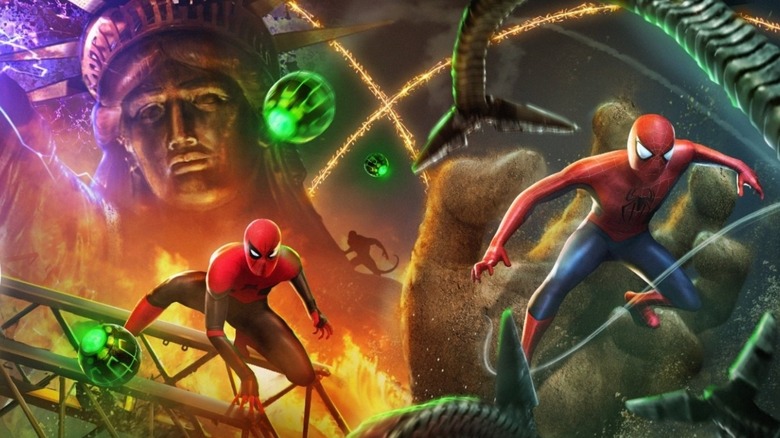 Sony Pictures
(Superhero Bits is a collection of stories, updates, and videos about anything and everything inspired by the comics of Marvel, DC, and more. For comic book movies, TV shows, merchandise, events, and whatever catches our eye, this is the place to find anything that falls through the cracks.)
In this edition of Superhero Bits:
James McAvoy says he's not in "Doctor Strange 2."
A new "Moon Knight" teaser.
"The Flash" movie has taken a shockingly long time to make.
A preview of "Young Justice: Phantoms" ahead of its return.
The Flash Season 8 Phantoms promo
Here is the official promo for the ninth episode of the eighth season of "The Flash" on The CW:
Barry (Grant Gustin) and Team Flash get closer to figuring out the Fire Meta but no closer to finding him meanwhile Iris, (Candice Patton) needing a distraction, follows a story to Coast City.
Stefan Pleszczynski directed the episode, which was written by Jeff Hersh.
Mary Jane Watson arrives in Fortnite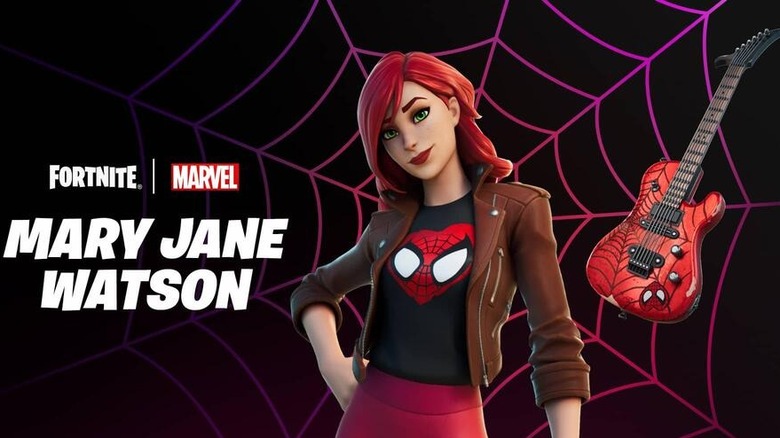 Marvel
"Fortnite" continues to collaborate with Marvel on a near-constant basis. Now, one of the most popular games in the world will be graced with the presence of none other than Mary Jane Watson, Spider-Man's beloved girlfriend/wife (depending on when we're talking about in comics history). The character skin is now available in the game's item shop, and she also comes with some other goods, such as a Web Shredder Pickaxe and Back Bling. Those who are interested can purchase the items by clicking here.
Pennyworth season 3 is coming soon -- here's a little teaser
"Pennyworth" has two seasons in the books focusing on the exploits of a young Alfred Pennyworth, AKA Batman's most trusted ally. This is kind of a "James Bond" take on the character, essentially allowing Warner Bros. to make a spy series that ties into the DC universe. The upcoming third season is set to stream exclusively on HBO Max, and the above teaser encourages fans to catch up on the show, while promising that the new season will be coming soon. Unfortunately, they weren't overly specific about a date, but this ensures we should be getting some news on that front sooner rather than later.
Is this the runtime for Doctor Strange in the Multiverse of Madness?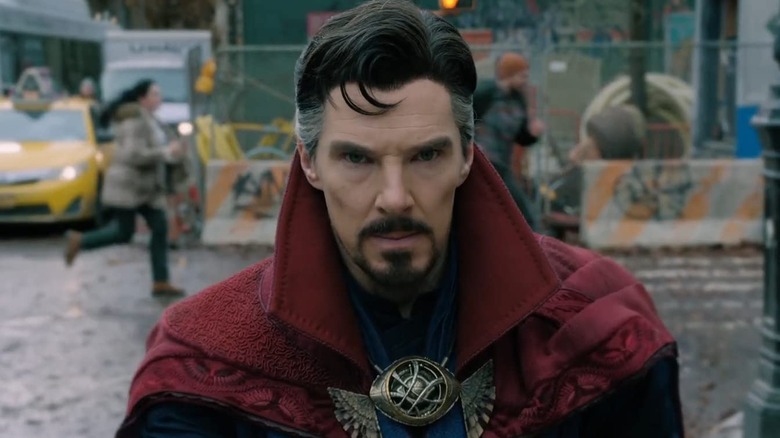 Marvel Studios
What's time is it? It's rumor time! "Doctor Strange in the Multiverse of Madness" is the next big MCU movie making its way to theaters, and we may now know how long it is. The potential news comes to us from the Brazilian ticketing website Ingresso.com, which indicates that Benedict Cumberbatch's next solo adventure is going to be a whopping 2 hours and 28 minutes. While that's not nearly as long as "The Batman," it's still pretty long in the grand scheme of things. But until we get more definitive confirmation from Marvel and/or Disney, we should hold off on declaring this a done deal.
Young Justice: Phantoms season 4, arc 4 sneak peek
Warner Bros. and HBO Max have revealed a tiny glimpse at what's to come when "Young Justice: Phantoms" returns later this month. The beloved animated series will be back with the fourth arc of its fourth season, and this 30-second spot offers fans a little taste of what to expect. We might also expect a more comprehensive trailer before the new episodes drop, so be on the lookout for that. "Young Justice: Phantoms" returns with three new episodes on March 31, 2022.
Holy crap, we've been waiting a long time for The Flash movie
Ezra Miller was cast as the Flash a week after the first episode of the Flash TV show came out. The Flash TV show just announced their 9th season and his movie still hasn't dropped. Holy shit. pic.twitter.com/5I1f7s1BwS

— TASK the Pimp Hand of Khonshu (@UpToTASK) March 23, 2022
We recently learned that "The Flash" will be coming back for a ninth season on The CW. What's remarkable about that is that the show, which stars Grant Gustin as Barry Allen, debuted a little over one week before Ezra Miller was cast in the role for "Batman v Superman: Dawn of Justice." Meanwhile, we're still waiting on Miller's first solo movie, which was recently delayed to summer 2023 after being pushed back several times already. This was pointed out in the above tweet and put the situation in stark perspective. It's genuinely remarkable that Gustin has nearly a decade of episodes under his belt while Miller is still waiting to get one Flash movie outside of "Justice League."
Moon Knight Protect teaser
With "Moon Knight" arriving in less than a week, Marvel Studios has ramped up the marketing campaign quite a bit, including releasing a brand new teaser trailer for the series. The footage sees Oscar Isaac showcasing the character's multiple personalities, which will be a big part of the show. We also get quite a bit more of Isaac in costume, not to mention a great deal of action. This all looks very cinematic and more like a movie than a TV show. Let's hope it delivers the goods.
No, James McAvoy will not return as Professor X in Doctor Strange 2
Not to break anyone's heart or anything, but James McAvoy has declared simply and definitively that he is not going to be in "Doctor Strange in the Multiverse of Madness." While the movie certainly seems like it's going to make room for plenty of surprises, with Patrick Stewart already confirmed to be returning as his version of Professor X, McAvoy is not going to be dusting off the ol' wheelchair for this one. The actor recently did a little Q&A on Instagram, and as we can see in the video above, simply said "no" and moved on when being asked about this. He didn't go out of his way to make up an elaborate answer and seemed quite confident in his response. So we'll probably have to settle for one Charles Xavier for the time being.
BossLogic shares epic Spider-Man: No Way Home poster
Lastly, today brings us some brand new artwork for "Spider-Man: No Way Home" from popular artist BossLogic. The artist shared the above poster on his Instagram, which stylishly reunites all three Spider-Men during the film's climactic battle. BossLogic initially revealed posters individually for Tobey Maguire, Andrew Garfield, and Tom Holland before releasing the full image as seen above in all of its glory. For those who want to see the individual images as well, head on over to BossLogic's Instagram by clicking here.