Oscar Isaac Wanted To Take A Break From Big Projects, But Moon Knight Changed His Mind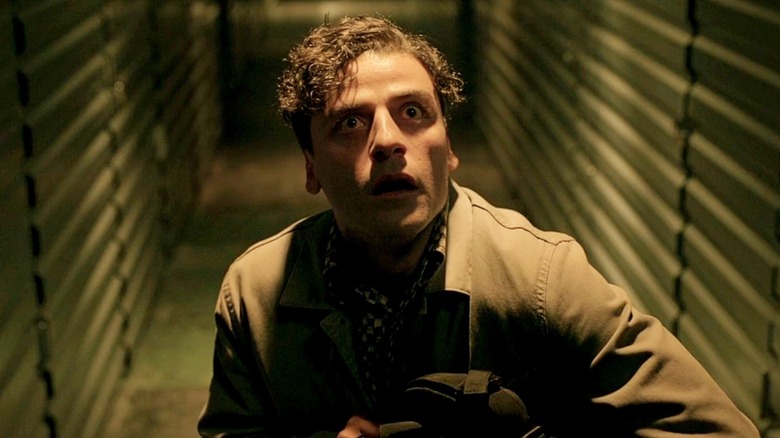 Marvel
The kids are wild about "Moon Knight," and by the kids, I mean Oscar Isaac and Ethan Hawke (but probably also the kids in a general sense). The latest Marvel series, which premieres on Disney+ on March 30, 2022, has broken away from some of the conventions that the MCU has become known for in the past few years, instead opting for a show that feels like it has an extra layer of grit, and clearly that was the appeal for a few of its big stars, Isaac and Hawke included.
In an interview about the series with The Hollywood Reporter, the show's director and executive producer Mohamed Diab ("Clash"), admitted that Isaac specifically had some reservations about jumping right back into another large franchise:
"Oscar was reluctant to accept the role at the beginning, because he came from such big projects like 'Star Wars' and 'Dune' and 'X-Men,' and he wanted to take a break and make small films ... But I convinced him that we can do that in our show."
Breaking the Marvel mold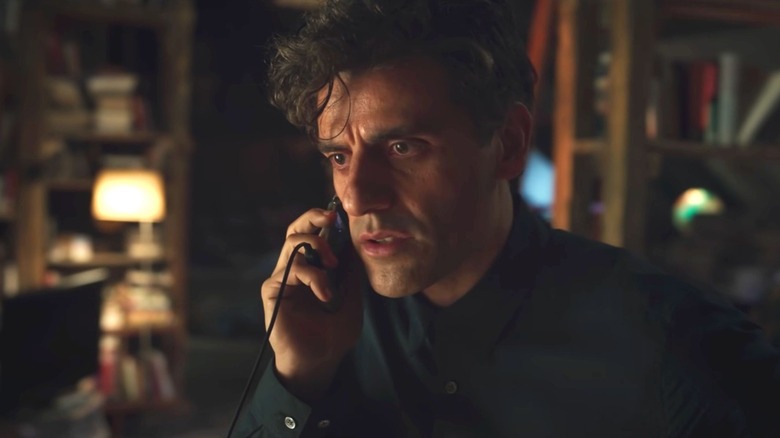 Marvel
I don't know about small (this is the Mouse after all), but Isaac's character certainly seems to break the Marvel mold. In "Moon Knight" Isaac plays Steven Grant, an Englishman who 1. gets magical Egyptian moon god powers and 2. has Dissociative Identity Disorder (DID) which manifests as an alternate personality named Marc Spector, who is also a mercenary. There's definitely a lot to work with there. It turns out, Isaac was so thrilled with the role (specifically his character Steven) that he managed to convince Hawke to join the ride. As Hawke explains it:
"In truth, there was a fire in Oscar's eyes ... When an actor comes at you and has the passion that he has, I knew he wouldn't fail. And that combined with the fact that I've been following Mohamed Diab's work for a long time, I had wanted to make another movie with him before this happened. And so it felt kind of meant to be."
And that's how it all came to be. Despite the fact that there's a massive money machine behind it all, the stories that have come out about the making of "Moon Knight," and specifically Isaac's dedication to his role, make it sound far more like a passion project than a money grab. It sounds like everyone is working hard and having a hell of a good time. What more could you want in a TV show?