The Best TV Shows And Movies Coming To Hulu In April 2022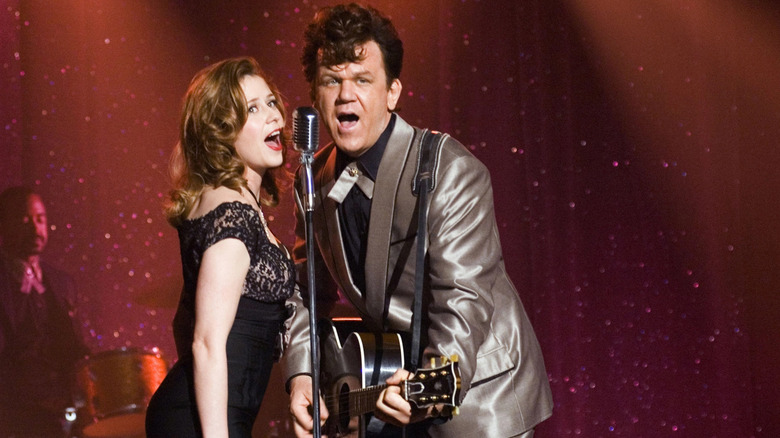 Sony Pictures
It's almost April, which means there's a whole new list of movies and TV shows coming to Hulu. March came in like a lion and went out like, well, a lion, disproving the old adage, but hey, at least we have a bunch of new stuff to watch! Hulu has been bringing the goods lately with their movie selection, and April will be no different. While there aren't quite as many indie titles as March (seriously, Hulu was an indie film nerd's heaven for a bit), there's still a bit of something for everyone. Whether you're looking for a feel-good romantic comedy, a pulse-pounding action flick, or you just want to laugh at John C. Reilly, Hulu's got you covered. 
There isn't much TV dropping on Hulu this month unless you're looking for reality fare like "The Real Housewives of Beverly Hills" or the series premiere of "The Kardashians," but the massive influx of movies should more than make up for the relative lack of TV. Besides, many of March's big premieres will be airing through April, like season 3 of "Atlanta," "The Thing About Pam," and season 2 of "Good Trouble." 
Here are five of the best flicks coming to Hulu this April, along with the full list of everything coming to the streamer. 
Crank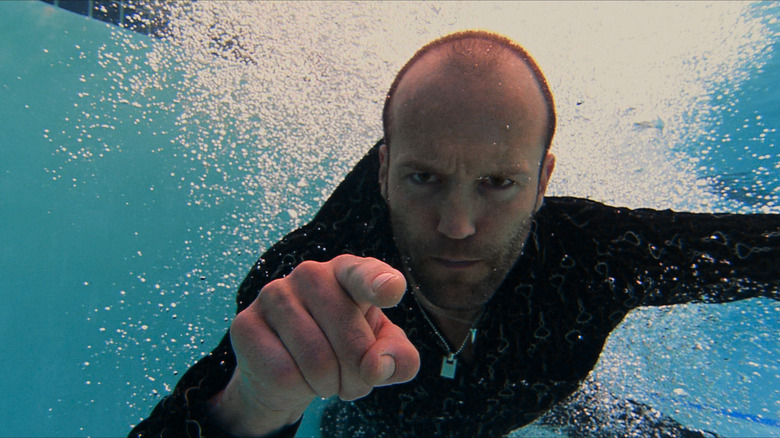 Lionsgate
Sometimes you just want to curl up on the couch with a bucket of popcorn and watch someone else have a really bad day. Few films will give you cinematic schadenfreude quite like Mark Neveldine and Brian Taylor's "Crank," which stars Jason Statham as Chev Chelios, a man who is poisoned and must keep his adrenaline up in order to stay alive. 
"Crank" looks and feels like a video game without actually being one, creating a trend of films that tried to pull off its unique style without ever quite nailing it. (Remember "Hardcore Henry"? Didn't think so.) While Neveldine and Taylor wanted to create an entire "Crank" cinematic universe, the franchise eventually floundered after its brilliantly bonkers second film, "Crank: High Voltage."  This is adults-only, ridiculous entertainment that's funny, raunchy, and adrenaline-pumping in all of the right ways. If you want to turn off your brain and enjoy a true thrill ride of a film, "Crank" is the one to watch. 
Definitely, Maybe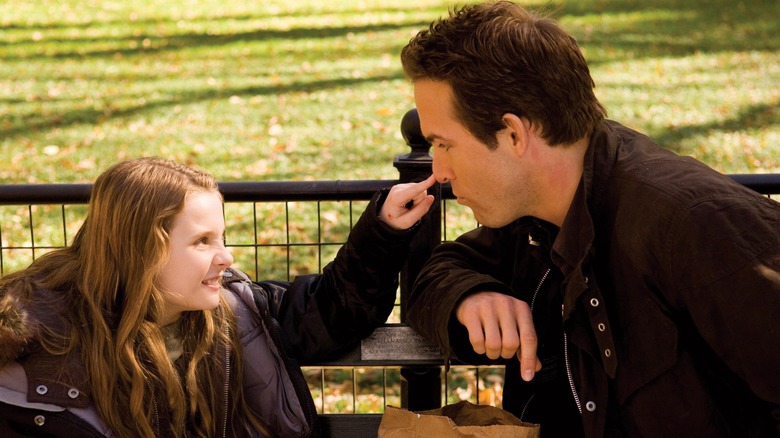 Universal Pictures
On the commentary for "Free Guy," Ryan Reynolds' co-star Lil Rel Howery mentioned that he watches "Definitely, Maybe" about "twice a month," and it's hard to blame him. I'm going to be honest: I loathe romantic comedies. They're trite, they normalize abusive behavior in relationships, and I would honestly rather watch paint dry. Somehow "Definitely, Maybe" wormed its way into my heart.
In the film, Reynolds plays Will, separated from his wife and headed towards divorce. He sees his daughter (Abigail Breslin) on weekends, and she wants to know the story of how her parents met and fell in love. Will decides to change the names and small details and tell her three stories, each of his past romances, and he will let her try to figure out which one is her mother. Reynolds' three romantic co-leads here are all great: Elizabeth Banks plays his college sweetheart, Rachel Weisz is an aspiring journalist, and Isla Fisher works with him on a political campaign. They all have varying kinds of chemistry, but any one could potentially be the mystery mother. If "How I Met Your Mother" was significantly shorter and had a satisfying ending, it would look something like this movie. 
Looper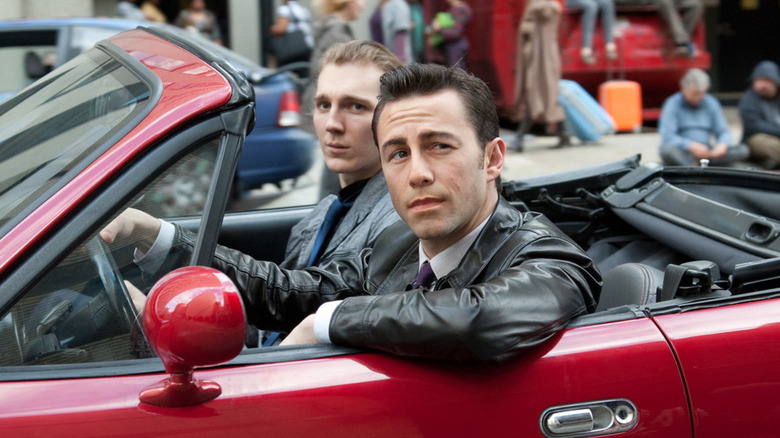 Sony Pictures
"Looper" stars Joseph Gordon-Levitt in Bruce Willis makeup as a time-traveling hitman. In Rian Johnson's third film, loopers are contract killers who travel through time to pull off their assassinations before eventually being ordered to kill their younger selves and "close the loop." Willis also stars as the older version of Gordon-Levitt's character as the two are forced to confront one another after their loop is ordered to be closed, but things don't quite go as planned. 
"Looper" is fiercely original science fiction that takes some big risks which mostly pay off. It's beautifully shot, like all of Johnson's films, and he gets great work out of all of the performers, even Willis. (Seriously, this might be one of his last decent performances.) If that doesn't sell you on it, then maybe I can interest you in the world's most disturbing torture sequence in which Paul Dano loses body parts through time? "Looper" is a wild ride, and everyone should check it out at least once. 
The Runaways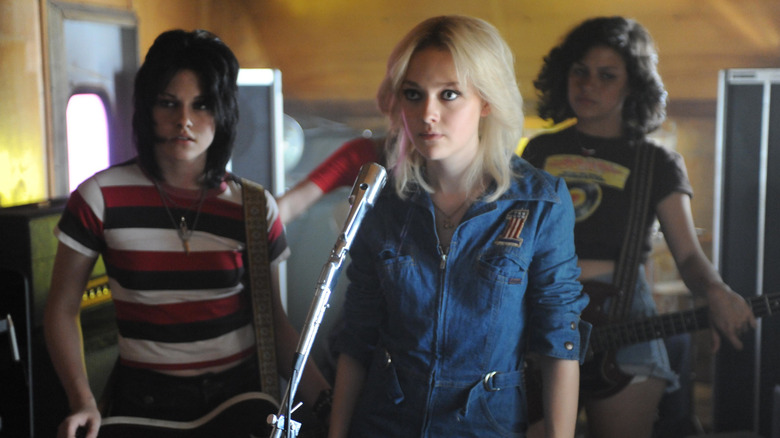 Summit Entertainment
Before being nominated for her transformative performance as Princess Diana in "Spencer," Kristen Stewart took on the role of another real-life legend in "The Runaways," playing famed guitarist Joan Jett. "The Runaways" is based on the book "Neon Angel: A Memoir of a Runaway" by the band's lead singer, Cherie Currie (played in the film by Dakota Fanning). Michael Shannon also stars as the band's record producer, Kim Fowley. The movie follows the teenage girls as they develop their band, sign a record deal, and begin touring in the 1970s, focusing mostly on the relationship between Jett and Currie.
Anyone who appreciates music from this era is sure to be enchanted by the recreations of concert performances, but the real draw is the rollicking and rocking tale of a group of girls refusing to take "no" for an answer. It's a stunning tale of "grrl power" that also serves as a warning and reminder about the dangers of sex, drugs, and rock 'n' roll. Thanks to the screenplay and direction from Floria Sigismondi, the film feels fresh and feminist, and doesn't retread too many biopic tropes. 
Walk Hard: The Dewey Cox Story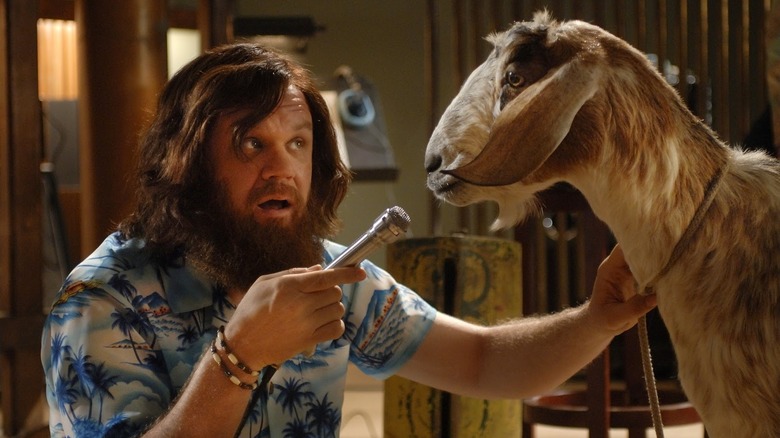 Sony Pictures
Speaking of biopic tropes... in the mid-2000s, music biographies were a dime a dozen. Big, Oscar-nominated hits like "Walk the Line" and "Ray" followed similar formulas, turning the tortured lives of early rock stars into popular entertainment. "Walk Hard: The Dewey Cox Story" aimed to take the piss out of all of them, starring John C. Reilly as fictional musician Dewey Cox. Cox gets the full biopic treatment, spoofing the tropes of the genre with gut-busting precision. In addition to poking fun at musical biopics, the flick also takes aim at the various musicians our culture holds sacred, with appearances by Elvis Presley (Jack White), Buddy Holly (Frankie Muniz), and even the Beatles (Jack Black, Paul Rudd, Justin Long, and Jason Schwartzman). "Walk Hard" is riotously funny, and possibly responsible for helping those bloated biopics disappear from movie theaters, at least for a little while. 
Things have come full circle for Reilly, at least, who can be seen playing L.A. Lakers owner Jerry Buss in the sports biography series "Winning Time" on HBO Max. I wonder what Dewey would think of that...
Movies and TV shows coming to Hulu in April 2022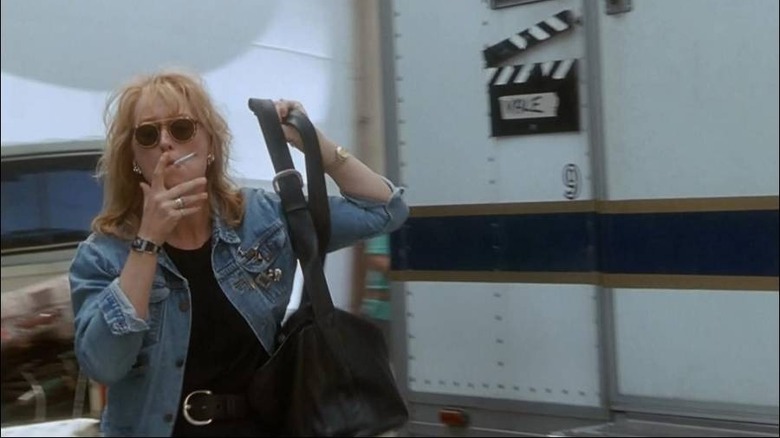 Columbia Pictures
April 1:
Love Me: Complete Season 1
All Inclusive (2008)
Antz (1998)
Armored (2009)
Austenland (2013)
Battleship (2012)
Blind Date (1987)
Blue Streak (1999)
Boys On The Side (1995)
Brigsby Bear (2017)
Casese Quien Pueda (2015)
Casper (1995)
Cheech And Chong's Next Movie (1980)
Cheech & Chong's Get Out Of My Room (1984)
Conspiracy Theory (1997)
Copycat (1995)
Crank (2006)
Death At A Funeral (2010)
Definitely, Maybe (2008)
The Dukes Of Hazzard (2005)
Eyes Wide Shut (1999)
The Five-year Engagement (2012)
Fly Away Home (1996)
Get Him To The Greek (2010)
Glee The 3d Concert Movie (2011)
Hanna (2011)
Hot Shots! Part Deux (1993)
I Now Pronounce You Chuck & Larry (2007)
In The Army Now (1994)
Insomnium (2017)
Instructions Not Included (2013)
The International (2009)
John Carpenter's Vampires (1998)
Just My Luck (2006)
Knowing (2009)
Kusama: Infinity (2018)
Ladrones (2015)
Look Who's Talking (1989)
Looper (2012)
Love Actually (2003)
Made In America (1993)
Mr. Popper's Penguins (2010)
National Lampoon's Dirty Movie (2011)
The Negotiator (1998)
Night Raiders (2021)
Open Range (2003)
Peggy Sue Got Married (1986)
Phantom (2013)
Postcards From The Edge (1990)
The Power Of One (1992)
Practical Magic (1998)
Radio (2003)
Ramona And Beezus (2010)
Runaway Jury (2003)
The Runaways (2010)
Scooby-doo (2002)
Scooby-doo 2: Monsters Unleashed (2004)
Shrek (2001)
Shrek 2 (2004)
The Siege (1998)
Single White Female (1992)
Snakehead (2021)
Stay (2005)
The Tailor Of Panama (2001)
That's My Boy (2012)
Think Like A Man (2012)
Three Fugitives (1989)
Twilight (2008)
The Twilight Saga: New Moon (2009)
The Twilight Saga: Eclipse (2010)
The Twilight Saga: Breaking Dawn, Part 1 (2011)
The Twilight Saga: Breaking Dawn, Part 2 (2012)
Vertical Limit (2000)
Walk Hard: The Dewey Cox Story (2007)
Watchmen (2009)
Wolf (1994)
April 3:
Mushoku Tensei: Jobless Reincarnation: Complete Season 2
April 4:
Madagascar: A Little Wild: Complete Season 7
April 5:
The Croods: Family Tree: Complete Season 2
Monster Family 2: Nobody's Perfect
April 6:
The Hardy Boys Season 2
April 7:
The Dropout Series Finale
Platinum End Season 1
Agnes
April 8:
Woke Season 2
Let The Right One In
April 9:
American Sicario
April 10:
The Hating Game
April 11:
The Real Housewives of Beverly Hills Season 11
April 13:
The Family Law Season 1
To Tell The Truth Season 8 Premiere
April 14:
The Kardashians Series Premiere
April 15:
Black Death
Compliance
Drunk Stoned Brilliant Dead: The Story of the National Lampoon
April 20:
Mayans M.C. Season 4 Premiere
April 21:
Captive Audience
April 23:
In the Heart of the Sea
April 27:
Holy Moley Season 4 Premiere
April 28:
Under the Banner of Heaven Series Premiere
April 29:
Crush
Permanent