Michael B. Jordan And Yahya Abdul-Mateen II To Make I Helped Destroy People For Prime Video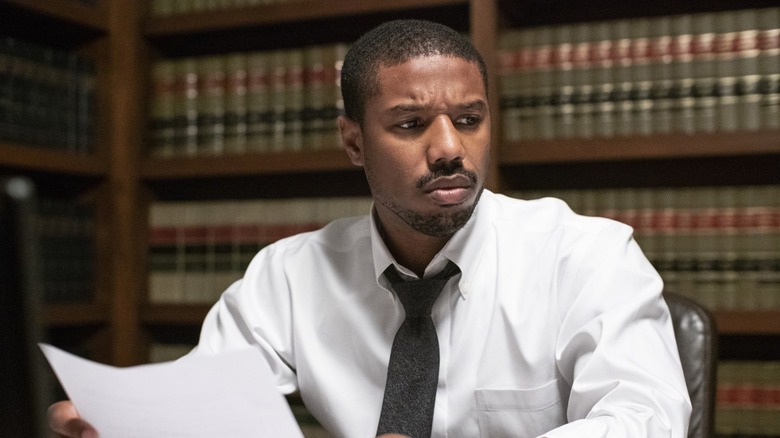 Warner Bros. Pictures
Correction 3/22/22: An earlier version of this article suggested Jordan would be co-starring in this project. In fact, he is only on board as a producer. We regret the error.
If you've got true crime and white collar crime fatigue, set your weary eyes into the near future, where Michael B. Jordan ("Black Panther") and Yahya Abdul-Mateen II ("Aquaman") will be teaming up to make what might be one of the most interesting thrillers of the next few years. Evocatively named "I Helped Destroy People," which was cribbed right from the article that inspired the upcoming series, Jordan and Abdul-Mateen will be diving into a world of profiling, whistleblowing, and pure disillusionment. Unless things go real weird in production, this will not be a feel-good show. Trust me.
Although, you don't really have to. "I Helped Destroy People" has pulled its story straight from the New York Times headlines, so you can dig right in and get all the context you could need for the upcoming series. Reported by Janet Reitman, the NYT story cracked open the world of Terry Albury, a Black FBI agent whose job was to go undercover in Muslim communities post-9/11. After working as a counterterrorism investigator for more than 15 years, Albury grew so fed up with the agency's racial and religious profiling that he leaked classified documents to the press in an effort to expose the FBI's untempered power. As a result, he was convicted under the Espionage Act and served four years in prison.
There's not a lot of information on what "I Helped Destroy People" people will look like, but Abdul-Mateen will star and produce with his House Eleven10 company, while Michael B. Jordan will not star, but will be producing with his Outlier Society shingle. Ben Watkins will write the script for Prime Video.
'And I did that ... I helped destroy people. For 17 years'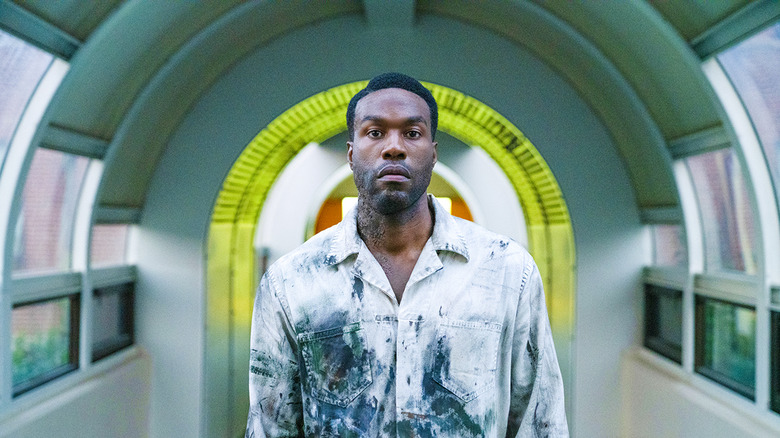 Universal Pictures
The announcement of "I Helped Destroy People" paints a busy picture for both Jordan and Abdul-Mateen, who both have quite a bit of creative projects going on. Jordan is currently working on "Creed III," which he is starring in and directing. Likewise, Abdul-Mateen is starring in Michael Bay's "Ambulance," which careens into theaters on April 8, 2022 and the upcoming DC film "Aquaman and the Lost Kingdom." Alls that to say, we have no idea when "I Helped Destroy" people will begin production or when it will pop into your streaming queue, but all good things take time.
If you don't read the NYT reporting, or end up checking out the Amazon show when it eventually premieres, let me at least give you the full context for the title, which comes straight from Albury himself and is so resonant:
I didn't disclose those documents because of some racial grievance with the FBI ... I did it because it got to a point where the reality of what I was a part of hit me in a way that just shattered my existence. There is this mythology surrounding the war on terrorism, and the FBI, that has given agents the power to ruin the lives of completely innocent people based solely on what part of the world they came from, or what religion they practice, or the color of their skin. And I did that ... I helped destroy people. For 17 years.